Nashville, TN – Tennessee citizens with a valid handgun carry permit now have the option to upgrade to a lifetime permit for a lower cost. In 2016, the 109th Tennessee General Assembly lowered the renewal fee on lifetime handgun carry permits from $500.00 to $200.00.
The new fee for an original permit is now $100.00, and the permit is now issued for eight years.
«Read the rest of this article»
Tennessee Athletics Department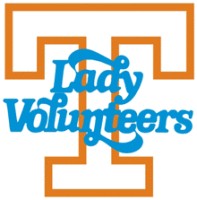 Knoxville, TN – After a dominating first half by the Lady Vols, an early attempt at a second half comeback by Vanderbilt was not enough, as Tennessee beat Vanderbilt, 91-63, on Sunday at Thompson-Boling Arena.
Four Lady Vols (12-7, 3-3 SEC) had double-digit scoring outings with Diamond DeShields leading the way with 23 points to go along with four rebounds, three assists and a steal. Alexa Middleton posted 19 points and seven assists, while Jaime Nared and Mercedes Russell had 17 and 15 points, respectively.
«Read the rest of this article»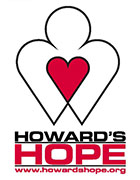 Clarksville, TN – Howard's Hope has partnered with Clarksville Parks and Recreation to offer free swim lessons to Montgomery county children between the ages of 3 – 12 years old.
The Howard's Hope "Flying Fish" program focuses on preventing juvenile drownings in Tennessee by funding swim lessons for children residing in economically disadvantaged households.
The funds for the Flying Fish program are provided by a grant from BlueCross BlueShield Tennessee Health Foundation and donations from private and corporate citizens throughout the United States.
«Read the rest of this article»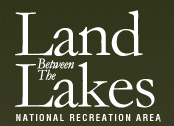 Land Between the Lakes, KY/TN – The Homeplace 1850s Working Farm and Living History Museum in Land Between the Lakes remembers the 155th Anniversary of the Battle at Fort Henry with a program and walk on Saturday, February 4th.
Registration and full deposit for the day is required: $5.00/adults and $3.00/children. Call 270.924.2020 to make your reservation.
«Read the rest of this article»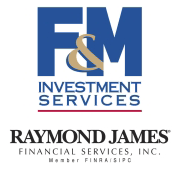 Clarksville, TN – The word "estate" tends to conjure up images of billionaires and aristocrats, but estate planning is not just for the wealthy. It's widely believed that estate planning in one form or another is needed by everyone, and it doesn't need to be sophisticated, complex or costly to help fulfill final wishes and protect assets.
Whether you're a prince or a pauper, refreshing on estate planning basics can help make sure your legacy is left the way you intended.
«Read the rest of this article»

Nashville, TN – The Tennessee Department of Safety and Homeland Security Driver Services division is offering Tennesseans more ways to reinstate their driver license.
Citizens have the ability to reinstate online, in-person, or via mail.
«Read the rest of this article»
APSU Sports Information

Charleston, IL – Austin Peay State University track and field picked up a third-place team finish and got a look at the facility that will host the conference indoor championships at Saturday's John Craft Invite, hosted by Eastern Illinois at Lantz Fieldhouse.
«Read the rest of this article»

Clarksville, TN – Clarksville Police report a man with bullet wounds was found lying in the street Saturday afternoon after gunshots rang out on Kellogg Street near the Farris Drive intersection.
The shooting-in-progress call was dispatched to CPD District Two patrol units at 2:54pm; numerous officers running emergency traffic began arriving at 2:58pm. The injured man was transported by ambulance to Tennova Healthcare in Clarksville.
«Read the rest of this article»
APSU Sports Information

Clarksville, TN – The Govs defeated the School Up North.
That makes for a good opener to describe Austin Peay State University men's basketball team's 84-81 overtime win against archrival Murray State—its first in eight attempts in the Dunn Center and its first overtime win against the Racers since 2008.
«Read the rest of this article»