Clarksville, TN – Clarksville Police report a man with bullet wounds was found lying in the street Saturday afternoon after gunshots rang out on Kellogg Street near the Farris Drive intersection.
The shooting-in-progress call was dispatched to CPD District Two patrol units at 2:54pm; numerous officers running emergency traffic began arriving at 2:58pm. The injured man was transported by ambulance to Tennova Healthcare in Clarksville.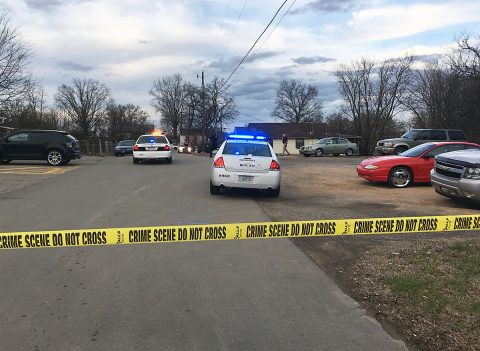 Lieutenant Chad Koyama explained some of the initial steps that were taken. "We've cleared and secured the scene, and established a perimeter," stated Koyama.
Special Operations Unit agents and members of the CPD Crime Scene Team began arriving about twenty minutes after the perimeter was set.
All information about the injured man is being withheld by the Special Operations Unit until further notice. The SOU has also not release any suspect information.
S.O.U. Sergeant Greg Beebe stated, "We're working a death investigation."

The Clarksville Police Department Special Operations Unit has identified the deceased man as Antonio Henson, a 21-year-old Clarksville resident. Henson was pronounced dead from multiple gunshot wounds at Tennova Healthcare. Based on the information and leads that investigators are following, there does not appear to be a threat to the public.
This is an ongoing investigation. Anyone with information about this incident is asked to call Detective Fred McClintock at 931.648.0656, ext. 5465 or or call the CrimeStoppers TIPS Hotline at 931.645.TIPS (8477).
You can also go to the CrimeStoppers website at www.p3tips.com/591