APSU Sports Information

Martin, TN – Austin Peay State University senior center Tearra Banks posted 27 points, leading a group of five players to record double figures, in women's basketball team's 83-80 road loss at UT Martin, Wednesday.
«Read the rest of this article»
Austin Peay (7-14/3-4 OVC) vs. UT Martin (14-8/4-3 OVC)
Thursday, January 26th, 2017 | 8:00pm CT
Clarksville, TN | Dunn Center

Clarksville, TN – In a rematch of last season's Ohio Valley Conference Tournament Championship game, Austin Peay State University men's basketball team will host UT Martin in a primetime, nationally-televised contest, 8:00pm, Thursday, in the Dunn Center.
«Read the rest of this article»

Clarksville, TN – Warrant Wednesday is being conducted by the Montgomery County Sheriff's Office (MCSO) to help reduce the over 6000 active warrants on file.
Every Wednesday three wanted individuals will be spotlighted on the Sheriff's Office Facebook page. They will be chosen based on felonies committed, number of warrants on file, or if they are considered dangerous.
This week it is Women's Warrant Wednesday, focusing on Ann Mastele, Ina Tucker, and Kanieka Gadson.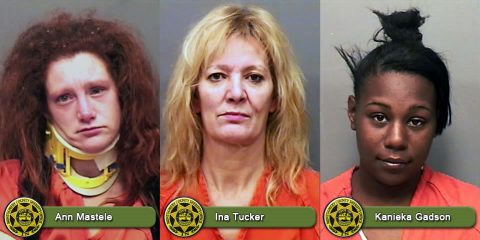 «Read the rest of this article»
Clarksville, TN – Clarksville Mayor Kim McMillan reaffirmed her longstanding support Wednesday for giving voters a chance to choose a unified metropolitan government for the City of Clarksville and Montgomery County.
Mayor McMillan said she recommends forming a joint task force to educate the community on the benefits of consolidated government, build consensus on the components of a consolidation plan, and evaluate the best way to present the issue to voters.
«Read the rest of this article»

Clarksville, TN – A group of Austin Peay State University students spent a week volunteering on Alternative Break Trips through the APSU Center for Service-Learning & Community Engagement at the end of the winter break.
Collectively, these students completed more than 200 hours of community service with several organizations in New Orleans, Louisiana.
«Read the rest of this article»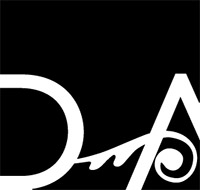 Clarksville, TN – Downtown Artists Co-op (DAC) is proud to announce our 6th Annual Juried Photography Exhibition. The exhibit will feature many of the best amateur and professional photographers from the Middle Tennessee and Southern Kentucky region.
This photography exhibit features multiple categories and styles of photography. Entries range from modern digital photography, to traditional B&W film and alternative process photography. Subject matter includes landscape, nature, portrait and figure, still life and experimental.
«Read the rest of this article»

Nashville, TN – The Tennessee Department of Human Services (TDHS) is investing $30 million dollars over the next three years in the Department of Education's (DOE) Read to Be Ready Summer Grant program.
The two-generation grant is a part of the department's 2G for Tennessee strategy, which has a specific focus on partnering with parents and children together to improve the whole family's well-being while building cycles of success.
«Read the rest of this article»

Clarksville, TN – Dozens of friends and family gathered at the Clarksville Police Department headquarters building last Friday morning, January 20th, 2017, to celebrate the twenty-nine year career and retirement of Sergeant Marty Watson.
Watson was hired on January 10th, 1988, and promoted to detective on August 8th, 1991.
«Read the rest of this article»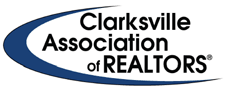 Clarksville, TN – The Clarksville Association of Realtors® (CAR) reports that 11.9% more homes were sold in December 2016 than in December 2015. In December there were 365 properties sold, while in November 2015, there were 324 properties sold.
For December, the average price of properties currently for sale was $204,650, which is 8.32% greater than the December 2014 average of just over $188,301.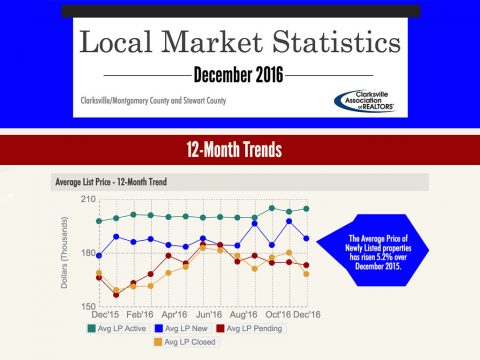 «Read the rest of this article»
Written by Elizabeth Landau
NASA's Jet Propulsion Laboratory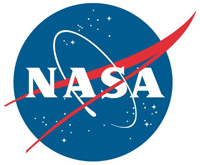 Pasadena, CA – "We're made of star stuff," astronomer Carl Sagan famously said. Nuclear reactions that happened in ancient stars generated much of the material that makes up our bodies, our planet and our solar system. When stars explode in violent deaths called supernovae, those newly formed elements escape and spread out in the universe.
One supernova in particular is challenging astronomers' models of how exploding stars distribute their elements. The supernova SN 2014C dramatically changed in appearance over the course of a year, apparently because it had thrown off a lot of material late in its life.
«Read the rest of this article»