Tennessee (12-9/4-4 SEC) at Auburn (14-7/3-5 SEC)
Tuesday, January 31st, 2017 | 8:05pm CT
Auburn, AL | Auburn Arena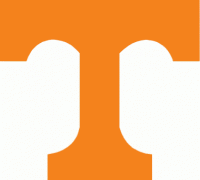 Knoxville, TN – Tennessee takes its modest three-game winning streak on the road Tuesday night, traveling to face Auburn at 8:00pm CT on SEC Network.
The Vols (12-9, 4-4 SEC) made the most of their recent three-game homestand, earning consecutive victories over Mississippi State, then-No. 4 Kentucky and Kansas State. UT will now venture out on the road — where it is 3-3 this season — for two straight games, beginning with Tuesday's showdown at Auburn (14-7, 3-5 SEC).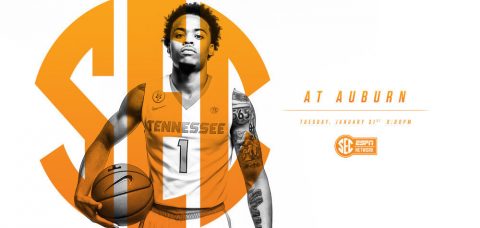 Tennessee went 2-1 in its season series with the Tigers last year, falling at Auburn Arena but claiming wins in the home return leg and in the opening game of the 2016 SEC Tournament. Tuesday marks the only regular season between Tennessee and Auburn this year.
The Vols continue to get strong production from senior Robert Hubbs III, who leads the team in scoring (15.0 ppg) and ranks second in rebounding (5.1 rpg). Not far behind is true freshman Grant Williams, whose 11.2 ppg makes him the only other Vol on the active roster averaging doble figures. Williams also paces UT on the boards at 5.5 rpg and also owns a team-leading 2.0 bpg average.
Coming off the bench, redshirt freshman Lamonte Turner has emerged as the team's top distributor, averaging 3.2 apg. Still, true freshman guard Jordan Bone is closing the gap in the No. 2 spot, dishing out 2.9 apg. Both Turner and Bone recorded five assists in Saturday's win over K-State.
Auburn, which is 8-2 at home this season, has wins in three of its last four games. That stretch includes an 84-64 win over Alabama at Auburn Arena and most recently, an 88-80 victory at TCU as part of the SEC/Big 12 Challenge.
The Series
Overall: UT leads, 77-38
In Knoxville: UT leads, 48-7
In Auburn: AU leads, 27-22
Neutral Sites: UT leads, 7-4
Current Streak: Tennessee has won two straight
Last Meeting: Tennessee won, 97-59, in Nashville, 3/9/16
Rick Barnes vs. Auburn: 2-1
Rick Barnes vs. Bruce Pearl: Tied, 3-3
A Win Would
Give the Vols a four-game win streak, their longest of the season.
Give Tennessee three straight victories over Auburn and wins in 11 of its last 12 games vs. the Tigers.
Stand as Tennessee's fourth true road win. The Vols only posted one true road win a season ago.
About the Auburn Tigers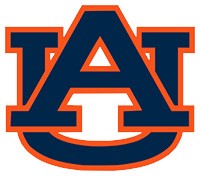 Winners in three of its last four, Auburn enters the week with a 14-7 (3-5 SEC) record. The Tigers' official RPI stands at No. 60.
Most recently, Auburn came away with an 88-80 win at TCU as part of the SEC/Big 12 Challenge. Holding a slim 45-42 lead at halftime, the Tigers used a 25-2 run midway through the second half to pull away from the Horned Frogs. Auburn led by as many as 21 in the second half.
Four Tigers scored in double figures in the win, led by 25 from Austin Wiley, Mustapha Heron added 17, while Anfernee McLemore and Jared Harper added 13 apiece. Auburn shot 53.7 percent from the field.
Heron, a 6-5 freshman guard, is the Tigers' leading scorer and rebounder this season, averaging 15.4 ppg and 6.1 rpg. A native of Waterbury, Connecticut, Heron was the first five-star signee in Auburn's basketball history.
Heron leads a quartet of freshmen averaging double digits for Auburn. Guard Harper (12.4), forward Danjel Purifoy (11.8) and center Wiley (10.8) stand immediately behind Heron on the team's scoring chart.
This season, the Tigers hold an 8-2 record at Auburn Arena. Both of those losses have come during SEC play, as Auburn suffered home defeats to Georgia and Ole Miss early in the conference season.
Head coach Bruce Pearl is in his third season with the Tigers. He is 40-47 at Auburn. Pearl collected his 500th career victory–which includes 231 wins from his nine-year stint at Division II Southern Indiana–on January 18th with a 78-74 win over LSU.
Memorable Vol Performances Against Auburn
Carl Widseth made a then-school-record 17 free throws on The Plains against the Tigers en route to another school record, 47 points, on February 25th, 1956, in a 91-87 Tennessee triumph.
Dalen Showalter recorded a double-double with 27 points and 13 rebounds as the unranked Vols upset No. 2 Auburn, 56-55, at UT's Armory Fieldhouse on February 23rd, 1959.
Playing a team four times in a calendar year is rare. In 1979, UT played a home-and-home series with Auburn. They met again in the 1979 SEC Tournament. The first game of the 1979-80 series was played in December. The Vols were 4-0 vs. Auburn in 1979 (February 2nd & 7th, March 2nd, December 12th).
Tony White broke UT's single-game scoring record with 51 points against the Tigers in Stokely Athletics Center on Valentine's Day 1987. UT won 103-84.
Last Meeting With Auburn
The Tennessee Volunteers rolled to victory over the Auburn Tigers, 97-59, in the first round of the SEC Men's Tournament March 9th, 2016, at Bridgestone Arena in Nashville.
UT never trailed the Tigers, leading by as much as 41 points in the final minute of the game. Tennessee improved to 9-3 all-time against Auburn during the SEC Tournament.
Senior Armani Moore led the Vols, scoring a game-high 22 points on 10-of-13 shooting and adding four rebounds, five assists and a block in 29 minutes.
After a four-game losing streak, UT caught fire from the floor, shooting a season-high 59 percent. Tennessee's previous high was 53 percent against Army West Point in November.
Sophomore Detrick Mostella was the Vols' second-leading scorer with 17 points.
T.J. Dunans, who finished with 17 points and four rebounds, led Auburn. Tyler Harris, the brother of VFL and current Detroit Pistons forward Tobias Harris, scored 14 points while grabbing nine boards for the Tigers.
Vols vs. Former UT Head Coaches
Tennessee is 5-3 all-time when facing a team led by a former UT head coach.
The Volunteers have gone up against teams coached by Don DeVoe (1979-1989), Kevin O'Neill (1994-97) and Bruce Pearl (2005-11).
The first time the Vols faced a former Tennessee head coach was January 17th, 1990, when the Big Orange beat DeVoe's Florida squad 80-75 in Gainesville. The Vols also won the rematch later that season, defeating Florida 75-57 in Knoxville on February 17th.
Tennessee played a home-and-home series with Southern California, coached by O'Neill, during the 2009-10 and 2010-11 seasons. On December 19th, 2009, the Trojans defeated UT, 77-55, at the Galen Center in Los Angeles. USC also posted a 65-64 win December 21st, 2010, in Knoxville.
On January 31st, 2015, in Knoxville, UT defeated Pearl's first Auburn squad, 71-63. Then in the 2016 SEC opener, Pearl's Tigers downed the Vols by a score of 83-77 on January 2nd.
On February 9th, 2016, the Vols posted a 71-45 win over Auburn in Knoxville. And in last year's SEC Tournament in Nashville, Tennessee routed the Tigers, 97-59.
Steven Pearl Part of Tennessee's 201- Elite Eight Team
Auburn Director of Basketball Operations Steven Pearl is the oldest son of Auburn head coach Bruce Pearl. Steven was a member of the Vols program for five seasons.
Steven Pearl began his career as a walk-on from Knoxville's West High School and eventually was placed on scholarship. He appeared in 101 games, with one start. He averaged 1.2 points and 1.1 rebounds per game during his four-year career and was a contributor off the bench on Tennessee's 2010 Elite Eight team.
Steven Pearl is a UT grad, as is his older sister, Jacqui.
Vols' S.O.S. No. 1 Nationally
Through the games of January 28th, statistical analyst Ken Pomeroy rates Tennessee's strength-of-schedule as the most difficult in the nation.
Jeff Sagarin rates UT's SOS No. 2 in the country.
In Year Two Under Barnes, Vols' Road Wins Have Tripled
Tennessee was 1-11 in true road games last season, with its lone road win coming at Mississippi State.
In Rick Barnes' second year guiding the program, UT has already logged three true road wins this season–at East Tennessee State (December 22nd), at Texas A&M (December 29th) and at Vanderbilt (January 14th).
Current Win Streak Came Against Coaching Heavyweights
Over the last three games, the Vols have defeated a trio of coaching heavyweights: John Calipari (Kentucky), Ben Howland (Mississippi State), and Bruce Weber (Kansas State)
All three of those coaches have led at least one of their teams to the Final Four (as has Rick Barnes).
Calipari, Howland and Weber have combined for 1,512 total wins, 37 NCAA Tournament appearances, and 10 Final Fours trips.
Big Lew Finds His Groove
It took some time and frustration, but graduate transfer forward Lew Evans appears to have found his role on this year's Tennessee basketball team.
The newcomer from Utah State is averaging 7.3 points, 6.0 rebounds and 2.3 assists during UT's current three-game win streak.
In the 18 games leading up to this win streak, Evans was averaging just 2.7 points, 2.2 rebounds and fewer than one assist per game.
Assist/Turnover Ratio Key to Vols' Results This Season
In Tennessee's 12 wins, the team has 211 assists and 134 turnovers (1.6 assist/turnover ratio).
Conversely, in UT's nine losses, the Vols have totaled only 95 assists while turning it over 140 times (0.7 assist/turnover ratio).
During Tennessee's current three-game win streak, the Vols are averaging 18.0 assists and only 9.3 turnovers per game. That's good for a 1.9 assist/turnover ratio.
Despite Personnel Losses, Bench Production Still Strong
Despite losing a productive post player in John Fulkerson (right arm injury December 15th) and a high-scoring guard in Detrick Mostella (dismissed from team January 10th), Tennessee's bench continues to pack a potent scoring punch.
The Vols' bench is averaging 30.0 points per game — that's 39 percent of the team's total scoring.
Forget 30 points. The Vols' bench hasn't even averaged 20 points since 2011-12 (20.1 ppg). Last season (Rick Barnes' first at Tennessee), UT's bench averaged 19.2 points per game.
Through 21 games, a Vol has come off the bench to score in double figures 23 times.
Up Next for UT Vols
The Vols remain on the road and will trek to Starkville to face Mississippi State on Saturday (2:30pm CT, SEC Network).
Tennessee and MSU are meeting for the second time in as many weeks. UT captured a 91-74 win over the Bulldogs at Thompson-Boling Arena on January 21st.