Tennessee Athletics Department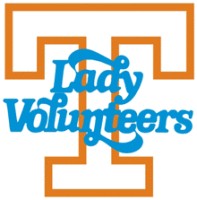 Knoxville, TN – No. 25 Tennessee led for nearly the entire game and used a strong fourth quarter to pull away from an upset-minded LSU squad on Thursday night for a 77-58 win at Thompson-Boling Arena in the annual Live Pink, Bleed Orange game.
Jaime Nared and Diamond DeShields both posted double-doubles and four UT players scored in double figures, as the Lady Vols (15-7, 6-3 SEC) won their fourth straight game. Tennessee shot a blistering 53 percent from the field and dominated down low, out-rebounding the Tigers, 42-28, while outscoring them by 20 points in the paint.
Nared, the reigning SEC Co-Player of the Week, followed up her career-high 27-point performance at No. 4 South Carolina with a game-high 26 points to lead UT in scoring for the sixth time this season.
«Read the rest of this article»

Clarksville, TN – The Clarksville Police Department is partnering with the Tennessee Highway Safety Office (THSO) for its annual Seatbelts Are For Everyone (SAFE) campaign.
This statewide initiative is designed to increase seatbelt usage and child passenger safety restraint usage through the implementation of occupant-protection programs, public events, and checkpoints throughout local communities across Tennessee.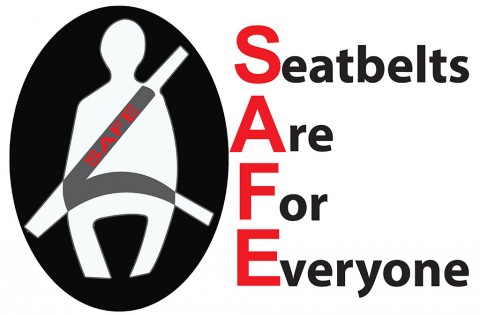 «Read the rest of this article»
"Planters Bank Presents…" Film Series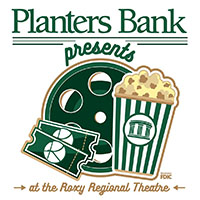 Clarksville, TN – The "Planters Bank Presents…" film series next movie will be Disney and Pixar's "Toy Story". This movie will be shown this Sunday, February 5th, 2017 at the Roxy Regional Theatre at 2:00pm.
"Woody," a drawstring cowboy doll (voiced by Tom Hanks), is jealous of new-toy-in-town, spaceman action figure "Buzz Lightyear" (voiced by Tim Allen) in this computer-generated fantasy of an eclectic assortment of toys and their comical misadventures.
Woody and Buzz must band together to survive when they find themselves in the outside world.
«Read the rest of this article»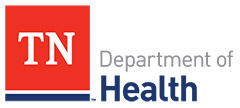 Nashville, TN – Millions of people across Tennessee and the country will gather February 5 to watch and celebrate the Super Bowl, and food and drink are a big part of the festivities.
The Tennessee Department of Health is sharing reminders about the game plan to keep your party free of penalties when it comes to food-borne illness and safety.
«Read the rest of this article»
Clarksville, TN – Clarksville Mayor Kim McMillan and City Department Directors on Wednesday lavished praise and a tasty morning meal on the workers who so ably deliver municipal services to the residents of the City of Clarksville.
«Read the rest of this article»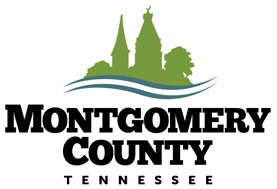 Montgomery County, TN – Montgomery County Commissioner Monroe Gildersleeve, District 18, recently completed the Trustee Certification Program for Tennessee Library Trustees.
The Tennessee Trustee Certification Program was launched by the Tennessee State Library and Archives on July 1st, 2015 to serve volunteer library board members (called trustees in state law).
«Read the rest of this article»
APSU Sports Information

Brentwood, TN – Austin Peay State University senior jumper Kaylnn Pitts has been named adidas®/Ohio Valley Conference Female Field Athlete of the Week.
Pitts broke the meet and facility record in the triple jump at the Thundering Herd Invitational with a 12.42m (40-9.00) leap, earning her second win in as many weeks in the event after going a calendar year between victories.
«Read the rest of this article»
Collaboration provides needed transitional housing resource
Clarksville, TN – The City of Clarksville and Flourishing Families have added another link in Clarksville's chain of social services that helps people in need.
Flourishing Families opened the doors Wednesday to a new transitional home to a family of five. The small but well-kept home at 451 Martin Street. was donated to the non-profit organization by the City of Clarksville.
«Read the rest of this article»
American Heart Association Rapid Access Journal Report
Dallas, TX – More than $41 billion a year in Medicare costs could be saved if all beneficiaries achieved ideal levels for five to seven heart-healthy habits to reduce cardiovascular risk, according to new research in Journal of the American Heart Association, the Open Access Journal of the American Heart Association/American Stroke Association.
«Read the rest of this article»
Written by DC Agle
NASA's Jet Propulsion Laboratory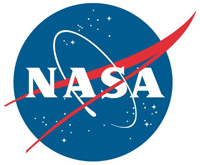 Pasadena, CA – NASA's Juno spacecraft will make its fourth flyby over Jupiter's mysterious cloud tops on Thursday, February 2nd, at 4:57am PST (7:57am EST, 12:57 UTC).
At the time of closest approach (called perijove), Juno will be about 2,670 miles (4,300 kilometers) above the planet's cloud tops and traveling at a speed of about 129,000 mph (57.8 kilometers per second) relative to the gas giant. All of Juno's eight science instruments, including the Jovian Infrared Auroral Mapper (JIRAM) instrument, will be on and collecting data during the flyby.
«Read the rest of this article»