Clarksville, TN – Clarksville Police located and arrested a suspect a few hours after a double homicide was discovered in Oak Grove, Kentucky. The Clarksville-Montgomery County E911 Center was notified of the Oak Grove shooting at 7:21pm.
Patrol officers in all three of Clarksville's Community Policing Districts searched for the suspect, who was believed to have fled the scene in a tan Buick.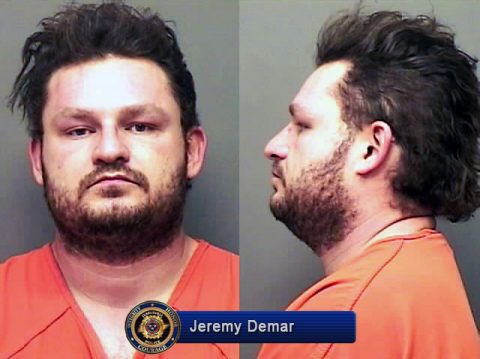 Jeremy Demar was arrested at his apartment on Union Hall Road at 9:38pm. The suspect surrendered without incident.
Demar was transported to the District One Criminal Investigations Office on Cunningham Lane; then booked into the Montgomery County Jail at 4:01am.
CPD detectives are assisting Oak Grove authorities and the Kentucky State Police in this investigation.
Jeremy Demar
Name: Jeremy Demar
Gender: M
Race: W
Address: Pin Oak Drive, Clarksville, TN
Arresting Officer: Simoni
Charged With: Fugitive – Wanted by Another State
Booked Into: Montgomery County Jail
Bond: $250,000.00