Nashville, TN – The American Red Cross urgently needs blood donors to make an appointment to give this winter so that patients can continue to receive lifesaving treatments.
Michael Harper knows how critical it is to have a readily available blood supply. "I used over 300 units of blood when I was younger after an auto accident. Blood donations helped save my life," he said. "Now, I would like to donate as much or more than I have received."
«Read the rest of this article»
Tennessee Athletics Department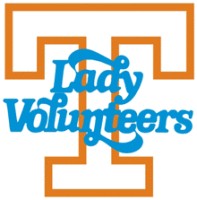 Athens, GA – Despite a season-high 34 points from Diamond DeShields, #RV/25 Tennessee fell short in double overtime against Georgia, 81-78, at Stegeman Coliseum on Sunday.
The Lady Vols (15-8, 6-4 SEC) had two solid looks at the basket in the final seconds of the game, but a three-pointer from Jordan Reynolds rimmed out as time expired.
DeShields' 34 points marked the fifth time in her career she had eclipsed the 30-point margin. She added six rebounds and four steals on the night. Mercedes Russell posted a double-double with 24 points and a career-high 17 rebounds.
«Read the rest of this article»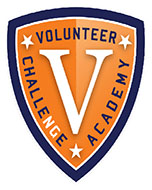 Nashville, TN – Early last year Tennessee Governor Bill Haslam, Deputy Governor Jim Henry, Commissioner of Children's Services Bonnie Hommrich and Major General Max Haston announced that Tennessee is the latest state to be approved by the Department of Defense for a National Guard Youth ChalleNGe program.
After months of preparation, the Tennessee Volunteer ChalleNGe Academy (TNVCA) is ready to become a reality.
The National Guard Youth ChalleNGe Program is a 17-month, voluntary, second-chance program for 16-to 18-year-old struggling youth who may have dropped out of school or behind in credits.
«Read the rest of this article»
APSU Sports Information

Murrfreesboro, TN – Austin Peay State University track and field picked up a pair of individual victories and a huge win in the relays to cap a successful appearance at Saturday's Middle Tennessee Invitational.
In a meet featuring Ohio Valley Conference foes Belmont, Tennessee State and Eastern Kentucky, the Governors more than held their own in what promises to be a preview of things to come at the end of the month at the OVC Indoor Championships in Charleston, IL.
«Read the rest of this article»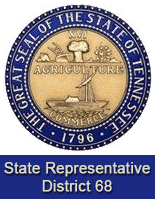 Nashville, TN – This week in Nashville, House Speaker Beth Harwell (R-Nashville) created a task force on opioid and prescription drug abuse and named Tennessee State Representative Curtis Johnson as Chair.
The task force's immediate goal will be to work on legislation, but its efforts will be ongoing to determine the best strategies for tackling the opioid epidemic. Tennessee is consistently ranked at the top of the charts nationally with regards to prescription drug abuse.

In 2015, 1,451 Tennesseans died from drug overdoses, the highest annual number in the state's history.
«Read the rest of this article»
APSU Sports Information

Clarksville, TN – The Austin Peay State University (APSU) men's tennis team dropped a 5-2 decision Saturday afternoon in the APSU Indoor Tennis Courts to Lipscomb.
«Read the rest of this article»
Written by Sarah Frazier
NASA's Goddard Space Flight Center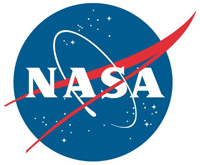 Greenbelt, MD – The first total solar eclipse in the continental United States in nearly 40 years takes place on August 21st, 2017. Beyond providing a brilliant sight in the daytime sky, total solar eclipses provide a rare chance for scientists to collect data only available during eclipses. NASA is funding 11 scientific studies that will take advantage of this opportunity.
"When the moon blocks out the sun during a total eclipse, those regions of Earth that are in the direct path of totality become dark as night for almost three minutes," said Steve Clarke, director of the Heliophysics Division at NASA Headquarters in Washington, D.C. "This will be one of the best-observed eclipses to date, and we plan to take advantage of this unique opportunity to learn as much as we can about the sun and its effects on Earth."
«Read the rest of this article»