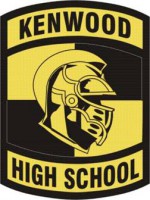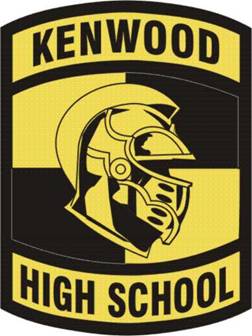 Clarksville, TN – On Friday, January 27th, Kenwood High School (KHS) held the 3rd Annual KHS Charity Game, "Waging War Against Cancer". The event raised over $1,200 in donations for St. Jude Children's hospital that will be donated in Josh Artis' memory.
The games last Friday between Kenwood and Northeast were exciting for sure, but the show at halftime of the boys' game was also well worth watching. The student governments of both Kenwood and Northeast had been busy running games in the hall for kids and taking donations in the stands, while Kenwood's National Honors Society gave away glow sticks for a donation.
The groups worked to increase their donations going to St. Jude right up until it was time for a special presentation.
At halftime the lights in the gym were turned down as hundreds of those glow sticks were lit. The gym full of fans held them aloft as cancer survivors and caregivers were honored.
Every glow stick was white, as that is the color of the ribbon for lung cancer, in memory of Josh Artis who lost his fight with the disease last year. The gym went perfectly still for a moment of silence before some of Josh's family was welcomed to the floor.
Kenwood's Knights with the help of the Eagles of Northeast, presented the family with a check to symbolize the donation to St. Jude that will serve to help many children battling cancer. The charity game proved for the third year in a row that it's amazing what our communities can do when they come together and Kenwood's student government is already excited to get to work planning for next year.