Tennessee Athletics Department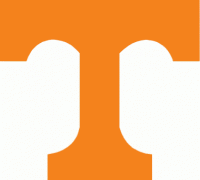 Knoxville, TN – Despite freshman Grant Williams tying his career-high 30 points, Tennessee (14-11, 6-6 SEC) fell to Georgia in a nailbiter 76-75. This loss snaps a five-game winning streak at Thompson-Boling Arena for the Volunteers.
Williams (10-for-16) was the only Vol to shoot better than 50 percent on the day. Robert Hubbs III added 10 points, but struggled from the field, shooting 3-for-13. The Vols excelled at the free-throw line, going 19-for-24 from the charity stripe.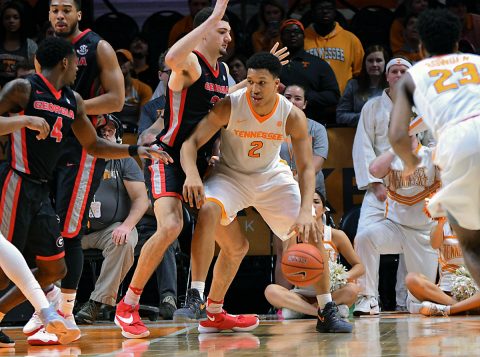 The first half was back and forth, including eight lead changes and four ties with neither team holding a lead of more than four points.
In the second half, UT jumped out to a 14-point lead sparked by a 15-5 run. However, the Bulldogs (14-11, 5-7 SEC), led by J.J. Frazier (29 points and six assists) chipped away at the deficit until they took a 65-64 lead with 3:34 remaining in the game, after which they never trailed. The Bulldogs shot 52 percent from the field, and Tyree Crump added 13 points in his first career start.
Despite forcing 11 turnovers on defense, Tennessee struggled to contain Georgia for much of the second half, allowing Frazier to log 20 points.
UT guard Lamonte Turner made two 3-pointers in the final minute of play; however, it was not enough as Georgia converted efficiently from the free-throw line to solidify its victory. Tennessee sophomore Kyle Alexander also tied his season-high for rebounds with nine.
Freshmen Scoring
Tennessee's freshman accounted for 57.3 percent of Tennessee's scoring, netting 43 of the Vols' 75 points.
Williams On Fire
Freshman Grant Williams tied his career-high of 30 points, making him the first true freshman to post two 30-point games in a season since Allan Houston in 1989-90. This marks the seventh game in a row that Williams has scored at least 10 points and the 16th time this season. He is currently the team's second-leading scorer, averaging 13.0 points per game.
Turnover & Assists
Tennessee committed a season-low five turnovers while posting 19 assists, its second highest total of the season. The only other game in which the Vols had more assists was 20 against Mississippi State on January 21st.
Up Next for UT Vols
Tennessee travels north to face Kentucky at Rupp Arena Tuesday, February 14th. Tipoff is set for 6:00pm CT, and the game will be televised on ESPN.
Video