Nashville, TN – The 2017-18 Tennessee hunting and fishing licenses will go on sale Saturday, February 18th.
Licenses are available at Tennessee Wildlife Resources Agency (TWRA) regional offices, license agents, on the TWRA website, www.tnwildlife.org, and at the TWRA "On the Go App" and charged to a credit card.
The 2017-18 licenses are valid through February 2018. License sales provide the primary funding for the TWRA, which does not receive any funding from the state's general fund (i.e. state sales tax). The 2016-17 licenses expire February 28th.
«Read the rest of this article»
Written by Joe Pitts
Tennessee State Representative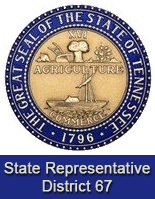 Nashville, TN – House Bill 21, sponsored by Tennessee State Representative Joe Pitts (D-Clarksville) was successful in passing out of the Transportation Sub-Committee. This legislation is known as the Shadow "Shada" Brooke Lowe legislation.
This legislation will allow for families of victims of drunk drivers where the drunk driver was also killed to have a sign erected in their family member's memory. It is scheduled to be heard in the full Transportation Committee next Tuesday, February 14th.
"When Shada's mother was notified of its passage, her comment was "Thank the Lord", Pitts said. The Senate bill, SB 17, is sponsored by Sen. Kerry Roberts, R-Springfield.
«Read the rest of this article»
Tennessee Athletics Department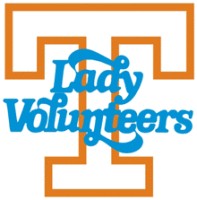 Knoxville, TN – Texas A&M's Khaalia Hillsman scored the game-winning putback with four seconds left as No. 24/25 Tennessee fell to the Aggies, 61-59 on Sunday at Thompson-Boling Arena.
Mercedes Russell led the Lady Vols (16-9, 7-5 SEC) with 17 points and 11 rebounds for her 14th double-double of the season. Texas A&M (19-6, 9-3 SEC) outscored UT 14-5 in the fourth quarter to maintain third place in the conference standings.
Alexa Middleton scored 14 points and recorded four assists, and Jaime Nared added nine points and seven rebounds.
«Read the rest of this article»
APSU Sports Information

Kennesaw, GA – Danielle Liermann's three-run homer in the bottom of the fifth inning rallied Austin Peay State University's softball team past Saint Louis, 5-4, Sunday morning in the final day of the Phyllis Rafter Memorial Tournament at Bailey Park, before the Billikens took Game 2, 14-5.
The Game 1 win was also the third recorded by Austin Peay to begin the season, tying the 1995 team's school record start.
«Read the rest of this article»
Written by Curtis Johnson
Tennessee State Representative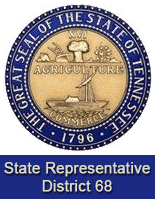 Nashville, TN – This week in Nashville, the first meeting of the legislative task force on opioid and prescription drug abuse kicked off in Nashville, with stakeholders from across the state coming to the Legislative Plaza to speak out about Tennessee's growing drug epidemic.
The task force was created this month by House Speaker Beth Harwell (R-Nashville) with the immediate goal of working on legislation and determining best strategies for tackling Tennessee's opioid problems. Tennessee is consistently ranked at the top of the charts nationally with regards to prescription drug abuse.
«Read the rest of this article»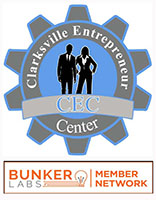 Clarksville, TN – Bunker Labs Tennessee Entrepreneur Workshop tour is scheduled for the Clarksville Entrepreneur Center on February 25th, 2017 from 8:00am to 6:00pm. This is an action-driven, collaborative workshop with a small and supportive group of like-minded entrepreneurs, led by an experienced entrepreneur who will introduce concepts and help you put them to work immediately through hands-on activities and exercises.
"This one day workshop is designed to expose entrepreneurs to the fundamentals of starting and running a business" commented Bunker Labs CEO Blake Hogan "We've built a day of education and community designed with entrepreneurs in mind."
«Read the rest of this article»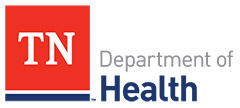 Nashville, TN – While matters of the heart are top of mind near Valentine's Day, more Tennesseans should think about them all year long to ensure healthier, longer lives.
Tennessee Department of Health data show heart disease is still the leading cause of death in the state, while stroke rated fifth in claiming lives.
«Read the rest of this article»
#24/25 Tennessee Lady Vols (16-8/7-4 SEC) vs. #RV/RV Texas A&M Aggies (18-6/8-3 SEC)
Sunday, February 12th, 2017 | 1:02pm CT
Knoxville, TN | Thompson-Boling Arena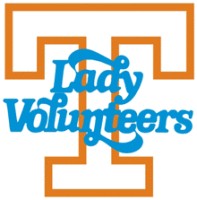 Knoxville, TN – Coming down the final stretch of the regular season, #24/25 Tennessee faces off against #RV/RV Texas A&M in a key SEC showdown on Sunday at Thompson-Boling Arena.
The game tips off at 1:00pm CT and will be broadcast on ESPNU and will be available online through WatchESPN. Visit WatchESPN.com or download the WatchESPN app to view the game on a computer or mobile device. Paul Sunderland (PxP) and Nell Fortner (Analyst) will describe the action between the Lady Vols and the Aggies.
Fans can also tune into their local Lady Vol Network station to catch Mickey Dearstone describing the action.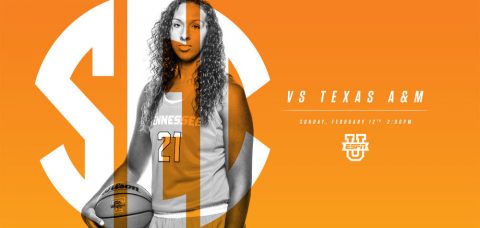 «Read the rest of this article»
Written by DC Agle
NASA's Jet Propulsion Laboratory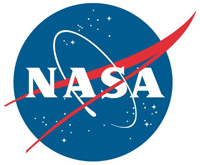 Pasadena, CA – Radar images of asteroid 2017 BQ6 were obtained on February 6th and 7th with NASA's 70-meter (230-foot) antenna at the Goldstone Deep Space Communications Complex in California. They reveal an irregular, angular-appearing asteroid about 660 feet (200 meters) in size that rotates about once every three hours. The images have resolutions as fine as 12 feet (3.75 meters) per pixel.
"The radar images show relatively sharp corners, flat regions, concavities, and small bright spots that may be boulders," said Lance Benner of NASA's Jet Propulsion Laboratory in Pasadena, California, who leads the agency's asteroid radar research program.
«Read the rest of this article»