APSU Sports Information

Louisville, KY – The Austin Peay State University men's tennis team dropped a 7-0 decision Tuesday afternoon at Louisville in the Bass-Rudd Tennis Center.
The Cardinals took an early lead for the doubles point taking the No. 1 match 6-4.
«Read the rest of this article»
Tennessee Athletics Department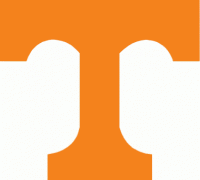 Lexington, KY – Admiral Schofield scored 17 points and Jordan Bone had 15, but Tennessee could not keep pace with Kentucky's strong 3-point shooting early on, falling to the Wildcats, 83-58, on Wednesday at Rupp Arena.
Tennessee (14-12, 6-7 SEC) struggled from the floor, shooting just 34.6 percent on the night and 18.8 percent (3-of-16) from 3-point range. Kentucky shot 44 percent (11-of-25) from 3-point range with 10 treys in the first half.
Schofield scored 11 of his 17 points in the second half. He was 6-of-10 from the floor for the night and collected a team-high seven rebounds. Bone's 15 points featured a pair of 3-pointers.
«Read the rest of this article»
Austin Peay (12-13/6-6 OVC) at SIU Edwardsville (10-16/6-7 OVC)
Wednesday, February 15, 2017 | 7:00pm CT
Edwardsville, IL | Vadalabene Center

Edwardsville, IL – Austin Peay State University women's basketball team awaits a pivotal road game at SIU Edwardsville, 7:00pm, Wednesday, at the Vadalabene Center with less than two weeks remaining in the regular season .
APSU is one of three teams with a 6-6 OVC record, while an additional three squads are just below the Govs at 6-7 – one of those being SIU Edwardsville.
«Read the rest of this article»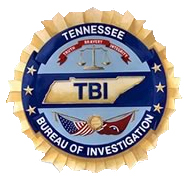 Nashville, TN – Tennessee Bureau of Investigation Special Agents have obtained an indictment for a Clarksville woman accused of stealing approximately half a million dollars from the church for which she worked.
At the request of 19th District Attorney General John Carney, TBI Special Agents began investigating Connie Parker (DOB 2-15-46) on August 18th, 2016. During the course of the investigation, Agents developed information that, while serving as Treasurer for First Presbyterian Church in Clarksville from 2010 to 2016, Parker stole approximately $498,000.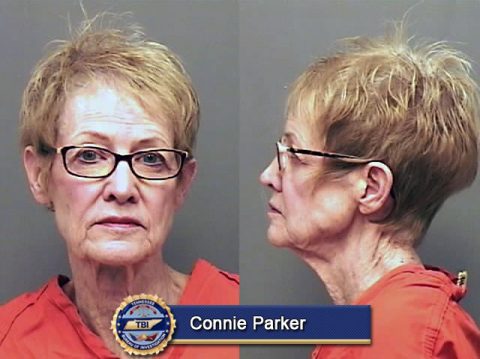 «Read the rest of this article»
Clarksville, TN – On February 25th and 26th, 2017 vendors will fill the Wilma Rudolph Event Center for the 8th Annual Home and Garden Show to share their expertise with home improvement enthusiasts and novices alike.
Professionals will be on hand to help with furniture selection, home décor and design, gardening and landscaping tips, home improvement, budgeting and more. The event will be held inside Liberty Park at 1188 Cumberland Drive.
«Read the rest of this article»
APSU Sports Information
Clarksville, TN – Austin Peay State University's baseball team will wear an alternate jersey during the season for the first time in program history, working with Under Armour and The Game Headwear to recreate a classic jersey-hat combination from program history.
The Governors will pay homage to the 1965-67 teams, which celebrate their 50th anniversary this year, with a jersey-hat combination drawn from those team's home uniforms.
«Read the rest of this article»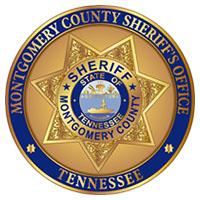 Clarksville, TN – Family, friends, and coworkers proudly watched as Montgomery County Sheriff John Fuson conducted a swearing in ceremony for seven new jail deputies Monday afternoon.
William Baldwin, Austin Brown, Eliel Barbosa, John Ravis, Ryan Stach, Michelle Wacker, and Kristen Mendes have all been assigned to the Detention Division.
Other recent new hires include Dyonlzy Blonski and Joel Kuan Jr. They have been assigned to work as clerks in booking.
«Read the rest of this article»
"Planters Bank Presents…" Film Series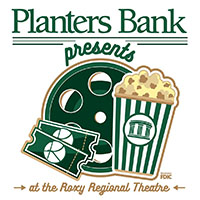 Clarksville, TN – The "Planters Bank Presents…" film series next movie is one of the most iconic and well-known love stories in cinematic history "Gone With The Wind". This movie will be shown this Sunday, February 19th, 2017 at the Roxy Regional Theatre at 2:00pm.
Based on the novel by Margaret Mitchell, this classic epic of the American South tells the story of Scarlett O'Hara (Vivien Leigh), the strong-willed daughter of a Georgia plantation owner, from her romantic pursuit of the married Ashley Wilkes (Leslie Howard) to her marriage to Rhett Butler (Clark Gable).
«Read the rest of this article»
Tennessee Titans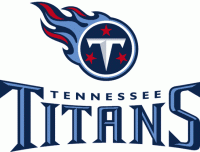 Nashville, TN – With his quarterback in place and five Pro Bowl selections due to return in 2017, among several more core players, Tennessee Titans general manager Jon Robinson can add more through free agency and the 2017 NFL Draft.
The unrestricted free agent signing period is scheduled to begin at the start of the new league year on March 9th, when 2016 contracts expire. Players not under contract for 2017 are free to sign with another club at that point. The Titans are projected to be comfortably below the NFL's 2017 salary cap, which will exceed its 2016 number of $155 million.
«Read the rest of this article»
Banks, telecommunication companies and government organizations in the US, South America, Europe and Africa are among the top targets
Woburn, MA – Kaspersky Lab experts have discovered a series of "invisible" targeted attacks that use only legitimate software: widely available penetration-testing and administration tools as well as the PowerShell framework for task automation in Windows – dropping no malware files onto the hard drive, but hiding in the memory.
This combined approach helps to avoid detection by whitelisting technologies, and leaves forensic investigators with almost no artefacts or malware samples to work with. The attackers stay around just long enough to gather information before their traces are wiped from the system on the first reboot.
«Read the rest of this article»