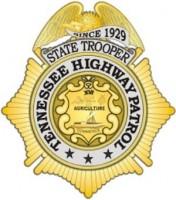 Nashville, TN – Tennessee Highway Patrol Colonel Tracy Trott has announced that Major Stacy Williams has been placed on discretionary leave and relieved of his official duties due to an incident that took place on Sunday, February 12 in Grundy County.
Williams, 47, will remain on discretionary leave with pay pending an investigation into allegations of conduct unbecoming for a department employee.
Major Williams has been a Tennessee state trooper since 1994. He was named Major over the THP Special Investigations Bureau in 2014.
It is the Department of Safety and Homeland Security's policy to warn, suspend, demote or dismiss any employee whenever just or legal cause exists.
Employees shall not commit any act that would reflect discredit upon themselves or the department while on or off duty.
The Tennessee Department of Safety and Homeland Security's (www.TN.Gov/safety) mission is to serve, secure, and protect the people of Tennessee.