Tennessee Athletics Department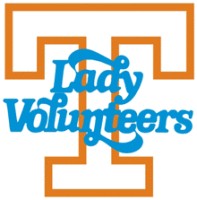 Tuscaloosa, AL – Schaquilla Nunn recorded her first double-double of the season, but it wasn't enough as Tennessee fell short against Alabama, 65-57, at Coleman Coliseum on Thursday.
Nunn finished with 15 points and 15 rebounds to lead the Lady Vols (16-10, 7-6 SEC). Mercedes Russell and Alexa Middleton also cracked double-digit scoring, with 17 and 14, respectively.
Coco Knight led the Crimson Tide (16-10, 4-9 SEC) with 18 points and eight rebounds. Hannah Cook finished with 16 points and nine rebounds in the contest.
Tennessee struggled out of the gates, shooting 38.5 percent from the field.
Schaquilla Nunn
came off the bench to give the Lady Vols a late spark in the first quarter with four points.
Alabama dominated the boards, out-rebounding UT, 17-10, and helping the Crimson Tide to a 15-11 lead.
The Lady Vols' offense took a blow early in the game. Diamond DeShields, UT's leading scorer, went down with an injury in the middle of the first period and was out for the remainder of the game. Jaime Nared got in early foul trouble and had to sit the majority of the first half.
Russell started a 5-0 run with a basket early in the second stanza, pulling the Lady Vols within one. The bucket gave Russell her 1,000th career point. Alabama used a late run, though, to take a 30-26 lead into halftime.
UT fought back to take a 43-42 lead late in the third behind an 11-4 run, but a last-second jumper by the Crimson Tide gave them the lead going into the final period. The momentum carried over to the fourth quarter, where the Lady Vols struggled to get anything going on offense.
Nunn's Big Night
Senior Schaquilla Nunn had a huge night off the bench, posting her first double-double of the season and 45th of her career.
With most of UT's offensive production off the floor during the first half, Nunn filled in and finished with a season-high 15 points and 15 rebounds in the contest.
Her production on the boards marked the second game this season she grabbed 15 rebounds.
Up Next for UT Lady Vols
Tennessee heads back to Knoxville for back-to-back home contests, hosting Arkansas first on Sunday at 3:00pm. The game will be broadcast on SEC Network and will be available online through WatchESPN.
Video