Tennessee (14-12/6-7 SEC) vs. Missouri (7-17/2-10 SEC)
Saturday, February 18th, 2017 | 12:01pm CT
Knoxville, TN | Thompson-Boling Arena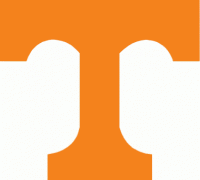 Knoxville, TN – Tennessee returns to Thompson-Boling Arena on Saturday, taking on Missouri in a 12:00pm CT tip on SEC Network.
Both teams come into Saturday's contest looking to get back on the right track. The Vols (14-12, 6-7 SEC) have dropped two straight contests, suffering its most recent defeat at No. 13 Kentucky, 83-58, on Tuesday night. Meanwhile, the Tigers (7-18, 2-11 SEC) are looking to return to their winning ways after falling to Alabama on Wednesday night, 57-54.
Tennessee continues to be led in scoring and on the glass by senior guard
Robert Hubbs III
and freshman forward
Grant Williams
. Hubbs is the team's top-scorer, averaging 14.0 ppg to go along with 4.9 rpg. Williams is the only other active Vol averaging double figures (12.3) and his 5.4 rpg pace the squad.
UT will be hoping to get continued production from another pair of freshmen in guards Jordan Bone and Jordan Bowden.
Bone tallied 15 points and knocked down two 3-pointers against UK while Bowden logged 32 minutes of action — his seventh-straight game of 30-plus minutes.
The Series
Overall: Mizzou leads, 6-5
In Knoxville: UT leads, 3-2
In Columbia: Mizzou leads, 4-1
Neutral Sites: UT leads, 1-0
Current Streak: Mizzou has won one
Last Meeting: Mizzou won, 75-64, in Columbia, 2/13/16
Rick Barnes vs. Missouri: 11-8
Rick Barnes vs. Kim Anderson: Anderson leads, 1-0
A Win Would
Snap Tennessee's current two-game losing skid.
Give the Vols at least 10 home wins for the 22nd time in the last 23 years, with 2014-15 being the lone exception (9).
Stand as Tennessee's 15th victory of the season, matching the program's 34-game win total from last season.
Even Tennessee's all-time series with Missouri at 6-6.
About the Missouri Tigers
The Tigers (7-18, 2-11 SEC) are making their first trip to Knoxville since the 2013-14 season.
In its most recent action, Mizzou suffered a narrow, 57-54 loss to Alabama on Wednesday night. The Tigers limited the Crimson Tide to just 18 points in the first half and led by as many as nine points in the second, but Alabama used an 11-1 run late in the game to recapture the lead for good.
Sophomore guard K.J. Walton led Mizzou against Alabama, scoring 12 points. He was joined in double figures by Kevin Puryear, who tallied 11.
Junior forward Jordan Barnett is the Tigers' top scorer and rebounder, averaging 12.6 ppg and 6.6 rpg. The Texas transfer notched a career-high 23 points in back-to-back games earlier this month, reaching that total at Texas A&M (2/8) and in a home win over Vanderbilt (2/11). He pulled down a team-high 12 rebounds against Alabama on Wednesday.
Puryear, another Tigers forward, is also averaging double figures at 11.5 ppg. Meanwhile, guard Terrence Phillips–who is scoring at a 9.6 ppg clip–ranks fourth in the SEC in assists at 4.5 apg.
Missouri is seeking its first road win this season. The Tigers are 0-6 in true road games.
Head coach Kim Anderson is in his third season leading Mizzou. He owns a 300-157 career record, including a 26-62 mark in Columbia. Prior to his arrival at Missouri, Anderson had established himself as one of the winningest coaches in NCAA Division II history after leading Central Missouri to seven 20-win seasons over his 12 years with the program. In his last season with UCM, he led the Mules to a 30-5 record and the 2014 Division II national title.
Memorable Vol Performances against Missouri
Knoxville native Rob Jones totaled 14 points, 11 rebounds, one assist and a team-high three blocks against the Tigers December 10th, 1984, in Columbia, but it wasn't enough, as Missouri posted a 70-61 victory. Five Tigers scored in double figures in the win.
Mizzou had no answer for the great
Bernard King
, as the legendary Vols forward recorded a double-double with 32 points and 18 rebounds in a 99-77 Tennessee triumph at the Big Sun Invitational on December 21st, 1974 in St. Petersburg, FL.
Two-time first-team All-SEC honoree Mike Edwards tallied a team-high 19 points against Missouri during a 67-57 loss to the 12th-ranked Tigers in the 1972 Vol Classic title game in Knoxville on December 16th, 1972.
In the first-ever meeting in this series, 6-10 Tennessee center Orb Bowling led the Vols in scoring (12) and rebounding (8), but Missouri managed an 86-61 win on December 20th, 1961, in Knoxville.
Last Meeting with Missouri
Senior Kevin Punter Jr.'s 21 points weren't enough for Tennessee, as the Vols fell, 75-64, to Missouri at Mizzou Arena on February 13th, 2016.
The Volunteers struggled with shooting the ball consistently, shooting 38 percent from the field compared to the Tigers' 55 percent, the second-highest percentage for Missouri on the season.
After being down by as many as 14 points in the first half, UT cut Mizzou's lead to just four points after senior Devon Baulkman drove to the basket for a layup with 1:25 remaining in the game. But a 38-27 halftime deficit would be too much for the Volunteers to overcome.
Free throws would be the determining factor for the game, though, as the Tigers converted on 22-of-30 from the charity stripe for the game, including five made in the final minute of action. Tennessee shot 14-of-24 from the line (58 percent).
Baulkman and Punter had the hot hand for the Vols, scoring 38 of the team's 64 points. Baulkman finished with 17 points, scoring 13 in the second half. Punter's 21 points helped make him the Vols' all-time leading scorer amongst players with careers of two seasons or fewer (886 career points).
Missouri was led by senior Ryan Rosburg, who finished with 21 points, five rebounds and two blocks in 35 minutes of play.
Barnett a Former Barnes Signee
Missouri leading scorer and rebounder Jordan Barnett originally signed with Rick Barnes' Texas program as a top-100 prospect out of Christian Brothers College High School in St. Louis in Nov. 2013. Rob Lanier was Barnett's lead recruiter.
In Barnes' 17th and final season at Texas (2014-15), Barnett appeared in 21 games with the Longhorns. Last year, playing for new head coach Shaka Smart, Barnett saw action in four games before transferring to Missouri in January 2016.
Barnett became eligible to compete for the Tigers in December and has appeared in 15 games.
Barnes' Team post Solid RPIs
One reason that Rick Barnes' teams have reached the NCAA Tournament with such regularity is his ability to post outstanding year-end RPIs.
UT's official NCAA RPI currently stands at 46.
In his 17 seasons at Texas, Barnes' teams posted an average year-end RPI of 31.1 The includes five years in the top 10 and eight years in the top 20.
In Barnes' 29 previous seasons as a Division I head coach, his teams' average year-end RPI is 41.9 His club has finished with a sub-100 RPI just twice in the last 24 years.
Vols' S.O.S. No. 2 Nationally
Through the games of February 15th, ESPN rated Tennessee's strength-of-schedule as the second-most difficult in the nation.
Statistical analyst Ken Pomeroy of KenPom.com rates UT's SOS No. 3 nationally.
Vols Picked 13th
Tennessee was predicted to finish 13th in the 2017 SEC race by an SEC and national media voting panel.
UT is currently tied for seventh in the log-jammed league standings.
UT posted a 6-12 SEC record to finish 12th a season ago.
With five SEC games remaining, Tennessee needs just one win to surpass its SEC total from last year.
One Win Needed For Tennessee to Match Last Year's Total
In 34 total games last season, Rick Barnes' first Volunteers squad managed 15 victories. A win over Kentucky on Tuesday would give this year's team 15 total wins with five regular-season game left to play.
A victory over UK also would give the Vols their seventh SEC win this season, surpassing last year's 18-game total of six.
Tennessee Scoring at Highest Rate in Eight Years
Tennessee's scoring average of 76.3 points per game stands as the program's highest since the 2008-09 Volunteers averaged 78.4 ppg.
During the coaching tenure of Rick Barnes (60 games), Tennessee averages 75.6 ppg.
Fixing FG Defense A Must
During Tennessee's current two-game losing streak, the Vols' opponents have shot .488 from the field and .409 from 3-point range.
On the year, Tennessee's SEC opponents are shooting .428 from the field and .339 from beyond the arc.
Tennessee is 0-8 this season when its opponents shoot a better percentage than the Vols.
UT Among D-I Free Throw Leaders
Through the games of February 15th, Tennessee ranked 18th among Division I teams with 662 total free-throw attempts.
The Volunteers attempt 25.5 free throws per game.
UT's 477 total free throws made also ranks 18th among Division I teams this season.
Freshman forward Grant Williams has scored 29 percent of his total points this season at the free-throw line. His 90 makes and 139 attempts are both team-highs. He averages 5.3 FT attempts per game.
Williams' 54 made free throws in SEC play represent nearly a third of his total scoring in league games.
Up Next for UT Vols
Tennessee remains at home for its next contest when it welcomes Vanderbilt to Thompson-Boling Arena on Wednesday (5:30pm CT, SEC Network).
That game marks the second installment of this season's in-state clash. UT claimed an 87-75 victory over the Commodores in Nashville back in January.
From there, the Vols embark on a two-game road swing, beginning with a Saturday afternoon contest at South Carolina.