Tennessee Lady Vols (16-10/7-6 SEC) vs. Arkansas (13-13/2-11 SEC)
Sunday, February 19th, 2017 | 2:02pm CT
Knoxville, TN | Thompson-Boling Arena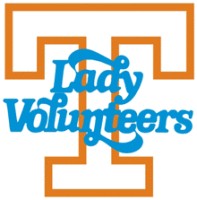 Knoxville, TN – #RV/RV Tennessee returns home on Sunday afternoon to face Arkansas in the first of back-to-back games at Thompson-Boling Arena, as the Lady Vols look to gain momentum heading into the SEC Tournament.
The game tips off at 2:00pm CT and will be broadcast on SEC Network and will be available online through WatchESPN. Visit WatchESPN.com or download the WatchESPN app to view the game on a computer or mobile device. Paul Sunderland (PxP) and Nell Fortner (Analyst) will describe the action between the Lady Vols and the Razorbacks.
Fans can also tune into their local Lady Vol Network station to catch Mickey Dearstone describing the action.
#RV/RV Tennessee vs. Arkansas
#RV/RV Tennessee (16-10, 7-6 SEC) begins a two-game home stand on Sunday, welcoming Arkansas (13-13, 2-11 SEC) to Thompson-Boling Arena for the Lady Vols' penultimate regular season contest in Knoxville.
UT and the Razorbacks will meet for the 32nd time, facing off at 2:02pm CT in a game televised by the SEC Network.
After winning four straight, including a road win at #4/4 South Carolina, Tennessee has dropped two straight and three of its past four games.
The Lady Vols will try to bounce back from a 65-57 setback at Alabama on Thursday night in which leading scorer Diamond DeShields suffered an injury that knocked her out of the game and warranted a trip to a Tuscaloosa hospital for precautionary reasons.
DeShields, who was immobilized, lifted from the court on a spine board and wheeled out of the arena on a stretcher, was released Thursday night and traveled back to Knoxville with her teammates.
No updates have been provided on DeShields' status for Sunday's game.
Arkansas arrives in Knoxville having lost seven consecutive games, including a 69-62 setback to Florida in Fayetteville on Thursday night.
The Razorbacks opened the year 9-0 and won 10 of their first 11 before struggling to a 3-12 mark since December 18th with several close losses.
The Big Orange women are 11-3 (4-2 SEC) playing on The Summitt this season, while the Razorbacks are 2-6 (1-5 SEC) competing away from Bud Walton Arena.
The Lady Vols are tied for sixth in the SEC standings with LSU, while Arkansas is tied for 13th with Vanderbilt.
Broadcast Information
Paul Sunderland (PxP) and Nell Fortner (Analyst) will describe the action for the Tennessee-Arkansas television broadcast on the SEC Network.
All of the games included in the SEC Network (SEC Network, SECN+) package and the ESPN package (ESPN, ESPN2, ESPNU) will be available through WatchESPN, accessible online at WatchESPN.com, on smartphones and tablets via the WatchESPN app, and streamed on televisions through Amazon Fire TV, Apple TV, Chromecast, Roku, Xbox 360 or Xbox One to fans who receive their video subscriptions from affiliated providers.
Mickey Dearstone will handle the call for the IMG College/Lady Vol Network radio/online broadcast. Airtime is 30 minutes prior to tip-off on network stations.
Game Promotions
It's Sunday, and that mean's Kids Corner will be open at Gate F on the concourse. It opens one hour before tip and features games, face painting and prizes for the kids.
The highly-entertaining American Gold Gymnastics F-M Acro Team will perform at halftime.
Home Sweet Home
This is the 30th season that the Tennessee women's and men's basketball teams have called Thompson-Boling Arena home, and the Lady Vols own an incredible 426-35 mark (.924) in the venue.
All-time, the Lady Vols have a 579-59 (.908) home record in contests played at Thompson-Boling Arena, Stokely Athletics Center and Alumni Gym.
UT is 11-3 at home in 2016-17.
Capacity at Thompson-Boling Arena is 21,678.
UT has led the nation in attendance 19 times in the past 25 years, finishing second the past two years after an 11-season run at No. 1.
Tennessee ranks second in the nation in home attendance this season with an average of 9,026 through 14 dates.
Tennessee in SEC Play
UT is 374-64 in SEC regular-season games, winning 18 championships through the years and capturing SEC tourney titles on 17 occasions.
During the Holly Warlick era, Tennessee is 57-20 in league games, making Warlick the top-ranked active SEC coach in terms of winning percentage in league play at .740.
South Carolina's Dawn Staley is the next coach behind Warlick at .679 (95-45), followed by UK's Matthew Mitchell at .651 (99-53).
In only her fifth year as a head coach, Warlick already ranks fifth in total league wins among active SEC coaches and has won regular season titles in 2013 and 2015, and a tourney crown in 2014.
Sizing Up the Lady Vols
Tennessee ranks #18 in the most recent NCAA Women's Basketball Rating Percentage Index (RPI).
The Lady Vols stand #2 in the latest NCAA Toughest Schedule Report behind UConn.
With numerous key games still to be played before Selection Monday, the NCAA Division I Women's Basketball Championship Sport Committee on February 6th provided the second of three regular-season top 16 rankings in seed order.
While UT is not among the 16 teams, it has beaten #3 South Carolina (76-74), #6 Notre Dame (71-69) and #8 Stanford (59-51). UT lost to #2 Baylor (88-66), #4 Mississippi State (74-64) and #11 Texas (72-67).
The February 14th edition of Charlie Creme's Bracketology has the Lady Vols playing in Raleigh, NC, as a No. 5 seed facing #12 seed Quinnipiac of the MAAC in the first round of the NCAA Oklahoma City Regional.
UT has gone from being a No. 7 seed, to a No. 6 seed, to a No. 5 seed in the past few releases by Creme.
UT and South Carolina have played the most ranked teams of any SEC schools (7), and UT has the second most wins over ranked teams (4) and second most over top-10 teams (3) in the league.
South Carolina is 6-1 vs. AP-ranked teams, while UT is 4-3, Kentucky is 2-3, Missouri is 2-4, Texas A&M is 3-1 and Mississippi State is 1-1. USC is 4-1 vs. top-10 teams, while UT is 3-2.
UT-Arkansas Series Notes
Tennessee holds a 28-3 all-time record vs. Arkansas, dating back to February 29th, 1992, when UT prevailed, 105-59, in the initial meeting.
The Lady Vols are 13-1 in Knoxville, 13-2 in Fayetteville and 2-0 at neutral sites.
Tennessee is 1-0 in overtime and 2-0 in the postseason vs. UA, meeting for the first time in SEC Tournament play a year ago. UT prevailed, 68-51, in the second round in Jacksonville, FL, on March 3rd, 2016.
After defeating the Razorbacks, 60-51, at Bud Walton Arena on Jan. 11, 2015, the Lady Vols had won 11 in a row in Fayetteville, dating back to December 29th, 1996, when #22/24 Arkansas took down Chamique Holdsclaw-led #6/6 Tennessee, 77-75.
That all changed on January 15th, 2016, however, when Arkansas erased an 11-point UT halftime lead and defeated the Lady Vols in Fayetteville, 64-59, to snap the streak.
UT's only setback to the Razorbacks in Knoxville came at Thompson-Boling Arena on Feb. 23, 2012, when Arkansas walked away with a 72-71 overtime victory and ended an 18-game Lady Vol winning streak in the series.
Tennessee avoided such a slip last season, avenging an earlier loss to the Razorbacks with a 75-57 triumph in Knoxville on February 4th, 2016.
That victory gave Holly Warlick the 100th win of her head coaching career in year number four at Tennessee.
Despite the series disparity, Tennessee has overcome significant deficits to claim three of its last five wins vs. UA and also fell to the Razorbacks in overtime, 72-71, in Knoxville on February 23rd, 2012 in Pat Summitt's final campaign.
UT overcame a nine-point second-half gap in Fayetteville on January 11th, 2015, to win, 60-51; an eight-point first-half deficit to win 70-60 in Knoxville on January 30th, 2014; and an 11-point second-half gap on February 24th, 2013, in Fayetteville to win, 60-54.
The last time the two teams faced each other as ranked squads was in 2003 when #4-ranked Tennessee won 92-79 over #12-ranked Arkansas in Fayetteville.
No. 1/1 Tennessee and unranked Arkansas met in an NCAA Final Four semifinal game in Kansas City, MO, on March 27th, 1998, and the Lady Vols cruised past the Razorbacks, 86-58, en route to their perfect 39-0 season.
Tennessee has had one player from the state of Arkansas in its history. Standout Shekinna Stricklen (2008-12) hailed from Morrilton, AR.
Milestone Watch
Mercedes Russell scored her 1,000th career point in the game vs. Alabama, tallying 17 vs. the Crimson Tide to run her career total to 1,013.
Russell became the 43rd player to tally 1,000 points while wearing the Orange and White, and she currently stands 41st on UT's all-time scoring list behind Taber Spani (1,053, 2009-13).
Diamond DeShields needs 71 points to hit 1,000 points at UT. She has 1,577 total combining her totals at Tennessee and North Carolina.
Schaquilla Nunn reached 1,000 career rebounds with her third board vs. LSU on February 2nd. She finished the evening with nine. She now stands at 1,025 for her career, with 910 of those coming at Winthrop, her previous school.
Nunn reached 1,000 career points (including 982 at Winthrop) earlier this season. She stands at 1,107 through the A&M game.
Russell has 717 career rebounds and needs 83 to move into UT's list of players with 800 or more rebounds. There are 17 who've made the cut.
About the Arkansas Razorbacks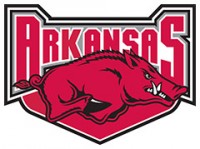 Arkansas returned three starters and nine letterwinners from a squad that was 12-18 a year ago with a 10th-place finish of 7-9 in the Southeastern Conference.
The Razorbacks were picked to finish 10th by the coaches and 11th by the media in the 2016 SEC Preseason Polls.
Jimmy Dykes is in his third season at the helm, holding a 43-45 record in his first-ever collegiate head coaching job.
UA is led in scoring and rebounding by preseason All-SEC First Team selection Jessica Jackson, a 6-foot-3 forward.
Jackson is averaging 14.9 points and 6.2 rebounds per game and leads the team in three-pointers made with 39 in 116 attempts.
Guards Malica Monk and Jailyn Mason lead the team in steals (53) and assists (83) this season.
The Last Time These Teams Met
Diamond DeShields scored 15 points to lead Tennessee to a 68-51 win over Arkansas on March 3rd, 2016, at Veterans Memorial Arena in the second round of the SEC Tournament in Jacksonville, FL.
Tennessee (18-12, 8-8 SEC) never trailed and led by double figures for most of the game. Arkansas (12-18, 7-9 SEC) could not overcome a slow start or poor shooting (31.3 percent).
DeShields scored 10 of her 15 points in the third quarter and collected six rebounds. Jordan Reynolds had a strong all-around game, scoring 10 points and recording team highs of eight rebounds and four assists. Jaime Nared added 11 points with three assists and three boards.
The Lady Vols combined for 17 assists and enjoyed a 43-41 rebounding advantage. UT hauled down 26 offensive boards and scored 13 second-chance points. The Tennessee bench contributed 21 points in the win, including nine from Te'a Cooper.
Arkansas' Devin Cosper scored a game-high 20 points on 8-of-19 shooting. Tennessee contained Razorbacks star forward Jessica Jackson, holding her to 12 points on 5-of-18 shooting. Melissa Wolf collected a game-high 12 rebounds.
The Last Time They Met in Knoxville
Mercedes Russell posted her ninth double-double of the season and Holly Warlick earned her 100th win as head coach of the Lady Vols, as Tennessee defeated Arkansas on February 4th, 2016, in Thompson-Boling Arena.
Warlick became just the 17th NCAA Div. I head coach to win 100 games in her first four seasons. She was only the sixth coach since 1992 to accomplish that feat.
The Lady Vols (14-8, 5-4) were led by a balanced scoring attack. Russell scored 15 points and hauled in 11 rebounds, along with a team-high three blocks. Diamond DeShields finished with 15 points, Te'a Cooper scored 13, and Andraya Carter added 10.
The Lady Vols stretched their lead to 18 points early in the third quarter, but the Razorbacks fought back and cut the lead to 51-46. Tennessee answered with a 9-0 run of its own, and Arkansas was unable to mount a comeback.
Jessica Jackson led Arkansas (9-14, 4-6) with 18 points, including 11 in the second half. Devin Cosper added 17 points as well.
Razorbacks Fall to Kentucky
University of Arkansas senior Jessica Jackson scored 24 points, and the Razorbacks nearly erased two double-digit deficits, but they were unable to complete the comeback while falling to Kentucky, 69-62, in Bud Walton Arena on Thursday night.
Jackson led all scorers with 24 points on 10-of-20 shooting for her team-leading 20th double-digit scoring game and sixth 20-point game this season. Jailyn Mason joined her in double figures with 11 points, and Bailey Zimmerman added nine points, all from 3-point range.
Taylor Murray led four players in double figures for Kentucky (18-8, 9-4 SEC) with 16 points, to go along with eight rebounds, six steals and five assists. She was joined in double figures by Makayla Epps (14 points), Maci Morris (13 points) and Evelyn Akhator, who finished with a double-double of 12 points and 11 rebounds.
The Razorbacks shot 45% in the game going 27-for-60. It is the ninth time this season Arkansas shot 45% or better. That mark included a 7-for-13 performance from long distance. Arkansas out-rebounded Kentucky, 35-32, and had seven steals in the game.
Lady Vols Tumble in Tuscaloosa
Schaquilla Nunn recorded her first double-double of the season, but it wasn't enough as Tennessee fell short against Alabama, 65-57, at Coleman Coliseum on Thursday night.
Nunn finished with 15 points and 15 rebounds to lead the Lady Vols (16-10, 7-6 SEC). Mercedes Russell and Alexa Middleton also cracked double-digit scoring, with 17 and 14, respectively.
Coco Knight led the Crimson Tide (16-10, 4-9 SEC) with 18 points and eight rebounds. Hannah Cook finished with 16 points and nine rebounds in the contest.
The Lady Vols' offense took a blow early in the game. Diamond DeShields, UT's leading scorer, went down with an injury in the middle of the first period and was out for the remainder of the game. Jaime Nared got in early foul trouble and had to sit the majority of the first half.
Russell started a 5-0 run with a basket early in the second stanza, pulling the Lady Vols within one. The bucket gave Russell her 1,000th career point. Alabama used a late run, though, to take a 30-26 lead into halftime.
UT fought back to take a 43-42 lead late in the third behind an 11-4 run, but a last-second jumper by the Crimson Tide gave them the lead going into the final period. The momentum carried over to the fourth quarter, where the Lady Vols struggled to get anything going on offense.
Coming Up Next for UT Lady Vols
After hosting the Razorbacks on Sunday, Tennessee closes its regular-season home slate with Senior Night in Knoxville vs. Florida on February 23rd (7:00pm, SEC Network).
The Lady Vols wrap up the regular season at Mississippi State on February 26th. Tip has been set for 4:00pm CT (5:00pm ET) on ESPN2.
Arkansas, meanwhile, makes a return trip to the Volunteer State on Thursday night, facing Vanderbilt in Music City at 7:00pm CT.