APSU Sports Information
Clarksville, TN – It was another nine-run night for Austin Peay State University's baseball team, but Indiana State rallied late to hand it a 12-9 loss, Sunday night, in the final game of the Riverview Inn Governors Challenge at Raymond C. Hand Park.
The opening three innings were a quiet affair with the two teams scoring just three runs. The Govs held a 2-1 lead after those three frames thanks to first baseman Dre Gleason's two-run home run in the second inning.
«Read the rest of this article»
Washington, D.C. – The Internal Revenue Service today reminded taxpayers that the next couple of weeks, especially around Presidents' Day, marks the busiest time of year for IRS toll-free phone services. Taxpayers can avoid the rush by getting answers to their questions on IRS.gov.
The IRS will be issuing an "Avoid the Rush" series of news releases that provide tips related to the most common questions asked by taxpayers during the February peak.
«Read the rest of this article»
Tennessee Athletic Department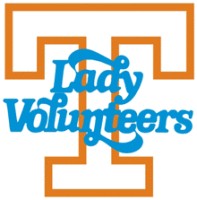 Knoxville, TN – Led by Mercedes Russell's 15th double-double of the season, Tennessee took care of business over Arkansas, 59-46, in Thompson-Boling Arena on Sunday.
After a 2:52 scoring drought by UT to start the first quarter, Russell got things going for the Lady Vols (17-10, 8-6 SEC) by scoring the first five points. She finished the day with 13 points and 10 rebounds, passing Candace Parker for the third most double-doubles by a junior in Tennessee history.
Jaime Nared broke out of her recent shooting slump to account for a game-high 19 points behind 3-of-5 shooting from beyond the arc. She added nine rebounds and two steals in the contest despite early foul trouble.
«Read the rest of this article»
Written by Joe Pitts
Tennessee State Representative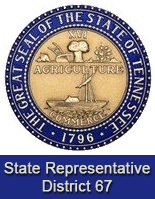 Nashville, TN – House Bill 21, sponsored by Tennessee State Representative Joe Pitts (D-Clarksville) was successful in passing the Transportation Full Committee and now moves on to the Finance sub-Committee. This legislation is known as the Shadow "Shada" Brooke Lowe bill.
This legislation will allow families of victims of impaired drivers, where the impaired driver was also killed, to have a sign erected in memory of the family member. It is to be heard in the Finance Sub-committee on February 22nd.
"It was fitting this legislation was approved by the committee on February 14th, Shada's 24th birthday," Pitts said. "Her mother said even though February 14th was a tough day, the idea of some sort of justice for her really helps."
«Read the rest of this article»
APSU Sports Information
Clarksville, TN – Austin Peay State University men's golf will get the spring portion of its 2016-17 schedule underway Monday, participating in The Invitational at Savannah Harbor, hosted by William & Mary at The Club at Savannah Harbor.
«Read the rest of this article»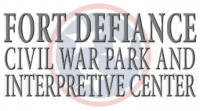 Clarksville, TN – Fort Defiance Interpretive Center, located at 120 Duncan Street, will host a living history event to commemorate the 155th anniversary of the surrender of Fort Defiance to Union soldiers in 1862 from 10:00am to 3:00pm on Saturday, February 25th, 2017.
Visitors can see uniformed Civil War re-enactors from Porter's Battery who will provide living history and canon firing demonstrations.
«Read the rest of this article»
$2.7 million addition scheduled to open in July
Clarksville, TN – Work continues on a $2.7 million addition to the Ajax Turner Senior Citizens Center, which will provide improved quality of life for more Clarksville residents.
The new 14,600 square foot, two-story structure will provide more space for programs and services for the center's growing number of seniors who drop in for meals, activities, classes and recreation.
«Read the rest of this article»
APSU Sports Information
Clarksville, TN – Third baseman Parker Phillips' two-run home run supplied the eventual game winning runs as Austin Peay State University's baseball team downed Illinois State, 9-4, in Saturday action at the Riverview Inn Governors Challenge.
For the second straight day, Austin Peay's offense scored in the opening frame, launching out to a three-run lead. Right fielder Chase Hamilton supplied the game's first run with a RBI double. Two batters later, first baseman Dre Gleason jumped on a pitch for a two-run double high off the batter's eye in center field.
«Read the rest of this article»
Highlight Importance of Community and Government Partners to Help Tennesseans Quit Smoking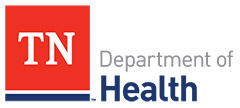 Nashville, TN – Tennessee State leaders and officials have reignited a call to reduce tobacco use in Tennessee, sharing a collective commitment to helping Tennesseans quit the habit.
Holding a press conference alongside several attending leaders from the state's government, business and non-profit organizations, Tennessee Department of Health Commissioner John Dreyzehner, MD, MPH, Governor's Foundation for Health and Wellness CEO Richard Johnson and NashvilleHealth Founder Senator Bill Frist, MD discussed the many opportunities available to citizens who are ready to quit.
«Read the rest of this article»
Written by Preston Dyches
NASA's Jet Propulsion Laboratory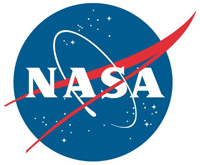 Pasadena, CA – On February 17th, 2005, NASA's Cassini spacecraft was making the first-ever close pass over Saturn's moon Enceladus as it worked through its detailed survey of the planet's icy satellites. Exciting, to be sure, just for the thrill of exploration. But then Cassini's magnetometer instrument noticed something odd.
Since NASA's two Voyager spacecraft made their distant flybys of Enceladus about 20 years prior, scientists had anticipated the little moon would be an interesting place to visit with Cassini. Enceladus is bright white — the most reflective object in the solar system, in fact — and it orbits in the middle of a faint ring of dust-sized ice particles known as Saturn's E ring.
«Read the rest of this article»