APSU Sports Information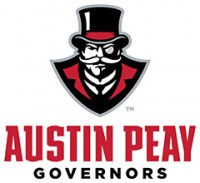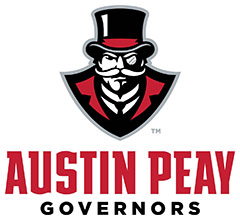 Clarksville, TN – Ryan Ivey, Austin Peay State University Director of Athletics has announced the addition of Mike Minyard as the Assistant Director of Athletics for External Affairs.
"I am grateful for the opportunity being provided by Ryan Ivey and the search committee to join the Austin Peay family," Minyard said. "I am humbled to serve the institution and its student-athletes, coaches, staff, alumni and student body. This campus and the people on it have an energy and enthusiasm that is unmatched. Together, I believe we can build a championship culture with the support of a growing fan base that will make us the premier athletic department in the Ohio Valley Conference and beyond."
Minyard's responsibilities will be to oversee the day to day operations of the external affairs unit.
He will have direct supervision of annual giving (Governors Club), ticketing, marketing/promotions, athletics communication and licensing, while serving as the liaison to Peak Sports Management and Governors Sports Properties.
"We are excited to welcome Mike to APSU and the Clarksville community," Ivey said. "Mike is well respected throughout the college athletics industry. He has the skill set necessary to take our External Affairs unit and operations to the next level and has a proven track record of increasing revenue, attendance, exposure and awareness for athletics. Mike will be a vital asset to our continued growth and momentum of Governors Athletics."
Prior to coming to APSU, Minyard served as Liberty's Associate Athletics Director for Sales & Promotions, a title he held since joining the athletics department in October 2012. He oversaw marketing plans, ticket sales, social media, fan experience and corporate partnerships as well as other sources of revenue generation and strategic initiatives for the Flames.
Under Minyard's leadership, the sales and marketing department nearly doubled annual revenue from 2012 to 2016. Minyard served as a member of the athletics department's senior staff and assisted with strategic planning for the department.
During his time at Liberty, Minyard helped the department set school records in revenue, attendance, ticket sales, customer retention and kids club memberships. In 2015-16, the sales and marketing team generated a department record of nearly $1.3 million through sponsorships and ticket sales. Sponsorship revenue alone surpassed $720,000 in 2015-16, which is more than double the amount (112% increase) brought in during the 2011-12 academic year. Minyard secured new sponsorship agreements with a value of over $2 million since January 2013.
In 2016, Liberty set school records for total football ticket revenue and season tickets sold for the fourth consecutive year. Liberty football average attendance – a school record of 18,990 – finished ranked 6th nationally among NCAA Division I FCS schools in 2015. The single-game attendance record was broken when the Flames hosted Montana in front of 22,551 spectators, September 19th, 2015. The school record for student attendance at football games was set with an average of 6,377 per game in 2015—an increase of 30% from the previous school record of 4,903 students per game set in 2014.
The Flames men's basketball average attendance led the Big South Conference in 2015-16, and ranked among the top three in the league the past four seasons (since 2012-13). The men's basketball 2013-14 home opener against Randolph College was played in front of 7,043 fans at the Vines Center. That attendance mark is the highest since the Flames squared off with Clemson in front of 8,143 spectators in a nationally televised contest in 2009.
Liberty's women's basketball average attendance has led the Big South for four consecutive seasons since 2012-13. Marketing efforts for the women's basketball program were recognized in a New York Times article during the 2015 NCAA Tournament that mentioned the strong fan support Liberty received in Chapel Hill.
Baseball average attendance was ranked in the Top 50 nationally three consecutive years since 2014. The single-game attendance record for baseball was set with 4,024 fans when Liberty hosted defending national champion Virginia on May 3rd, 2016. The Liberty Baseball Stadium has been ranked in the top five nationally in NCAA ballpark game day experience by Stadium Journey for three consecutive years since 2014. LU was ranked only behind South Carolina, LSU and Mississippi State. Minyard introduced a series of attendance generating promotions, including Friday Night Fireworks since the facility opened in 2013.
Liberty has video boards at five facilities that are utilized for eight sports including football, men's basketball, women's basketball, volleyball, men's soccer, women's soccer, baseball and softball. In 2013-14, each of these programs had an intro video produced in-house through University Marketing for the first time with the addition of softball in 2015.
Social media integration with video boards allowing fan generated content to be displayed during home events began in 2014. Minyard also introduced fan experience camera operations at men's basketball, women's basketball, baseball and softball games providing work experience opportunities for students.
Prior to joining Liberty's staff, Minyard served in a variety of roles for 11 years at Oral Roberts University. While at ORU as the Director of Marketing/Ticket Sales for six years, Minyard was part of an external team that generated over $1.5 million annually in ticket sales, sponsorships and donations.
His primary responsibilities included overseeing ticket sales and operations while creating and implementing marketing plans with goals of increasing revenue, attendance and awareness within a top 50 market. ORU Athletics set a school record for total ticket revenue in 2012. He also negotiated a national television deal with Fox College Sports. The national television agreement made ORU men's basketball and the weekly magazine show available to nearly 60 million homes including DirecTV customers.
From 2001 through 2006, he served as a student assistant coach for the ORU men's basketball program. ORU advanced to the 2005 NIT and to the 2006 NCAA Tournament. Minyard was also a student assistant in the ORU Athletics Media Relations department. He served as sports information director for multiple sports while overseeing the athletics department website. Minyard was ranked No. 8 in the Central Region among Women's Soccer Sports Information Directors in 2004.
Among his awards, he was named to the Tulsa Business Journal's 2010 Class of 40 Under 40. He served for three years (2010-12) on the March of Dimes Eastern Oklahoma Division Board of Directors. Minyard recently began serving on the YMCA Youth Scholarship Golf Tournament Committee in Lynchburg.
Minyard has been a member of the National Association of Collegiate Marketing Administrators (NACMA) since 2007. Minyard was a NACMA presenter in 2012 on Driving Revenue through Social Media and in 2015 on Student Focused Promotions. He has served as a member of award winning marketing staffs earning NACMA "Best Of" Awards for:
Video Board Segment (2008)
Radio Commercial (2013)
Promotional Schedule Poster (2014)
Promotional Video (2016)
Promotional T-Shirt Design (2016)
Video Board Segment (2016)
In June 2016, the Liberty Athletics marketing staff was recognized by industry peers by winning three NACMA 'Best of' Awards at the NACDA National Convention. Liberty was one of only six NCAA Division I institutions to win three awards. The others were Baylor, Illinois, Oregon, Southeast Missouri State and St. John's.
He is a regular attendee at professional development opportunities such as Collegiate Athletic Leadership Symposium (CALS) since 2011 and the NACDA Senior Administrators Mentoring Institute since 2013.
Minyard graduated from ORU with a bachelor's degree in marketing in 2006. He is currently pursuing a master's degree in human services with a specialization in business from Liberty.