Tennessee at #3/2 Mississppi State
Sunday, February 26th, 2017 | 4:00pm CT
Starkville, MS | Humphrey Coliseum | TV: ESPN2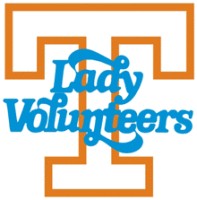 Starkville, MS – #RV/RV Tennessee wraps up the regular season Sunday in a rematch against #3/2 Mississppi State at Humphrey Coliseum.
The game tips off at 4:00pm CT and will be broadcast on ESPN2 and online through WatchESPN. Visit WatchESPN.com or download the WatchESPN app to view the game on a computer or mobile device. Pam Ward (PxP) and Gail Goestenkors (Analyst) will describe the action between the Lady Vols and the Bulldogs.
Fans can also tune into their local Lady Vol Network station to catch Mickey Dearstone describing the action.
#RV/RV Tennessee vs. #3/2 Mississippi State
#RV/RV Tennessee (18-10, 9-6 SEC) plays its regular season finale on Sunday, traveling to Starkville to face #3/2 Mississippi State (27-2, 13-2 SEC) at Humphrey Coliseum.
UT and the Bulldogs will meet for the 40th time overall and second time this season, facing off at 4:02pm CT (5:02pm ET) in a game televised by ESPN2.
MSU won the first meeting this season, defeating the Lady Vols in Knoxville, 74-64, on January 8th, and will be aiming for its fourth straight win over Tennessee after dropping the first 36 contests in the series.
Tennessee enters on a two-game winning streak, coming from seven down in the final three minutes to defeat Florida in Knoxville on Thursday night, 74-70.
The Lady Vols, who closed the 2016-17 home slate at Thompson-Boling Arena with a 13-3 record, take a 5-7 road mark to The Hump on Sunday. UT lost at Georgia (81-78 OT) and Alabama (65-57) in its last trips out of town.
The Bulldogs, meanwhile, saw their seven-game victory string snapped on Thursday night in Lexington, as Kentucky outlasted MSU, 78-75, in overtime.
Mississippi State's only other loss this season came at #5/5 South Carolina on January 23rd, 64-61.
State is 10-0 at home this season, has won 13 straight at The Hump and is 43-3 since 2014-15.
Broadcast Information
Pam Ward (PxP) and Gail Goestenkors (Analyst) will describe the action for the Tennessee-Mississippi State television broadcast on ESPN2.
All of the games included in the SEC Network (SEC Network, SECN+) package and the ESPN package (ESPN, ESPN2, ESPNU) will be available through WatchESPN, accessible online at WatchESPN.com, on smartphones and tablets via the WatchESPN app, and streamed on televisions through Amazon Fire TV, Apple TV, Chromecast, Roku, Xbox 360 or Xbox One to fans who receive their video subscriptions from affiliated providers.
Mickey Dearstone will handle the call for the IMG College/Lady Vol Network radio/online broadcast. Airtime is 30 minutes prior to tip-off on network stations.
What's At Stake On Sunday
Mississippi State enters the game tied with South Carolina for the SEC lead at 13-2, so a No. 1 seed for the league tournament is at stake.
A win Sunday would guarantee MSU a share of its first-ever SEC regular season championship, the first in any women's sport at the school.
Tennessee is tied with Texas A&M in fifth place in the standings, but the Aggies currently have the tie-breaker for the tournament's fifth seed.
UT is guaranteed no lower than the sixth seed but has a chance of moving into fourth (and getting a double bye) with a win over MSU and losses by Missouri and Texas A&M on Sunday. A&M has the tie-breaker over Tennessee, while the Lady Vols have the edge over Mizzou in a tie situation.
Tennessee In SEC Play
UT is 376-64 in SEC regular-season games, winning 18 championships through the years and capturing SEC tourney titles on 17 occasions.
During the Holly Warlick era, Tennessee is 59-20 in league games, making Warlick the top-ranked active SEC coach in terms of winning percentage in league play at .747.
South Carolina's Dawn Staley is the next coach behind Warlick at .676 (96-46), followed by UK's Matthew Mitchell at .656 (101-53).
In only her fifth year as a head coach, Warlick already ranks fifth in total league wins among active SEC coaches and has won regular season titles in 2013 and 2015, and a tourney crown in 2014.
Sizing Up The Lady Vols
Tennessee ranks #23 in the most recent NCAA Women's Basketball Rating Percentage Index (RPI).
The Lady Vols stand #5 in the latest NCAA Toughest Schedule Report behind UConn, Notre Dame, Texas and Kentucky.
The February 24th edition of Charlie Creme's Bracketology has the Lady Vols playing in Tallahassee, FL, as a No. 7 seed facing #10 seed George Washington in the first round of the NCAA Bridgeport Regional.
UT has gone from being a No. 7 seed, to a No. 6 seed, to a No. 5 seed, to a No. 7 in the past few releases by Creme.
UT, South Carolina and Missouri have played the most ranked teams of any SEC schools (7), and UT has the second most wins over ranked teams (4) and second most over top-10 teams (3) in the league.
South Carolina is 6-1 vs. AP-ranked teams, while UT is 4-3, Kentucky and Texas A&M are 3-3, Missouri is 3-4 and Mississippi State is 2-2. USC is 4-1 vs. top-10 teams, while UT is 3-2.
The Series vs. Mississippi State
This marks the 40th meeting between the Lady Vols and MSU, with UT possessing a 36-3 record in the series.
Tennessee won the first 36 games in the series before dropping the past three to the Bulldogs.
UT is 16-1 vs. Mississippi State in Starkville, 16-1 in Knoxville and 4-1 at neutral sites.
Holly Warlick is 3-3 vs. the Bulldogs, with MSU taking two from the Lady Vols a year ago, including one in Starkville and one in the SEC Tournament semifinals in Jacksonville, FL, and the first meeting this season in Knoxville, 74-64.
Tennessee suffered its first-ever loss to the Bulldogs on January 28th, 2016, when #13/13 MSU came from 12-down in the fourth quarter to force OT and defeat the #19/23 Lady Vols in Starkville, 65-63, in UT's last visit.
#15/15 MSU took the second meeting in the SEC semifinals, taking a 58-48 triumph over the unranked Lady Vols in Jacksonville on March 5th, 2016.
In the 2012 matchup in Starkville, won by Tennessee, 57-41, UT scored its (then) fewest points in the series, while State posted its second-lowest total.
Last year's 48 points in the SEC tourney became UT's lowest scoring total in the series.
SEC's No. 4 (Tie) Scorers Meet Sunday
Sunday's game will feature the SEC's No. 4 scorers, Tennessee's Diamond DeShields and Mississippi State's Victoria Vivians, who are tied for fourth in the league at 17.2 points per game.
In SEC games, DeShields ranks third at 18.4 per contest, while Vivians is fourth at 18.1 ppg.
DeShields outscored Vivians 25 to 20 in the first meeting, but Vivians' team walked away with the "W."
Milestone Watch
Mercedes Russell scored her 1,000th career point in the game vs. Alabama, tallying 17 vs. the Crimson Tide to run her career total to 1,013.
Russell became the 43rd player to tally 1,000 points while wearing the Orange and White. She currently stands 42nd (1,043) on UT's all-time scoring list, 10 behind Taber Spani (1,053, 2009-13).
Diamond DeShields needs 56 points to hit 1,000 points at UT. She has 1,592 total, combining her totals at Tennessee and North Carolina.
Schaquilla Nunn reached 1,000 career rebounds with her third board vs. LSU on February 2nd. She finished the evening with nine. She now stands at 1,036 for her career, with 910 of those coming at Winthrop, her previous school.
Nunn reached 1,000 career points (including 982 at Winthrop) earlier this season. She stands at 1,118 through the Florida game.
Russell has 737 career rebounds and needs 63 to move into UT's list of players with 800 or more rebounds. There are 17 who've made the cut.
About the Mississippi State Bulldogs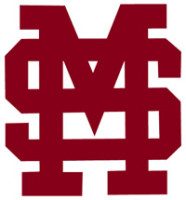 Mississippi State returned all five starters and nine total letterwinners from last year's team that won a school-record 28 games and made the NCAA Sweet 16 for the second time in program history.
MSU was 28-8 overall and 11-5 in the SEC, good for a tie for second in 2015-16.
This season, the Bulldogs were picked to finish second in the SEC, just ahead of the Lady Vols.
MSU is coached by Vic Schaefer, who is 196-158 overall in 12 years as a coach as well as 116-48 in his fifth season as head coach of the Bulldogs.
Schaefer was a head coach at Sam Houston State (1990-97) and also spent time as an assistant with Gary Blair at both Arkansas and Texas A&M.
State's leading scorer is junior guard Victoria Vivans, who is averaging 17.2 points per game.
Vivans was a WBCA Honorable Mention All-American and an All-SEC First team performer year ago.
Dominique Dillingham was an AP All-SEC Honorable Mention pick a year ago and named to the Coaches All-SEC Defensive Team.
Reserve Teaira McCowan made the SEC All-Freshman Team.
Junior guard Blair Schaefer is the daughter of Vic Schaefer.
The Last Time These Teams Met
Tennessee's valiant second-half comeback attempt fell just short in a 74-64 loss to No. 4 Mississippi State on January 8th, 2017, at Thompson-Boling Arena.
The Bulldogs (17-0, 3-0 SEC) ended the Lady Vols' six-game winning streak while getting their first-ever victory over UT in Knoxville (1-16). MSU has now won three straight games in the series dating back to last season.
Diamond DeShields led all scorers with 25 points and was one of three Lady Vols in double figures. It was the third 20-plus point game this season for DeShields and the 27th of her career. The Georgia native also finished the game one rebound short of her sixth career double-double, finishing with nine boards.
Mercedes Russell also had another strong performance for Tennessee (10-5, 2-1 SEC), recording her 10th double-double of the season with 17 points and 14 rebounds. The Big Orange were just the second team this season to out-rebound the undefeated Bulldogs, finishing with an 48-39 advantage on the boards.
The Lady Vols were aggressive on both ends of the floor and did the majority of their offensive damage from the charity stripe, going 30-for-35 from the free-throw line on the afternoon. UT also held MSU to just 37 percent shooting from the floor, well below its season average of 48 percent.
The Bulldogs also had three players score in double figures, led by Morgan William who finished with 21 points and four assists. Victoria Vivians finished with 20 points while Teaira McCowan finished with 14 points and nine boards.
Tennessee battled back throughout the second half and cut the deficit to one after DeShields made an incredible block that led to a layup by Jordan Reynolds on the other end with 6:42 to play. UT took its first lead of the second half on a DeShields layup with 3:04 left to play, however, MSU outscored the Lady Vols 13-2 the rest of the way to seal the victory.
The Last Time They Met In Starkville
Jordan Reynolds posted her first career double-double with 15 points and 11 rebounds, but No. 19/23 Tennessee fell to No. 13/13 Mississippi State, 65-63, in overtime at Humphrey Coliseum after the Bulldogs erased a 12-point deficit in the fourth quarter.
The January 28th, 2016, game marked the first time that Tennessee (12-8, 3-4 SEC) had ever lost to Mississippi State (18-4, 5-3 SEC). The Lady Vols were 36-0 against the Bulldogs entering the game.
In overtime, Tennessee had the ball with 17 seconds left with a chance to win or send the game into a second overtime period. Te'a Cooper drove down the lane and attempted a layup with three seconds left, but the ball bounced off the rim and Mississippi State cleared the rebound.
Reynolds' 15 points, career-high 11 rebounds and three assists led the team. Andraya Carter and Cooper had 11 points each. Mercedes Russell added eight points and 10 rebounds in the loss.
Victoria Vivians and Dominique Dillingham each had 14 points to lead Mississippi State.
The Bulldogs had a 46-42 rebounding advantage and their 20 offensive boards produced 19 second-chance points.
Kentucky Upsets MSU In Lexington
The Kentucky duo of Evelyn Akhator and Makayla Epps proved too much for the Mississippi State women's basketball team to overcome Thursday night.
On senior night, that duo helped lead the No. 22 Wildcats to a thrilling 78-75 overtime win over No. 2 Bulldogs in Southeastern Conference play at Memorial Coliseum.
MSU was denied in its chance to claim at a least a share of the school's first conference championship in women's basketball. The Bulldogs will get another chance to do just that Sunday on their Senior Day against Tennessee at Humphrey Coliseum.
Kentucky improved to 20-8 overall and 11- 4 in league play, while MSU fell to 27-2 and 13-2. The Bulldogs saw a seven-game winning streak come to an end. The Wildcats have won 11-straight in the series.
After winning in double overtime on this floor a year ago, the Wildcats did it again with 27 points and 16 rebounds from Akhator, as well as 22 points and five assists from Epps.
Victoria Vivians led the Bulldogs with 27 points. Her mid-court 3-point shot fell short as time expired. Morgan William added 20 points. The Bulldogs battled foul trouble all night, with both William and Dominique Dillingham fouling out and three other Bulldogs finishing with four fouls.
Lady Vols Overtake Gators Late
A late run by Tennessee helped give the Lady Vols a 74-70 victory over the Florida Gators on Senior Night at Thompson-Boling Arena on Sunday.
Mercedes Russell led UT's offense, getting her 16th double-double of the season, with 17 points and 10 rebounds. Diamond DeShields just missed a triple-double, posting 15 points, 10 rebounds and a career-high nine assists.
UT got a late push of momentum in the fourth quarter to come back from a seven-point deficit. Over the last 2:57 in the contest,
Tennessee (18-10, 9-6 SEC) went on a 13-2 run, starting with a layup by Alexa Middleton. She brought energy to the offense in the second half, finishing with 15 points and converting a trio of 3-pointers.
A pair of free throws by senior Schaquilla Nunn sealed the victory for the Lady Vols with two seconds remaining to put the game out of reach. UT caught fire from the charity stripe in the fourth period, converting on 12 of 16 shots from the line.
Ronni Williams kept Florida (13-15, 4-11 SEC) alive, scoring 22 points and grabbing nine rebounds throughout the competition. The Gators finished on a 1-of-9 shooting slump to end the game.
Coming Up On The Schedule
The Southeastern Conference Tournament gets under way on Wednesday, March 1st, and runs until Sunday, March 5th. The event is being held at Bon Secours Wellness Arena in Greenville, SC, for the second time.
Greenville hosted in 2005 as well.