Clarksville, TN – Clarksville Police Department Detective Justin Neagos is investigating an identity theft case that netted the perpetrators almost $16,000 in merchandise from different retail stores in Clarksville Tennessee and Franklin Tennessee on January 22nd, 2017.
The two suspects, who made purchases with stolen credit cards, were described by a witness as leaving the parking lot of one of the stores in a white Cadillac Escalade with aftermarket tire rims.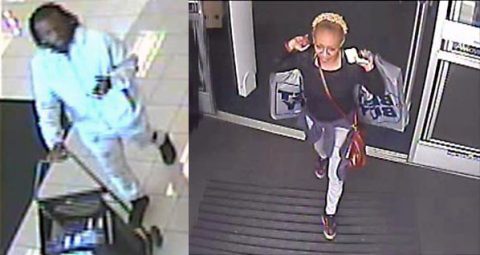 If anyone recognizes these suspect in the attached photographs or has any information related to this incident, please call Detective Justin Neagos at 931-648-0656 Ext 5537, or call the CrimeStoppers TIPS Hotline at 931.645.TIPS (8477).
You can also go to the CrimeStoppers website at www.p3tips.com/591