Tennessee (15-15, 7-10 SEC) vs. Alabama (16-12, 9-7 SEC)
Saturday, March 4th, 2017 | 12:01pm CT
Knoxville, TN | Thompson-Boling Arena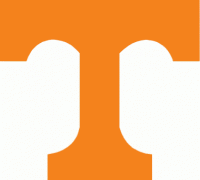 Knoxville, TN – Tennessee plays its regular-season finale on Saturday when it hosts Alabama at Thompson-Boling Arena for a 12:00pm CT tip on SEC Network.
Saturday is Senior Day for the Vols (15-15, 7-10 SEC), who will honor its pair of seniors in a brief ceremony before tipoff. Tennessee will recognize the contributions of four-year senior and 1,000-point scorer Robert Hubbs III as well as graduate transfer Lew Evans. Senior Day ceremonies are slated to begin at 11:40pm.
Hubbs (14.2 ppg) and true freshman Grant Williams (12.7 ppg) are the only Vols averaging double figures headed into the season's final weekend. Williams was the Vols' top performer in their most recent action at LSU, posting his third double-double of the season by scoring 16 points and grabbing a season-high 14 rebounds. He also blocked four shots, bringing his season total to 57 — good for the third-most in a single season at UT.
At LSU, Tennessee also got solid outings from guards Shembari Phillips and Jordan Bowden. Phillips, who got the start and played 32 minutes, matched his season-high with 16 points while Bowden returned from two-game absence (illness) to score eight points in 19 minutes. Another freshman guard, Lamonte Turner, scored 14 points — 10 of which came in the second half.
Tennessee is looking to snap a two-game skid to the Crimson Tide and grab its first win in a season finale since 2013-14.
The Series
Overall: UA leads, 78-67
In Knoxville: UT leads, 45-22
In Tuscaloosa: UA leads, 44-18
Neutral Sites: UA leads, 12-4
Current Streak: Alabama has won two straight
Last Meeting: Alabama won, 63-57, in Tuscaloosa, 1/26/16
Rick Barnes vs. Alabama: 0-2
Rick Barnes vs. Avery Johnson: Johnson leads, 1-0
A Win Would
Snap Tennessee's three-game losing skid.
Stand as Tennessee's 16th victory of the season, exceeding last season's 34-game win total of 15.
Give Rick Barnes a 5-6 head coaching record against schools at which he has once worked (he's 0-2 vs. Alabama, 0-1 vs. Ohio State, 2-0 vs. Providence, 0-1 vs. Clemson, 2-2 vs. Tennessee).
About the Alabama Crimson Tide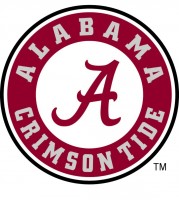 The Crimson Tide enter Saturday's regular-season finale with a 17-12 (10-7 SEC) record in their second season under head coach Avery Johnson. Their official RPI stands at No. 86.
Alabama snapped a brief, two-game skid on Wednesday, defeating Ole Miss 70-55 in Tuscaloosa. The Tide trailed by as many as seven points with under eight minutes to go in the opening half, but a 30-10 run that stretched to either side of halftime put Alabama ahead for good.
Redshirt freshman Dazon Ingram led the way on Wednesday night, scoring 22 points on 9-of-10 shooting. True freshman Braxton Key was not far behind with 19 points, going 7-of-11 from the field and pulling down seven rebounds.
Key is Alabama's leader in both scoring and rebounding on the season, averaging 12.3 ppg and 5.8 rpg. Ingram is the Tide's only other player averaging double figures, putting up 10.4 ppg.
At 68.9 ppg, Alabama's scoring average ranks 13th in the SEC. However, the Crimson Tide also boast one of the best scoring defenses in the league, limiting opponents to just 64.9 ppg. That figure ranks second only to South Carolina's 64.1 ppg.
Alabama also paces the SEC in rebounding margin, owning a +6.0 edge on the glass for the season.
The Crimson Tide are 5-5 in true road games this season with all five of those wins coming during SEC play. Alabama owns road wins over South Carolina, Georgia and Mississippi State.
Head coach Avery Johnson is 35-27 in two seasons in Tuscaloosa, helping the Crimson Tide to an 18-15 mark and an NIT berth in his inaugural season in 2015-16. Prior to arriving at Alabama, Avery played 16 seasons in the NBA, winning an NBA title with the San Antonio Spurs, and subsequently served as the head coach of the Dallas Mavericks from 2005-08 and the Brooklyn Nets from 2010-12. He earned NBA Coach of the Year honors in 2006.
Memorable Vol Performances Against Alabama
Bill Hann dished an incredible school-record 19 assists against the Tide on January 6th, 1968, leading UT to an 82-63 win in Tuscaloosa.
Grand Junction, Tennessee, native Steve Hamer posted a memorable 31-point, 21-rebound performance against the Tide in the 1996 SEC Tournament in New Orleans. The Vols won 77-65.
The legendary Bernard King recorded 37 points and 18 rebounds against Alabama on January 31st, 1975, as ninth-ranked Tennessee downed No. 11 Alabama 80-74 in Knoxville.
Dyron Nix holds UT's single-game scoring record against Alabama, as he dropped 38 points on the Tide on March 2nd, 1988, in Knoxville.
Last Meeting With Alabama
Tennessee couldn't hold on to a late lead in a 63-57 loss to Alabama at Coleman Coliseum in Tuscaloosa on January 26th, 2016.
The Vols led by as many as 15 points in the second half but faltered on offense down the stretch as the Crimson Tide were able to complete the comeback.
Kevin Punter Jr. led three Vols in double figures with 15 points, 13 in the second half. Robert Hubbs III and Admiral Schofield chipped in 13 and 10 points, respectively.
After a slow start from both teams, it became a game of runs in a low-scoring first half as the Vols went on a 14-0 spurt to take a 12-point lead with just over 10 minutes left in the half. The Crimson Tide answered with an 11-3 run of their own to cut the Tennessee lead to 25-24 at the half.
The Vols opened the second half on fire and went on another big run to retake control of the game. The Big Orange outscored Alabama 21-5 over a five-minute span early in the half to take a 15-point lead with 13:45 to play. Punter and Schofield both hit a pair of 3-pointers, while Hubbs added six points to fuel the run.
However, much like the first half, Alabama answered. The Tide ripped off a 14-0 run to cut their deficit to just one with just over seven minutes to play. Hubbs ended a Tennessee scoring drought of over eight minutes with a tough finish at the rim while being fouled. He completed the 3-point play to put the Vols back up by four with 5:26 to play.
Alabama tied the game on a layup by Retin Obasohan and took the lead for good on a 3-pointer by Arthur Edwards with 38 seconds to play. Obasohan led all scorers with 22 points on the night.
Outgoing A.D. Hooped At Bama
Outgoing Tennessee Vice Chancellor/Director of Athletics Dave Hart played basketball at Alabama for head coach C.M. Newton from 1969-70 before graduating in 1971.
Hart met his wife, Pam, while at Alabama. She is a 1970 graduate.
Hart earned his master's degree from Alabama in 1972 while working as a graduate assistant basketball coach there.
Prior to his hiring at UT, Hart worked as Executive Director of Athletics at Alabama from August 2008-September 2011.
On April 1st, Hart will hand over the Tennessee AD reins to John Currie, who served as an administrator at UT from 1997-2009 before a successful, eight-year run as the AD at Kansas State.
Barnes Was A Bama Assistant
Rick Barnes spent the 1985-86 season as an assistant coach at Alabama under Wimp Sanderson. It was Barnes' first taste of "major" college basketball.
The Crimson Tide went 24-9 (13-5 SEC) that year and finished third in the conference. Bama earned a No. 5 seed in the NCAA Tournament and defeated Xavier and Illinois before falling to Southeast No. 1 seed Kentucky in the Sweet Sixteen.
That Alabama team featured 15-year NBA veteran Derrick McKey, one-time Alabama head coach and current NC State head coach Mark Gottfried, five-year NBA veteran Jim Farmer and seven-year NBA veteran Buck Johnson (team's top scorer).
After Barnes' lone season in Tuscaloosa, he moved on to Ohio State to work as an assistant coach under Gary Williams.
Senior Day On Rocky Top
Saturday marks the final regular-season home game for Tennessee seniors Robert Hubbs III and Lew Evans. The duo will be honored during a pregame ceremony (set to begin at 11:38pm CT).
A first-year Vol (graduate transfer from Utah State), Evans owns the best plus-minus rating on the team, shares the team lead for charges taken and is Tennessee's fourth-leading offensive rebounder. He has played in every game this season, with one start.
Hubbs this season is averaging career-bests in scoring, rebounding, assists, blocks, steals, field-goal percentage and minutes played. He's led the Vols in scoring 15 times this year and has appeared in 104 career games, with 66 starts.
The following team support staff also will be recognized Saturday: student athletic trainer Anna Buchanan and student managers Garrett Carter and Parker Eidson.
Vols Picked 13th
Tennessee was predicted to finish 13th in the 2017 SEC race by an SEC and national media voting panel.
UT is currently 10th in the standings.
If the SEC Tournament started today, Tennessee would be the No. 10 seed and would open against No. 7 seed Ole Miss.
The Vols posted a 6-12 SEC record to finish 12th a season ago.
Bowden's Return Provides Boost
After missing nearly three full games due to illness, true freshman wing Jordan Bowden returned to action Wednesday at LSU, playing 19 minutes off the bench and scoring eight points.
Bowden is averaging 7.5 points and 2.6 rebounds in 22.0 minutes per game during SEC play. He is also shooting .340 from 3-point range in league games.
The Knoxville native has started 26 of the 28 games in which he's appeared, and his 26 total steals tie for the team lead.
Up Next For UT Vols
Tennessee makes its way to Nashville next week for the 2017 SEC Men's Basketball Tournament. The Vols will tip off at Bridgestone Arena on Thursday, with the opponent and game time still to be determined.