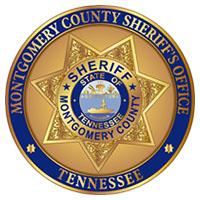 Clarksville, TN – Girl Scout Troop 782 'Do-Si-Do-ed' their way into the hearts of deputies at the Montgomery County Sheriff's Office.
Troop 782 dropped off 34 boxes of Thin Mints, Tagalongs, Samoas, Trefoils, and Do-Si-Dos for deputies to enjoy.
During their cooking selling campaign any extra cash donated towards cookie sales was set aside to purchase cookies for the Sheriff's Office and Clarksville Fire Rescue.
The Sheriff's Office would like to thank Troop 782 for their hard work and cookie donation.
Your thoughtfulness and generosity was appreciated by all.
You exhibit qualities we could all use 'Samoa' in this world.