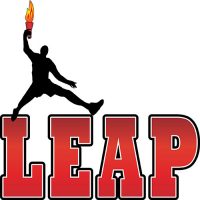 Clarksville, TN – The 501(c)(3) nonprofit youth and business incubation program, Leap Organization hosted its annual Dining with the Stars Gala at the Riverview Inn in downtown Clarksville, Tennessee, on Saturday, March 4th, 2017.
Dining with the Stars is the annual tribute where high school seniors in the Clarksville Montgomery county community are awarded $1000 and $500.00 scholarships based on their essay submission.
Hand Family Companies sustained the gala with their $2500 donation that helped support LEAPs night of student stars shining bright.
The evening consisted of dinner for 170, live performances, silent auctions, door prizes, and a Community Leadership Award of Excellence given to Senator Mark Green. Judge Alberto Gonzalez, former U.S. Attorney General, served as the keynote speaker and spoke about LEAP's impact.
He expressed his support by stating, "I find LEAP's mission critical to developing the next generation of leaders that will be tasked with shaping our nation."
Leap Organization operates and funds intervention, life skills, and leadership, mentorship, and community service learning programs for youth ages 11 to 18.
Founded in 2007 by executive director, Richard "Reason" Garrett, who states, "I am very proud of our scholarship recipients. Both Kennedy and Bailyn demonstrated a firm understanding that the moment you take responsibility for everything in your life is the moment you can change anything in your life. Rebecca has demonstrated this level of responsibility in her 3 year tenure as an exceptional participant in the program."
This eloquent gala highlighted Chris Allen, Kate Rivera, and Robert Zipp as they each gave testimonials about LEAP's benefit in their development as responsible, mature leaders.
The 2017 winner of the $500.00 Scholarship Award is Bailyn DuPont. The $1000 Scholarship Award Winner is Kennedy Parham and the $1000 Joe Shakeenab Scholarship Award of Excellence Winner is Rebecca Corbin. A panel of twelve judges from Leap's board and advisory board scored the submitted essays.
Montgomery County Commissioner Tommy Vallejos states that the numbers speak for themselves as over 1,000 students have been enriched by the program since its inception. Of 532 tested for controlled substance, 433 (81%) discontinued using. Of 290 students with criminal/delinquent backgrounds, 204 (70%) refrained from committing additional offenses. Vallejos continues to say that LEAP has had my support since it first started and I will remain a strong advocate for the organization.
The mission of Leap Organization is to help youth and individuals attain emotional wellness and economic independence by advancing self-awareness, educational achievement, and entrepreneurial success. Its patrons are devoted to forever destroying the stereotype of the unproductive youth and young adult.
If you have any questions about supporting LEAP's Youth Program and Business Incubation Program, please contact Executive Director Richard Reasons Garrett at 931.378.0500 or .