Tennessee Athletics Department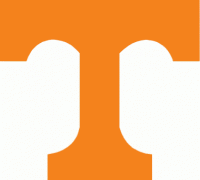 Nashville, TN – Tennessee dropped a tightly-contested contest to Georgia, 59-57, on Thursday afternoon in the second round of the SEC Tournament at Bridgestone Arena in Nashville.
The low-scoring affair came down to the final possession with the Volunteers trailing by two after a pair of missed free throws by the Bulldogs on the other end. Admiral Schofield had a good look from three for the win but his shot came up short and No. 8 seed Georgia (19-13, 9-9 SEC) held on to advance to face No. 1 seed Kentucky in Friday's quarterfinals.
UT was held to just 33 percent shooting while UGA shot 43 percent but committed 15 turnovers to keep the Vols in the game.
Georgia dominated the glass, outrebounding the Vols, 39-29, for the game with Tennessee's SEC All-Freshman team selection
Grant Williams
in foul trouble for much of the afternoon.
Nashville native Jordan Bone had one of his better performances of the season to lead the ninth-seeded Vols (16-16, 8-10 SEC). The freshman guard scored a team-high 14 points and tied a career-high with four 3-pointers on the afternoon.
Lamonte Turner was UT's second leading scorer with 13 points but was held to 1-of-7 from long range. Schofield finished one point shy of a double-double and pulled down a game-high 11 rebounds. He scored all nine of his points in the second half.
JJ Frazier once again proved to be a thorn in the Vols' side, finishing with a game-high 17 points, including 10 in the second half to lead Georgia to its fourth straight win over the Big Orange.
Tennessee lead by one at halftime thanks to 17 combined points from Turner and Bone. The backcourt duo combined to go 6-of-9 from the field and 3-of-5 from long range in the first half.
Bone hit two late threes to put UT on top in a back-and-forth first 20 minutes that featured four ties and seven lead changes. Robert Hubbs III also chipped in six first-half points for the Vols as they led 27-26 at the break.
The second half was similar to the first with a handful of ties and lead changes throughout. Schofield led Tennessee with all nine of his points coming in the second half.
The Bulldogs held a one possession lead for the final five minutes as the Vols continued to keep them within striking distance, however, Schofield's last second 3-point attempt fell short to end the game.
Strong Game For Nashville Native Bone
Freshman guard and Nashville native Jordan Bone had one of his best performances of the season while playing in his hometown. Bone led Tennessee in scoring with 14 points and went 4-of-6 from 3-point range to tie a career high.
Back and Forth Affair
Thursday's game was tightly contested throughout with neither team leading by more than six points throughout the game. The game featured eight ties and 12 lead changes before the Bulldogs held on after Schofield's last-second 3-pointer fell short.
Forcing Turnovers
Tennessee's defense kept the Vols in it during a slow game offensively for both teams. The Vols forced 15 Georgia turnovers and scored 13 points off those turnovers to keep the game close.