Venture would conflict with county's primary role to fund schools
Clarksville, TN – Montgomery County Government's surprise proposal to build a major new venue in the heart of Downtown Clarksville appears to be in conflict with the county's obligation to properly fund the consolidated Clarksville-Montgomery County School System.
"It's shocking that Montgomery County government would secretly study a new sports arena for Downtown Clarksville for 18 months without engaging the City of Clarksville and the entire community," Clarksville Mayor Kim McMillan said Thursday.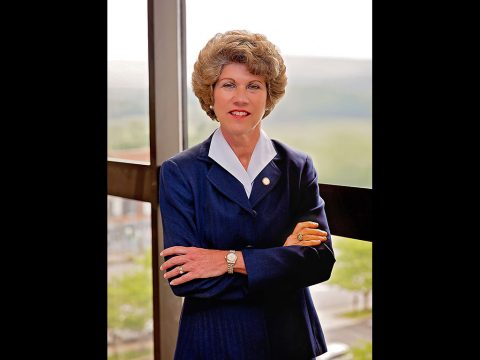 "The City owns and controls the streets, and infrastructure such as gas, water, sewer and electric power systems. Yet the county has moved ahead with these plans without ever discussing these ideas with City Hall. That's simply unwise and not in the best interest of taxpayers," stated McMillan.
The City of Clarksville has been working on extensive plans for a Downtown Performing Arts and Conference Center and a Community Athletic Complex to serve the community's broad needs to revitalize downtown and provide for additional recreational amenities for families.
"The Performing Arts and Conference Center plan and the Athletic Complex at Exit 8, which also includes a potential ice rink and involvement by the Nashville Predators, are City-funded projects that are well thought out and ready to go," McMillan said.
"Meanwhile, Montgomery County government is struggling to find money to pay for much-needed school construction," Mayor McMillan added. "Taxpayers must question whether it's wise for the county to embark on a potentially expensive plan to provide municipal amenities without even seeking the involvement of the City of Clarksville."