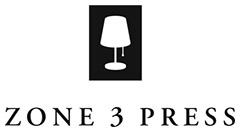 Clarksville, TN – On Thursday, March 23rd, Zone 3, the Austin Peay State University Center for Excellence in Creative Arts' literary journal, will present a reading with award-winning essayist Erik Anderson and writer, editor and publisher Amy Fusselman.
The event, which is free and open to the public, will be held in the Morgan University Center Ballroom and begins at 8:00pm.
Anderson, a creative writing teacher at Franklin and Marshall College in Pennsylvania, has written multiple collections of essays, including "The Poetics of Trespass" and "Estranger." His most recent collection, "Flutter Point," was the 2015 winner of the Zone 3 Press Nonfiction Book Award and is slated to be released March 15th, 2017.
"The brilliance of 'Flutter Point' is that what results are fresh new forms of the essay—moving, intelligent, relentless, still, and made exactly for our time," said Kristin Dombek, author of "The Selfishness of Others: An Essay on the Fear of Narcissism".
The New York City-based Fusselman, the judge of Anderson's award-winning submission, is the author of three nonfiction books, including "Savage Park: A Meditation on Play, Space and Risk for Americans Who Are Nervous, Distracted and Afraid to Die"; "The Pharmacist's Mate"; and "8".
Her writing has appeared in ARTnews, Ms., The New York Times, Artnet and The Atlantic, among other places. She also wrote a parenting column, "Family Practice," for Mc Sweeney's Internet Tendency.
For more information on Zone 3 Press and additional upcoming events, visit www.apsu.edu/zone3, or call 931.221.7031.