Clarksville Parks and Recreation needs seasonal and part-time workers
Clarksville, TN – The City of Clarksville Parks and Recreation Department has dozens of seasonal and part-time jobs – many of them ideal for ambitious teens looking for summer work.
The jobs include everything from Summer Youth Program Assistant, to Seasonal Grounds & Facilities Maintenance Assistant, to Lifeguard and more.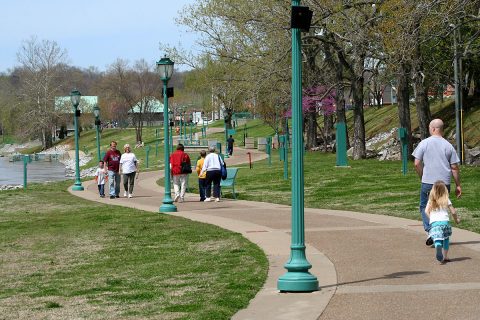 "With so many special programs and events at our parks, pools and recreation centers, summer is very busy time in our Parks and Recreation Department," Clarksville Mayor Kim McMillan said. "This also creates a lot of opportunity for local people who need a summer job."
The City of Clarksville partners with Neogov.com for online recruiting and application processing. All available City positions and application instructions are listed on the City's official website: www.cityofclarksville.com
Before applying for any City position, job seekers are urged to review the positions posted in the "Job Opportunities" area of the Homepage or in the website's Human Resources section.
Job seekers must apply online by clicking on the job title and then the "Apply" link. First time applicants will need to build and save a profile, which can be used each time you apply for a different City job.
A few summer job opportunities in City departments other than Parks and Recreation also are expected, so job seeks should scan the online list for those, too.