President Donald Trump's budget would slash federal money returned to cities
Clarksville, TN – Clarksville Mayor Kim McMillan joined with other municipal leaders across America Friday to oppose the Trump Administration's proposal to eliminate the Community Development Block Grant (CDBG) program, which has had a large positive impact in the City of Clarksville.
"CDBG grants help real people, and help make our communities great," Clarksville Mayor Kim McMillan said Friday. "Community Development Block Grants are the only federal funding source that gives city leaders discretion in how the money is spent."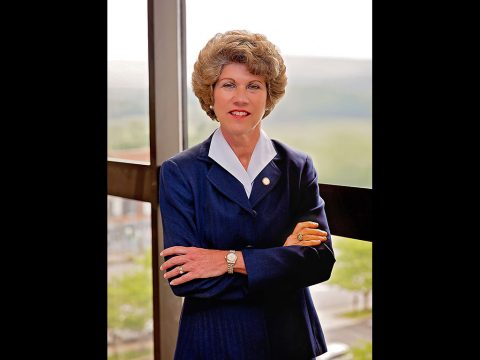 "In Clarksville for example, we used CDBG money to help provide transitional housing for homeless veterans and homeless families. We've used it to renovate homes for elderly residents and other affordable housing efforts. This clearly is not where the federal government needs to be cutting resources," stated McMillan.
President Donald Trump has released his initial budget proposal for Fiscal Year 2018. The document entitled, "America First: A Budget Blueprint to Make America Great Again," proposes deep cuts in funding for many local programs, and would eliminate CDBG, according to analysis by the U.S. Conference of Mayors.
The Community Development Block Grant program is the most flexible stream of federal dollars allocated to cities, the conference said in a news release. And it's an efficient way to generate community improvements, as every dollar of CDBG investment generates another $3.65 in private and public investment.
Oklahoma City Mayor Mick Cornett, president of the Conference of Mayors, is the leading the effort to protect CDBG.
"America's mayors will continue to work with our many champions in both the House and Senate to ensure that critically-needed tools like CDBG funds are fully funded."
Mayor McMillan urged U.S. Rep. Marsha Blackburn and Senators Lamar Alexander and Bob Corker, who represent Clarksville in D.C., to lead efforts to protect this effective return of tax dollars to communities.
"Unfortunately, people living in Clarksville and in other American cities will be hurt if Congress allows these budget cuts," she said.