Tennessee Athletics Department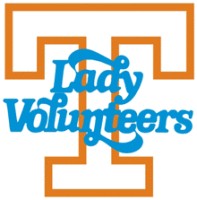 Louisville, KY – Jaime Nared had 28 points and 11 rebounds and Mercedes Russell added 11 points and 13 boards, but Tennessee could not survive Louisville's fourth-quarter surge as the No. 5 seed Lady Vols fell to the No. 4 seed Cardinals, 75-64, on Monday in the second round of the NCAA Tournament at the KFC Yum! Center.
Tennessee (20-12) held a 47-46 lead entering the fourth quarter, but the Lady Vols missed their first 12 shots of the final 10 minutes of the game while Louisville (29-7) swung momentum in its favor.
Nared's 28 points were the most she has ever scored in an NCAA Tournament game and her 11 boards tied for her best in NCAA play. She was 9-of-18 from the floor, 3-of 5 from 3-point range and a perfect 7-of-7 from the free-throw line.
Russell logged her 19th double-double of season and also had three assists and two blocks.
Diamond DeShields
finished with 15 points, nine of which came in the second half.
Asia Durr led the way for Louisville with 23 points, scoring 14 after halftime. Mariya Moore added 19 points for UofL and was a perfect 5-of-5 from beyond the arc.
Louisville led for most of the first quarter before a DeShields layup at the 3:37 mark sparked a 10-3 lead that put the Lady Vols up, 21-20, with 25 seconds left. Louisville's Briahanna Jackson made a layup with four seconds remaining in the quarter to put the Cardinals back in front, 22-21. Nared scored nine points in the first quarter.
UofL took a 35-31 lead into halftime. Nared led the Lady Vols with 15 points at the half. Tennessee committed seven first-half turnovers and struggled at the free-throw line, making just seven of 14 attempts.
The Lady Vols scored five quick points to start the second half. In the first minute of the third quarter, Alexa Middleton made a layup and Nared knocked down a 3-pointer to give UT a brief 36-35 lead. With under three minutes left in the third quarter, Nared connected on another 3-pointer from the top of the arc to start a quick 7-0 run and Tennessee took a 47-46 advantage into the fourth.
Moore opened the fourth quarter on fire and Louisville seized control of the game. She scored eight quick points, including on a pair of 3-pointers, to put the Cardinals back in front, 54-47. The Lady Vols fought back in the final five minutes, twice erasing double-digit deficits to get to within six points. Louisville pulled away in the closing seconds as Durr made two free throws with 19 seconds left and Myisha Hines-Allen made a layup with 10 seconds on the clock.
Nared's Night
Jaime Nared entered the night with NCAA Tournament career averages of 7.7 points and 6.3 rebounds and was shooting 29.4 percent from the field in those previous nine games. On Monday she more than tripled her NCAA scoring average, nearly doubled her rebounding average and shot 50.0 percent (9-of-18) from the floor.
Nared's 28 points marked the ninth 20-point performance of her career and her eighth on the season.
Nared's three made 3-pointers also matched her career high. Entering Monday's game Nared was 5-of-14 from long distance in nine previous NCAA Tournament appearances.
Nared recorded the ninth double-double of her career and her eighth of the year.
Russell's Double-Doubles
With her 19 double-doubles on the season, Mercedes Russell passed Isabelle Harrison (18 in 2012-13) for the most double-doubles by a Lady Vol junior in program history.
Russell's 19 double-doubles are the second-highest single-season total in Lady Vol history, behind Candace Parker's 21 as a sophomore in the 2005-06 season.
As the SEC leader in double-doubles this season, Russell now has 30 in her career. She sits tied with Daedra Charles and Shelia Frost for seventh-most double-doubles in school history.