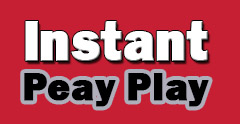 Clarksville, TN – Austin Peay State University's women's tennis team made a return to the Ohio Valley Conference postseason in 2016, after a two-year hiatus, but with the start of Ohio Valley Conference play in 2017 the Govs have come out of the gates quickly, but face some tough opponents this week as they try to remain undefeated in conference play.
The Govs enter the week with an overall record of 5-5, but more importantly a 3-0 mark in OVC play – one of three teams yet to drop a match in conference play this year – having opened OVC play with victories over Tennessee State (5-2) and Belmont (4-3) on the road and Jacksonville State (6-1) at home this past Saturday.
But this week the Govs face a couple of teams that have only one conference loss between them this season, with Southeast Missouri (10-4, 2-1 OVC) coming to town on Friday, March 31st, followed by OVC pre-season favorite Tennessee Martin (7-3, 3-0 OVC) on Saturday, April 1st.
During fall play, the Govs did not lose a team dual match including topping league favorite Tennessee Martin.
Again, spearheading the charge for the Govs are the twin sisters from Los Realejos, Spain, Lidia Yanes Garcia (playing No. 1 singles) and Claudia Yanes Garcia (playing No. 2 singles), who enter this week's play with 8-2 and 7-2 overall win-loss records respectively this spring – including both being 3-0 so far in OVC singles play.
This coming off Lidia being OVC Player of the Year as a freshman in 2016, while sister Claudia joined her on the All-OVC First-team.
But it's not just the Garcia's who have helped the Govs go 3-0 early in conference play.
Sophomore Helena Kuppig (Saarbruecken, Saarland, Germany) is 4-6 this year at the No. 3 single position – including a 2-1 mark in OVC play – while Ana Albertson, a freshman from Woodstock, GA, has a 2-1 mark at the No. four singles in OVC play.
Brittney Covington (Sr., Clarksville, TN) has also picked up a win in OVC play in the No. 5 slot in singles.
But more importantly, so far this season the conference play the Govs have posted a 7-1 mark in doubles play matches – something that was a struggle for the squad in 2016 – but so far has been a strength in being able to pick up the critical doubles point to get matches started.
The Govs also need to make hay this week, because after the SEMO and Tennessee Martin matches, they must hit the road for their next three OVC matchups, including an April 7th meeting with currently 13-0, 3-0 OVC Southern Illinois Edwardsville.