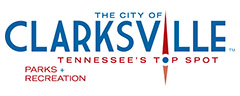 Clarksville, TN – The Clarksville Parks and Recreation Department will be implementing online registration for the 2017 Summer Youth Program.
Parents in search of a free fun and rewarding summer camp can register children, ages 6-16, online for our Summer Youth Program beginning at 8:00am Monday, April 3rd.
During this six-week program which starts Monday, June 5th, school gymnasiums are modified to a recreation center setting that provides daily table games, tournaments, arts and crafts, lunch, and other special activities free of charge.
There are 15 Summer Youth Program sites in total.
How To Register
Choose a site from the list below according to your child's age. Each site is designated for a specific age group.
Visit www.cityofclarksville.com/parksrec. Log-in to your existing account using your e-mail address, or create your family's household account to get started.
Click "Summer Youth Program," choose the appropriate Summer Youth Program site, and complete the registration process. Be sure to check your email for additional information.
Registration is also available in-person at the Clarksville Parks and Recreation main office, 102 Public Square.
2017 Program Sites
AGES 6-8: Byrns Darden Elementary | Cumberland Heights Elementary | Minglewood Elementary | Sango Elementary | St. Bethlehem Elementary | West Creek Elementary | Summit Heights | Caldwell Lane
AGES 9-12: Kenwood Elementary School | Burt-Cobb Recreation Center | Crow Recreation Center | Kleeman Recreation Center
AGES 13-16: New Providence Middle School | Kenwood Middle School | Norman Smith Elementary School (Camp will be moved to Burt-Cobb 6/26-30 this site only.)
There are a limited number of spaces available at each site. Once the maximum has been reached, registration for that site will be closed. For parents that have children in multiple sites, please note that you do not have to drop off and pick up each day at each location simultaneously.
Stay tuned to the Clarksville Parks and Recreation Facebook page to find out more about Clarksville's Summer Youth Program or contact Clarksville Parks and Recreation at 931.645.7476.
About the Clarksville Parks and Recreation Department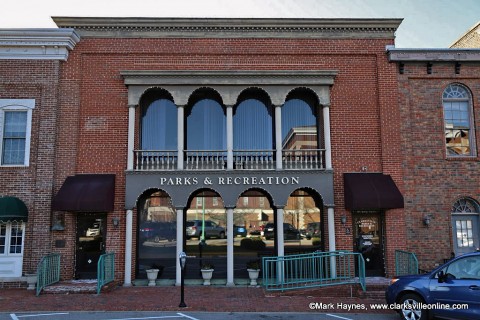 The mission of the Clarksville Parks and Recreation Department is to provide a variety of positive recreational experiences to enhance life values for individuals, families, and our diverse culture.
The Clarksville Parks and Recreation Department offers a wide variety of recreational facilities and activities for all ages, maintains more than 700 acres of parks and facilities, provides 22 park facilities that offer a variety of amenities, including playgrounds, picnic areas, walking trails and pavilions or picnic shelters and maintains three community centers with year-round programming for youth, adults and seniors, as well as four public swimming pools
The Clarksville Parks and Recreation Department is located at 102 Public Square, Clarksville.
To learn more call 931.645.7476.