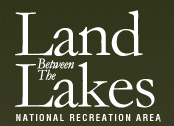 Land Between the Lakes, KY/TN – The Homeplace 1850s Farm at Land Between the Lakes hosts a week of programs dedicated to working with wool Saturday, April 8th through Saturday, April 15th. Visitors are invited to get some hands-on experience and lend a hand preparing the new fleeces for spinning into yarn.
"The sheep are ready to shed their wool from the past year and that means new fleeces to wash, tease, card, spin, and dye," said Cindy Earls, Homeplace Lead Interpreter. "We will show each step it takes to process our sheep's raw wool into yarn, which we knit or weave into clothing during our Ewe to Yarn Challenge."
Invited artist, Gary Larson, will give Homeplace sheep their "haircut" for the year, 1850's style, on Sheep Shearing Day, Saturday, April 8th, 10:00am-12:00pm and 1:00pm-3:00pm.
Programs included with regular admission: ages 13 and up $5.00; ages 5-12 $3.00; ages 4 and under are free. Fourth grade students can go to www.everykidinapark.gov, get their free Every Kid in a Park pass, and get their family in for free.
Program schedule includes:
Sat, April 8th-15th | 11:00am-3:00pm | Wool Week: Ewe to Yarn Challenge
Sat, Apr 8 | Sheep Shearing Day
10am-12pm & 1-3pm | Going to the "Baa-bar Shop": Spring Sheep Shearing
11am-3pm | Washing the Fleece
12-1pm | Meet and Greet with Sheep
Sun, Apr 9 | Teasing Dried Wool
Mon, Apr 10 | Carding Wool
Tue, Apr 11 | Spinning the Wool
Wed, Apr 12 | Begin Knitting the Wool
Thu, Apr 13 | Carding, Spinning, and Knitting
Fri, Apr 14 | Spinning and Knitting
Sat, Apr 15 | Finish Knitting Projects
To find more information about Land Between the Lakes, log on to the official website at www.landbetweenthelakes.us or call 800.LBL.7077 or 270.924.2000.