Written by Curtis Johnson
Tennessee State Representative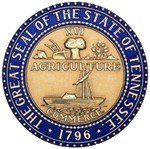 Nashville, TN – Two major bills to protect elderly and vulnerable adults from financial exploitation are moving through House Committees. House Bill 304 will be heard in the House Government Operations Committee this week, and House Bill 1064 is the House Calendar and Rules Committee.
This legislation gives securities officials and financial institutions the tools they need to help detect and prevent financial exploitation of those age 65 and older and vulnerable adults with diminished capacity.
The legislation comes from the Elderly and Vulnerable Adult Abuse Task Force, which worked with Tennessee's financial community to recommend the changes.
Approximately one in five seniors has been a victim of financial exploitation at a cost of approximately $2.9 billion annually.
Moreover, these numbers are likely low as it is also estimated that only one out of every 44 instances of financial abuse is actually reported.
Called the Senior Financial Protection and Securities Modernization Act, House Bill 304
Provides a pathway for voluntary reporting by giving civil and administrative immunity to broker-dealers, investment advisers, agents, representatives and other qualified individuals for reporting the suspected abuse or exploitation;
Allows those individuals to delay disbursements from an account for up to 15 days if financial abuse or exploitation is suspected (that delay could be extended to up to 25 days upon request by the commissioner and by court order);
Grants the Commissioner of Commerce and Insurance authority to create additional guidelines by rule for delayed-disbursement when fraudulent activities are suspected;
Authorizes notification to third parties previously designated by the elderly or vulnerable adult regarding any suspected fraudulent transactions; and,
Gives the Commissioner authority, under the state's Uniform Administrative Procedures Act, to double current civil penalties to up to $10,000 to $20,000 per violation against offenders who victimize a vulnerable or senior adult.
It has been estimated that 41.4 percent of the offenses of financial exploitation were committed by a family member and another 13.3 percent of victims were described by law enforcement as having close relationships with the perpetrator.
Likewise, House Bill 1064 adds tools and greater flexibility as to how financial institutions can best protect their customers when they have reason to suspect financial exploitation of elderly or vulnerable adults is occurring or being attempted.
The legislation:
Provides new authority for financial institutions to delay or refuse to conduct transactions which permit the disbursement of funds from the account of an elderly customer or vulnerable adult when exploitation is suspected;
Permits, but doesn't require, the financial institution to establish a list of persons the customer would like to have contacted if the institution suspects the customer is a victim of financial exploitation or theft;
Allows financial institutions to refuse to accept an authorized power of attorney if they believe the person is conducting financial exploitation; and,
Requires the Tennessee Department of Financial Institutions to consult with financial service providers, the Tennessee Commission on Aging and Disability, and the Department of Human Services to develop a public education campaign to alert the public to the dangers of vulnerable adults from financial exploitation.
The proposals build on a new law passed by the General Assembly last year, which set up Vulnerable Adult Protective Investigative Teams (VAPIT) in each judicial district in Tennessee to foster cooperation and information sharing between different government agencies whose purpose is to protect elderly and vulnerable adults.
House Bill 1286
Legislation Being Considered To Make It Illegal For A Prison Inmate To Possess A Cell Phone
The House Criminal Justice Committee will consider legislation next week to make it illegal for a prison inmate to possess a cell phone during their incarceration. House Bill 1286 creates a new class E felony offense for knowingly possessing an unauthorized telecommunications device while present in any Tennessee penal institution.
Current law prohibits anyone from bringing in a device of this nature, but there are no laws in place that make possession of them illegal. The bill also applies to use of the device to coerce a witness or juror and when it involves escape from a penal institution.
There were 1,536 incidents with cell phones in state prisons last year alone.
The devices are typically used by inmates to plan other crimes, participate in gang activities, harass victims and witnesses, or to plan escapes. This legislation expands the authority of the prison facility to do something about it, not only for the safety of the correctional officers, but also for the citizens they have contact with outside of those prison walls.
Tennessee State Museum's WWI Exhibition
Exhibition Opens at Tennessee State Museum On The 100th Anniversary Of America's Entry Into WWI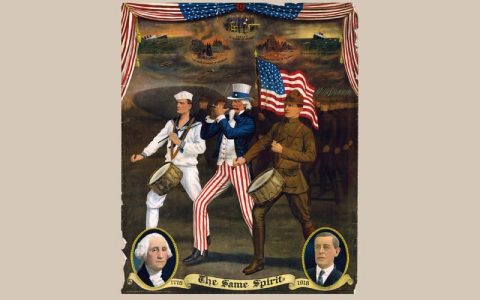 To commemorate the 100th Anniversary of America's entry into World War I on April 6th, 1917, the Tennessee State Museum has organized an exhibition entitled "The Yanks are Coming!" Tennesseans in World War I. The exhibition opens at the museum on April 6th and explores Tennessee's role in the war that came to be known as the "Great War."
The first mass war of the 20th century, World War I lasted four long years, from 1914 to 1918, with the United States entering the conflict on April 6th, 1917. Tennessee supplied more than 61,000 men to the Selective Service and 19,000 volunteers. Six Tennesseans would receive the Medal of Honor for their service.
President Wilson delivered his War Message to a special session of Congress on April 2nd, 1917, declaring that Germany's latest hostile action had rendered his "armed neutrality" policy untenable. He asked Congress to declare Germany's stance an act of war. He proposed the United States enter the war to make the world safe for democracy. "We have no selfish ends to serve. We desire no conquest, no dominion. We seek no indemnities for ourselves, no material compensation for the sacrifices we shall freely make."
The declaration of war by the United States against Germany passed Congress on April 4th, 1917. It was signed by Wilson on April 6th, 1917. The U.S. did not enter into a formal alliance with Britain or France but operated as an "associated" power — an informal ally.
Most Tennesseans served in the U.S. Army's 30th and 82nd Divisions, but others were in the Marine Corps, the Army Air Corps, and the Navy. The 30th Infantry "Old Hickory" Division of the Army, named after Tennessee native President Andrew Jackson, was comprised of troops from Tennessee, North Carolina, and South Carolina.
On view in the exhibit will be selected artifacts from the State Museum's World War I collection — posters, photographs, and other historical objects.
The exhibit shares stories of soldiers such as Zephaniah Porter Broom of Inskip in Knox County, who exemplified the state's volunteer spirit. He served with the 3rd Tennessee Infantry National Guard from 1910 until 1915. He enlisted as a private with the Canadian Army's 70th Battalion in October 1915. While in the field the following June, he joined the ranks of the Princess Patricia's Canadian Light Infantry. In France, he was wounded by a machine gun bullet near the Somme in September 1916, and was returned to Canada.
On October 1st, 1917, he joined the U.S. Army and was assigned to Company C, 117th Infantry Regiment, 30th Division and trained at Camp Sevier, South Carolina. The 117th fought near Ypres, Belgium in 1918 and in several engagements on the Hindenburg Line. Broom was honorably discharged in April 1919. He died in 1979 at the age of 89 and is buried near Knoxville.
This exhibit will have an online component which highlights every county in Tennessee. The online exhibit can be found at: http://www.tnmuseum.org/Exhibits/Tennesseans_in_World_War_I/
The exhibit is free to the public and will be located near the Visitors Desk on D Level of the main State Museum.
Contact Information
Rep. Curtis Johnson
15 Legislative Plaza
Nashville, TN 37243
615.741.4341
rep.curtis.johnson@capitol.tn.gov
For more information about the Tennessee General Assembly, check our website at