Clarksville, TN – The Clarksville-Montgomery County Economic Development Council (EDC) launched a new online resource at www.clarksvillepartnershipdata.com
The site is also available from the Demographics tabs within the www.clarksvillepartnership.com websites.
«Read the rest of this article»
Colorado Springs' Josh Hader Tosses Six Solid Innings
Nashville, TN – The Nashville Sounds managed just four hits as the offensive funk continued in a 5-1 loss to the Colorado Springs Sky Sox in front of 6,324 fans at First Tennessee Park on Easter Sunday.
In six games on the current homestand, Nashville (3-8) has scored a total of eight runs as their home record fell to 1-5 with the setback. After topping Oklahoma City in the home opener, the Sounds have lost five straight games.
Sky Sox (7-3) starter Josh Hader was sharp from the start as he retired the first six batters he faced. The 23-year-old allowed one run over six-plus innings and earned his second win of the season.
«Read the rest of this article»
APSU Sports Information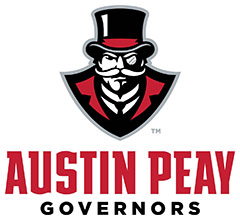 Clarksville, TN – Austin Peay State University men's golf team senior Erik Hedberg has been named the Copies in a Flash APSU Athlete of the Week.
Hedberg was runner-up at the Tiger Invitational, sharing the honor out of the 96-man field with Missouri's Hayden Buckley after shooting a four-under par 212 (71-72-69). The Barcelona native led the tournament in birdies (19) and averaged a tournament-best 3.67 strokes per hole on par-4 attempts; he rolled in eight birdies overall and shot three-under on par-4s during Tuesday's final round.
«Read the rest of this article»
Written by Joe Pitts
Tennessee State Representative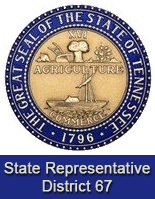 Nashville, TN – On Monday April 10th, I was honored to recognize Mr. Gordon Wayne Miller on the occasion of his retirement. Mr. Miller is the current executive director of the Tennessee Organization of School Superintendents (TOSS). Prior to coming to TOSS, he enjoyed a 27 year career at Lenoir City Schools.
HB 500 sponsored by Tennessee State Representative Joe Pitts, has passed the Full Senate and Full House and is on its way to the Governor for his signature. This legislation was requested by members of the Board of Osteopathic Examination to increase members' per diem reimbursement for their meetings.
These volunteers spend precious time away from their medical practice, seeing patients, to provide guidance and oversight of Doctors of Osteopathic Medicine.
«Read the rest of this article»
APSU Sports Information

Clarksville, TN – A talented, tested group of Austin Peay State University women's golfers will represent the university at the 2017 Ohio Valley Conference Women's Golf Championships, Monday-Wednesday, Hampton Cove Golf Course in Owens Cross Roads, Alabama.
«Read the rest of this article»

Cunningham, TN – Cunningham Volunteer Fire Department invites the public to attend a ground breaking ceremony announcing the current construction of a substation on School Road located in Southside on Monday, April 17th at 3:30pm.
«Read the rest of this article»
Written by Curtis Johnson
Tennessee State Representative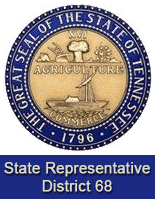 Nashville, TN – Tennessee Governor Bill Haslam praised the passage of the Tennessee Broadband Accessibility Act, the governor's legislation to increase broadband access to Tennessee's unserved citizens.
The House of Representatives passed HB 529/SB 1215 by a vote of 93-4, and it now heads to the governor's desk for signature. The Senate passed the legislation 31-0 on April 3rd. Tennessee currently ranks 29th in the U.S. for broadband access, with 34 percent of rural Tennessee residents lacking access at recognized minimum standards.
«Read the rest of this article»

Clarksville, TN – Effective July 1st, 2017, Dr. Prentice T. Chandler has been appointed as the new dean of Austin Peay State University's Martha Dickerson Eriksson College of Education.
Dr. Chandler comes from the University of Cincinnati, where he served as associate director of teacher education and leadership, as well as an associate professor in its School of Education.
«Read the rest of this article»
Arteriosclerosis, Thrombosis, and Vascular Biology Journal Report
Dallas, TX – Traffic-related air pollution may increase cardiovascular disease risk by lowering levels of high-density lipoprotein (HDL), commonly known as "good" cholesterol, according to new research in the American Heart Association's journal Arteriosclerosis, Thrombosis, and Vascular Biology.
Scientists have long known that air pollution increases the risk of developing cardiovascular diseases including atherosclerosis and heart failure, but are uncertain how the two are connected.
«Read the rest of this article»
NASA Headquarters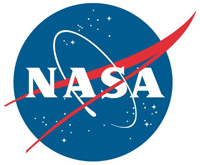 Washington,D.C. – NASA's partnership in a future European Space Agency (ESA) mission to Jupiter and its moons has cleared a key milestone, moving from preliminary instrument design to implementation phase.
Designed to investigate the emergence of habitable worlds around gas giants, the JUpiter ICy Moons Explorer (JUICE) is scheduled to launch in five years, arriving at Jupiter in October 2029. JUICE will spend almost four years studying Jupiter's giant magnetosphere, turbulent atmosphere, and its icy Galilean moons—Callisto, Ganymede and Europa.
«Read the rest of this article»