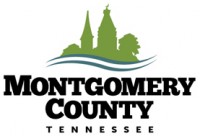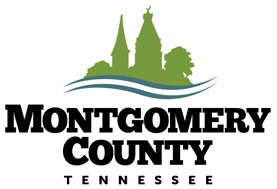 Montgomery County, TN – The Montgomery County Health Department has started a movement called Healthier Montgomery to become one of the top ten healthiest counties in the State County Health Rankings and Roadmaps.
This public health movement, designed by Joey Smith, Public Health County Director, is designed to improve residents' health by taking the best ideas and providing a roadmap that turns those ideas into actions at the street and neighborhood level.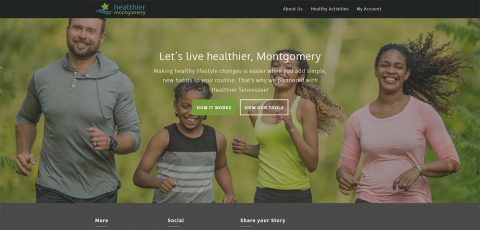 "Reports like the County Health Rankings and Roadmaps and the CDC's 500 Cities maps are great tools to help communities discuss where we are and where we want to go as a community," Smith said.
Smith saw a need of improvement in public health and started formulating ideas. On January 6th, 2015, Smith was one of the 12 Public Health Directors in the nation named to the Emerging Leaders in Public Health by the Kresge Foundation. Smith, along with Health Educator Jennifer Hamilton, met quarterly with the other eleven public health leaders from around the nation and have been working on improving population health by transforming the role of public health.
In the last 18 months, Joey and Jennifer have worked with the other Emerging Leader cohorts and have studied communities that are living the longest. They have taking courses at the Harvard School of Public Health, studied Behavioral Economics and Social Capital and created a tool called Healthier Montgomery Streets and Neighborhoods.
"This is a transformational movement," Smith said. "We all want to do something meaningful, and everything in this is meaningful. Streets and neighborhoods are where we live."
Smith has worked hard to get this program up and going, and the County is right behind him.
"As a community, we're doing some great things and taking the best ideas to the street and neighborhood level to work towards being the one of the healthiest counties in the state," Montgomery County Mayor Jim Durrett said. "These discussions have led to us as a community initiating data driven solutions."
The first step in Healthier Montgomery is for citizens of Montgomery County to create an account for their street or neighborhood at www.HealthierMontgomery.com
The second step is to follow the five activities, and then they earn a sign identifying the place where they live has met the Healthier Streets & Neighborhoods criteria. Organizing a community garden or a garden initiative, leading neighborhood walking events, and establishing a neighborhood cleanup day are just a few suggestions citizens can propose to help make surrounding people healthier and live longer.
The Healthier Montgomery has been online less than two weeks and already has nine neighborhoods that have created accounts. "We are able to pull up a portal and see how many neighborhoods have accounts and what they are doing," Smith said.
For more information, visit the Healthier Montgomery Facebook page, website www.healthiermontgomery.com, or email