Clarksville, TN – The Clarksville Police Department reports that with the assistance of numerous law enforcement agencies (Lyons County Sheriff's Office, Kentucky State Police (KSP), U.S Marshals of Evansville, and Tennessee Bureau of Investigation), a homicide suspect was taken into custody around 2:00pm in Kuttawa, Kentucky.
The suspect, Quentin Bird, 21, of Clarksville abandoned his vehicle in Kuttawa and broke into a residence.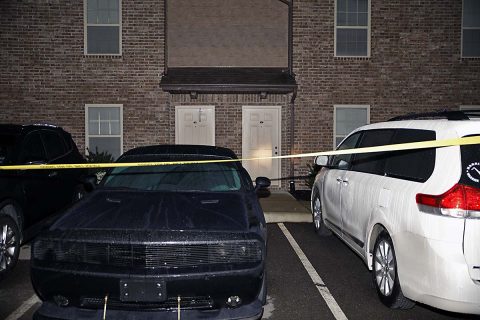 KSP found the vehicle and, shortly thereafter, found a residence with a broken window that had blood on it.
They surrounded the residence and called for Bird to come out, at which time, he was taken in custody without incident.
Bird will be extradited back to Clarksville and charged with: Criminal Homicide, in conjunction with the death of Allison Tenbarge, 20, of Evansville, Indiana.