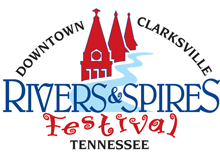 Clarksville, TN – On April 20th-22nd, 2017, the Rivers and Spires Festival held their annual Quilts of the Cumberland Quilt show at the Madison Street United Methodist Church. There was 42 quilts that ranged from traditional quilts to one of a kind art quilts.
This event showed how talented quilters in the area are. The quilts on display were gorgeous.
The quilt show was free and open to the public.
"I have been coming here for years and I really like the event, said Linda Bridges.
The categories were Traditional Bed Quilt, Non Traditional Bed Quilt and Art/Wall Quilt.
This year's Best of Show winner was "Christmas Cactus" by Kathern Parker and Sandra Fusco.
"Lighting Strikes Bargello" by Barbara Randall won 1st place for Traditional Bed Quilt.
"I was totally surprised by winning today," stated Barbara Randall. "I think the quilt show is a great event for people to be able to show the quilts that they've made, the time that they put into them, and the artistic ability it takes to put a quilt together."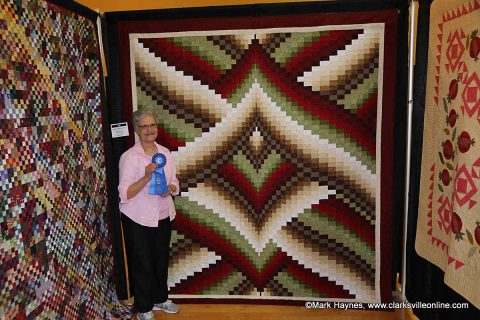 Valerie Dancer won 1st Place for Non-Traditional Bed Quilt with "Star Crossed".
For Art/Wall Quilt, the 1st place went to "My Dressform I Wish" by Denise Coulter.
Linda Bridges won 2nd place in Art Wall Quilts and 3rd place in Non-Traditional Bed Quilts.
"I thought winning today was great because these were just hanging on my wall and I just pulled them down," said Linda Bridges. "I did not do it win anything, but I'm happy I won. It always nice to win a ribbon."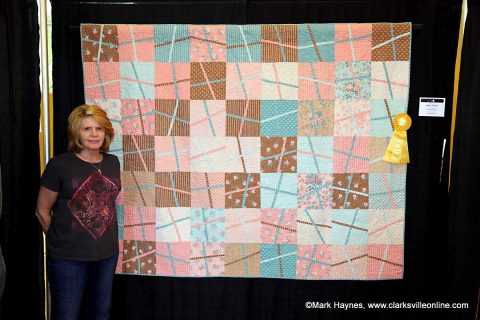 "Their all gorgeous. It's hard to decided which ones you like the best, Wanda Morrison said. "I know the judge had a difficult time making her choice."
The judge for this year's Quilts of the Cumberland as Dixie Webb.
"I think that the quilt show went well. We had a lot of beautiful quilts. I think the quilters enjoyed making the quilts and sharing them with the community. I thing everyone enjoyed coming in to view them." stated Morrison.
Quilts of the Cumberland would like to thank their sponsors, Quilt & Sew at Golden Threads, Happy Heart's Quilting & Fabric, Absolutely Fun Sewing, and Quilt Posse Quilt Guild.
2017 Quilts of the Cumberland Winners
Best of Show
"Christmas Cactus" – by Kathern Parker & Sandra Fusco, quilted by Kathern Parker
Traditional Bed Quilt
1st Place – "Lighting Strikes Bargello" – by Barbara Randall, The Wooden Needle, quilted by Barbara Randall
2nd Place – "Lavender Delight" – by Pattie Logan, quilted by Patti Logan
3rd Place – "Pretty In Pink" – by Linda Bridges, quilted by Linda Bridges
Non-Traditional Bed Quilt
1st Place – "Star Crossed" – by Valerie Dancer, Happy Hearts Nashville, quilted by Valerie Dancer
2nd Place – "Frances Firefly" – by Pattie Logan, quilted by Pattie Logan
3rd Place – "Kaleidoscope Wings" – by Veronica Conner, quilted by Veronica Conner
Art/Wall Quilt
1st Place – "My Dressform I Wish" – by Denise Coulter, quilted by Denise Coulter
2nd Place – "Just For Fun" – by Linda Bridges, quilted by Linda Bridges
3rd Place – "Metotius" – by Patti Logan, quilted by Pattie Logan
Photo Gallery