APSU Sports Information
Clarksville, TN – Junior second baseman Garrett Giovannelli finished with five hits and five RBI but Austin Peay State University's baseball team dropped a wild 21-17 contest to Western Kentucky, Tuesday night, at Raymond C. Hand Park.
The wild affair saw both teams score seven runs in the first inning.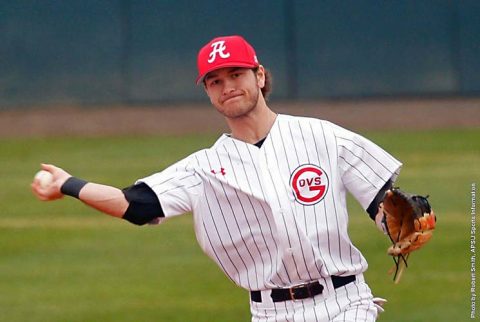 Western Kentucky (13-29) used three home runs to score its seven runs, with designated hitter Kaleb Duckworth hitting a grand slam followed by back-to-back home runs from shortstop Kevin Lambert and left fielder Wyatt Featherson.
Austin Peay (18-20) went a different tack in its half of the first inning. Giovannelli sparked the inning with his leadoff double and after a walk, the Govs got back-to-back singles, including third baseman Alex Robles' two-run single. APSU saw the next two batters retired, but then laced five consecutive singles, Giovannelli tying the game with his single through the right side.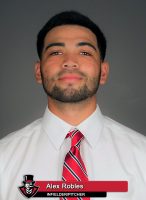 After WKU scored twice in the second, the Governors broke out for a five runs in its half of the second. Giovannelli played the biggest role with his first home run, a three-run shot to left center that gave the Govs a 12-9 lead.
Austin Peay would extend its lead to five runs, 16-11, with a four-run fourth inning. Giovannelli drove in the first run with a single, his fourth hit of the contest. Left fielder Malcom Tipler followed with a two-run triple into the right center gap then scored on a wild pitch to build the Govs largest lead.
However, that lead would not survive the Western Kentucky fifth inning. Second baseman Tyler Robertson's three-run home run leveled the score, 16-16.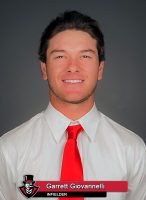 The teams traded runs in the sixth inning, but Western Kentucky broke the game open in the eighth. Right fielder Thomas Peter gave the Hilltoppers the lead for good with a two-run home run – WKU's eighth home run of the contest. Robertson would later add a two-run single, extending the lead to 21-17.
WKU reliever Jackson Sowell (1-1) – the eighth pitcher for the visitors – tossed three scoreless innings to secure the victory, striking out seven of the 13 batters he faced while allowing only three hits.
Peter, Lambert and Featherston each had two home runs as the Hilltoppers finished with eight home runs – the most hit by a Governors opponent. Robertson went 4-for-4 with five RBI to pace the offense.
Govs reliever Zach Neff (1-2), the seventh of nine APSU pitchers, suffered the loss after allowing three runs while recording one out in the eighth inning.
Giovannelli went 5-for-7 with five RBI, extending his hit streak to 10 games. He also became the 14th different Govs hitter to record a home run this season. Shortstop Kyle Wilson posted career bests in hits (4) and RBI (4) in six at-bats.
The Governors now prepare for a four-game road trip, beginning with a three-game Ohio Valley Conference series at UT Martin. That series is scheduled to begin with a 6:00pm, Friday contest.