Clarksville, TN – The Customs House Museum and Cultural Center is located in historic downtown Clarksville, Tennessee. Come explore an entire city block featuring large gallery spaces filled with fine art, science and history.
Some of the events in May at the Museum are: The Harmon and Harriet Kelley Collection of African American Art: Works on Paper, A Fine Note, Peggy Kretchmar Leland: Abstracted Surroundings, The Big Payback and Art & Lunch: Patrick Vincent.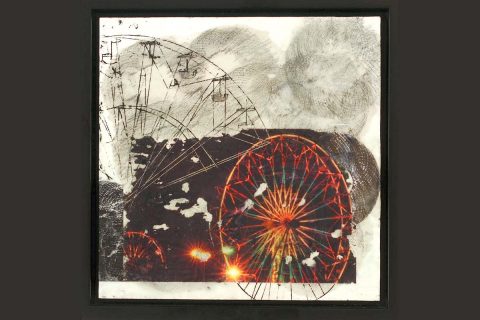 Exhibits
Harmon and Harriet Kelley Collection of African American Art: Works on Paper
May 9th – August 1st | Orgain, Bruner & Crouch Galleries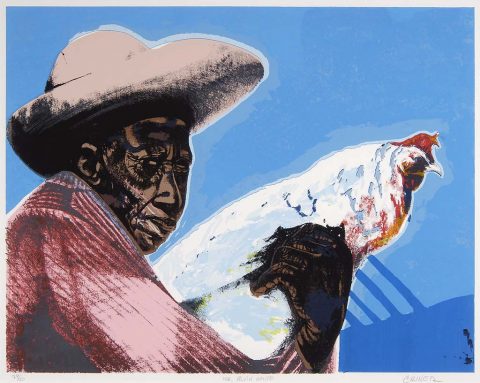 This exhibition is one of the most comprehensive traveling exhibitions ever organized featuring works on paper by African-American artists from the 19th, 20th, and 21st centuries.
The 70 works in the exhibition include drawings, etchings, lithographs, watercolors, pastels, acrylics, gouaches, linoleum cuts and color screenprints by such noted artists as Ron Adams, Benny Andrews, Romare Bearden, Aaron Douglas, Jacob Lawrence, Charles White, Elizabeth Catlett, John Biggers, Henry Ossawa Tanner, Eldizer Cortor, Margaret Burroughs, and many other outstanding artists.
This highly acclaimed exhibition has been featured in major museums stretching across America, and Clarksville is its only scheduled stop in a contiguous twelve-state region in our part of the country. The exhibition was organized by Landau Traveling Exhibitions, Los Angeles, CA.
A Fine Note
February 1st – May 28th | Jostens Gallery
This exhibit gives a brief look at the importance of music in Clarksville. Items from the Customs House Museum's permanent collection highlight the world of music, including instruments, sheet music, photographs, and other artifacts ranging from the 1820s until the 1970s. A majority of the objects featured have a close connection to Clarksville and span from an Aeolian harp to a Jimi Hendrix tape.
Peggy Kretchmar Leland: Abstracted Surroundings
April 4th – May 30th | Planters Bank Peg Harvill Gallery
Knoxville artist Peggy Kretchmar Leland uses hot wax to create abstract encaustic paintings, often incorporating elements of nature and architecture. Leland holds two masters degrees: one in educational administration and one in art education. She recently retired from a twenty year career teaching high school art.
Forward March
March 7th – July 30th | Kimbrough Gallery
This exhibit showcases maps, documents, dioramas, flags, and photos from several wars, featuring objects from the collection of Dr. John Olson.
Reading Appalachia: Voices from Children's Literature
March 23rd – August 20th | Memory Lane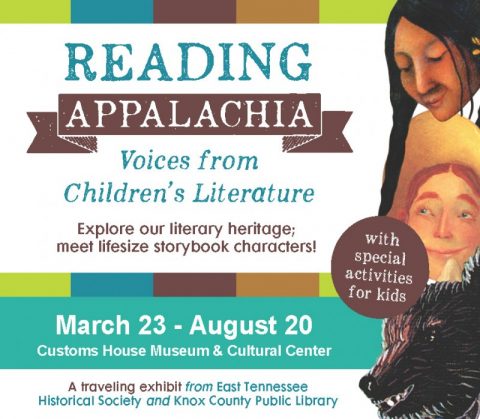 This groundbreaking exhibition of Appalachian children's literature examines seminal titles published since the 1800s. Come explore our region's literary heritage and see how children's literature tells the story of Appalachia. This is a traveling exhibit from East Tennessee Historical Society and Knox County Public Library.
Activities
The Big Payback
Wednesday, May 3rd
The Big Payback, hosted by The Community Foundation of Middle Tennessee, is a community-wide giving day that celebrates Middle Tennessee's spirit of generosity and supports the life-changing work of area nonprofits. Kicking off at midnight on Wednesday, May 3rd, the 24-hour online giving day helps organizations, like the Customs House Museum & Cultural Center, raise much-needed funds and bring awareness to pressing needs in our community.
Thanks to your donations during the big payback 2016, we are dedicating an area of Explorers' Gallery as a science space. This year, help us raise $2,500 to grow a tree themed puppet theater for more exciting creative play!
Visit our website on May 3rd for information on how to give: www.customshousemuseum.org/calendar/the-big-payback-2017
Art & Lunch: Patrick Vincent
Wednesday, May 17th, 12:15pm
Join Patrick Vincent, Assistant Professor of Printmaking at Austin Peay State University, for our Art & Lunch program. This program is in conjunction with the exhibit The Harmon and Harriet Kelley Collection of African American Art: Works on Paper. Admission to the event is free; guests are welcome to bring their lunch.
In the Family Art Studio: Collecting
Month of May
A collection of dolls and action figures will be featured in the Curiosity Cabinet. While you are in the Studio, make a yarn doll or clothespin action figure.
Family Free Saturday: Junior Collectors' Day
Come see what some of our 4th – 8th graders are collecting.
Saturday, May 13th, 10:00am – 12:00pm
Collecting: most of us did it as children; many of us still do. It's one of the primary functions of a museum. The proper care of a museum's collections is so important that we require specially trained people to take care of the artifacts and archival material. At the Customs House Museum & Cultural Center, that person is our Curator of Collections, Kali Mason.
It is because of people like the Kelleys that museums are able to provide an array of objects for the enjoyment of thousands of visitors. Such exhibitions provide an opportunity for expanding our knowledge and understanding of subjects we may have never even considered. But, perhaps even more importantly, they are often the inspiration for a young person's career choice or passion for learning.
If you have a 4th – 8th grade student who is interested in showing his or her collection on May 13, please give Curator of Education, Sue Lewis, a call.
Painting Rocks! In the Family Art Studio
Saturday, May 20th, 10:00am – 12:00pm and 2:00pm – 4:00pm
We'll be experimenting with painting on smooth rocks in this classic children's craft. Create a work of art, make it look like a hamburger, turn it into a scary monster, or adopt it as a pet. Stop by the Family Art Studio to pick out a rock and see what a little paint and a lot of imagination can do!

All activities are free with your museum membership. Non-members pay regular admission fees. For more information contact Ms. Sue at or 931.648.5780.
Closings
The Customs House Museum & Cultural Center will be closed Sunday, May 14th for Mother's Day and Monday, May 29th for Memorial Day.
About the Customs House Museum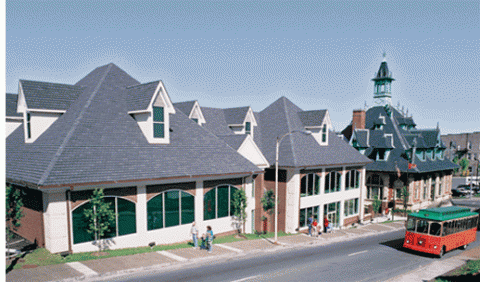 Located in the heart of historic downtown Clarksville, Tennessee, the Customs House Museum and Cultural Center is the State's second largest general museum. The original portion of the building was constructed in 1898 as a U.S. Post Office and Customs House for the flourishing tobacco trade. Incorporating a number of architectural styles, the original structure is one of the most photographed buildings in the region.
With over 35,000 square feet of the region's best hands-on activities and special events…people of all ages agree – the Customs House Museum is well worth the stop!
The Explorer's Gallery is packed with fun, learning and fantasy in Aunt Alice's Attic, McGregor's Market and kitchen, and of course – the Bubble Cave! Finally, get "all aboard" to see our fantastic model trains. Our volunteer engineers "ride the rails" every Sunday afternoon from 1:00pm to 4:00pm.
Regular museum hours are 10:00am to 5:00pm Tuesday through Saturday, and 1:00pm to 5:00pm on Sundays. Adult admission is $7.00, Senior Citizens and College ID $5.00, Ages 6 to 18 $3.00, and under six years and Museum members are free.
The Customs House Museum is located at 200 South Second Street. For more information, call 931.648.5780 or visit their website at www.customshousemuseum.org