Written by Mari-Alice Jasper
Fort Campbell Public Affairs Office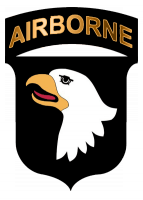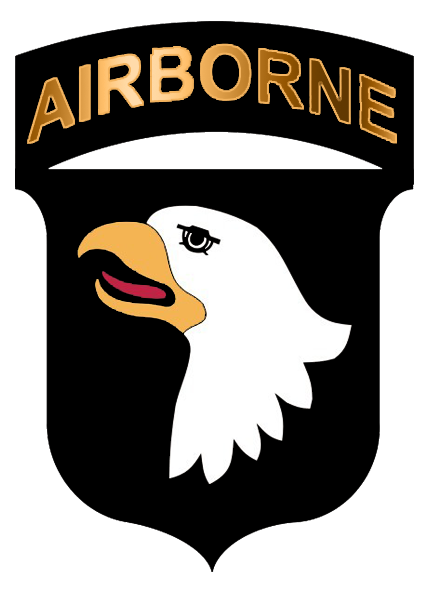 Fort Campbell, KY – No more than five-feet tall, dressed in slacks and a blouse, Frances Cutler Hahn, a Holocaust survivor, confidently approached the podium at the center of the Fort Campbell High School gym April 24th, 2017, to share her life story.
Cutler Hahn was a hidden Jewish child during World War II. In 1936 her parents Cyla and Shlomo immigrated to France from Poland in search of a better life. Two years later Frances was born in Paris. When she was 2-years-old, the Nazis invaded Paris.
One year later, Frances' parents put her in a children's home for protection. When that became unsafe she was moved to live with a Catholic Family on a farm. In 1942, her mother died in the Auschwitz concentration camp. Her father died from combat wounds four years later.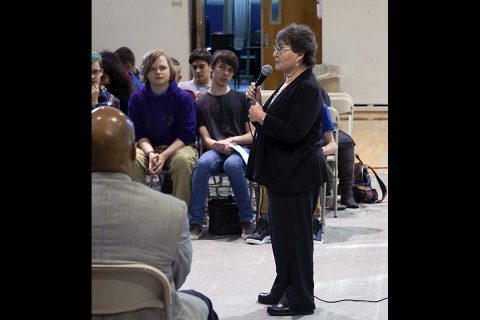 Two years after the war ended, Frances came to the United States as a refugee to live with her aunt and uncle in Philadelphia. Since then she has married twice and lived in New Jersey and Florida. She has since settled in Nashville.
Before the ceremony began, Kallie Kean, FCHS junior, spoke with Cutler Hahn, discussing her involvement with the school's Model United Nation's club. Kean also spoke at the event, reciting a poem, "I Wasn't There" near the end.
The crowd of rowdy teenagers fell silent as Cutler Hahn addressed them, a slide show of aged black and white photos displayed behind her.
During the lecture, Kean leaned forward, resting her head in her hands, listening earnestly as Cutler Hahn recounted her experience growing up under the constant threat of deportation and death.
"Her presentation was so inspiring and so personal," Kean said. "She spoke from such a personal point of view. I felt like I could gain a lot of experience just from listening to her speak."
Kean said her advanced placement U.S. history class recently finished studying World War II, so she was thrilled to learn that Cutler Hahn would be speaking at the school.
"[Our textbooks] did go into details, but I wish they would go into more detail about what the Holocaust actually was about," she said. "As for what our book covers, it's more just the military side and the United States' involvement. I would like to hear more about what the survivors had to endure, specifically about the tragedies they faced." Although the Holocaust is in the past, Kean said it is important to continue studying it, because this knowledge may prevent similar atrocities from happening in the future.
"This actually relates to modern history a lot," she said. "There are so many genocides in the world today that the news doesn't necessarily cover. It's so important in today's society to remember what people in the past have actually done, and have had to endure and suffer through."
As the lecture drew to a close, Cutler Hahn opened the floor to questions, ready to answer anything the students could think of. By the end, she had answered more than 10 questions from students, ranging from inquiries about her extended Family in the United States, her involvement with the Tennessee Holocaust Commission and what she thought the first time she saw the battle trenches that surrounded the Catholic family's farm.
The last question stumped her and she laughed.
"I honestly can't remember," she told the student. "I was so young."
After the ceremony, Cutler Hahn shook hands, gave hugs and took photos with as many students as possible. She also pulled out a pen and signed several students' programs from the event.
"I really enjoyed speaking to the [FCHS] students," she said. "I felt very welcomed. The students were very attentive and the questions were very thoughtful."
Cutler Hahn said public speaking is something she does in her retirement years because it has helped her to cope with her traumatic childhood.
"I had resolved a number of my issues before I came to Nashville, but speaking to groups and students about my story has made me much more comfortable with it," she said. "[Public] speaking can be a very healing experience for anyone."
Kesha Ladd, FCHS social studies teacher, said genocide prevention is something that starts at a young age, and continues to develop by teaching children to be kind and respectful of each other.
"Each child has to start helping others, being kind to one another and taking up for others when someone is being bullied. We have to be our brother's keeper," she said. "A child is never too young to be taught how to treat others properly, to love each other and to look out for one another."
As the child grows older, Ladd said teachers can then help them to understand how systematic the Holocaust was, how it happened, the atrocities that took place and the short and long-term effects.
"We have to inform our children," she said. "Kids cannot be kept in the dark and ignorant. We need to let them know what has happened in history so we don't repeat it."
Teaching these lessons may be difficult at times, but they need to be taught, Ladd said.
"It can be painful, but it is very necessary that we teach about the Holocaust," she said. "We are human beings. This is a daily thing – how we treat each other, how we care for each other, being good to each other – teaching my students these lessons is one of my goals as a teacher."