Nashville Sounds
Nashville, TN – Early offense, silky smooth defense, and efficient pitching proved to be a winning formula for the Nashville Sounds Friday night as they edged the Albuquerque Isotopes 3-1. The Sounds offense did all its damage in the opening two innings and Daniel Gossett and the bullpen shut down the Isotopes to snap a four game slide.
Gossett had his finest performance of the season en route to his first victory of the campaign. The 24-year-old notched his first quality start by scattering five hits across six innings while he rung up seven hitters. The six innings worked were a season-high for the right-hander.
«Read the rest of this article»
APSU Sports Information
South Bend, IN – Austin Peay State University's baseball team scored the game's first two runs but could not hold on in a 5-2 nonconference loss to Notre Dame, Friday night at Frank Eck Stadium.
Austin Peay (22-26) went to work early against Notre Dame starter Brad Ross, manufacturing runs in both the second and third innings to build an early 2-0 lead.
«Read the rest of this article»

Clarksville, TN – CDE Lightband has been named a Healthier Tennessee Workplace by the Tennessee Governor's Foundation for Health & Wellness, dedicated to enabling and encouraging Tennesseans to lead healthier lives.
«Read the rest of this article»
APSU Sports Information

Brentwood, TN – Austin Peay State University women's golf has been named the recipient of the Ohio Valley Conference Women's Golf Team Sportsmanship Award for the fourth time in program history.
After winning three straight from 2012-14, the Governors moved into a tie with Tennessee Tech for most OVC Sportsmanship honors in women's golf since the award's inception in 2006.
«Read the rest of this article»
2017-18 Chairman Announced

Clarksville, TN – The Clarksville Area Chamber of Commerce celebrated its 2016-17 year last evening with a dinner and gala at the Wilma Rudolph Event Center. After recognizing winners of several business awards, the Chamber also announced its 2017-18 Board of Directors Chairman.
Chamber Chairman Sidney Johnson and Membership Chairman Alicia Edwards presented the following awards during the evening.
«Read the rest of this article»
APSU Sports Information

Clarksville, TN – Shane Showalter, who has served as softball coach for the past two seasons, will not return in 2017-18. APSU Athletics Director Ryan Ivey announced Friday his contract would not be renewed.
"I want to thank Coach Showalter for his service to our softball program over the past five years. He has worked tirelessly to provide our student-athletes a quality experience, and for that we are thankful."
«Read the rest of this article»

Clarksville, TN – Tiffany Turner & Company will play at the Beachaven Winery concert series 'Jazz on the Lawn' on Saturday, May 13th, 2017.
The music starts at 6:30pm and goes until 9:30pm.
«Read the rest of this article»

Clarksville, TN – When Courtney Cousin walked across the stage to accept her Bachelor in Business Administration in business marketing from Austin Peay State University in early May, it was an affirmation of her work in the classroom.
One month earlier, Cousin's tireless work in the community was recognized as the APSU senior joined APSU biology instructor Colleen White in receiving the 2017 Tennessee Higher Education Commission Harold Love Outstanding Community Service Award.
«Read the rest of this article»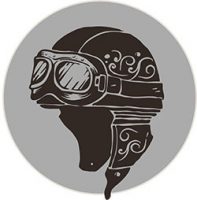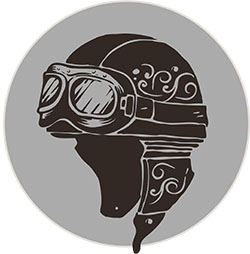 Clarksville, TN – The Tuckessee Harley Owner's Group, H.O.G, held their first annual Motorcycle Rodeo this past weekend and as they say, a good time was had by all.
The H.O.G chapter is for Harley Davidson owners who enjoy riding and fellowship with other riders. They support charitable causes in the community but more importantly, they promote riding their motorcycles and riding safe.
Held on May 6th at Appleton's Harley Davidson, the participants were asked to perform feats of balance and motorcycle skills as they competed.
«Read the rest of this article»

Clarksville, TN – According to Clarksville Police, a woman, Amanda Sparks, 29, of Clarksville, TN, out on bond for a April 26th, 2017 prostitution charge has been arrested and charged again for prostitution.
Clarksville Police Department's special operations unit has been targeting those offering sexual service in exchange for money using the website Backpage.com. Agents found an ad on May 10th, 2017 posted on Backpage.com in the Clarksville women seeking men section.
«Read the rest of this article»