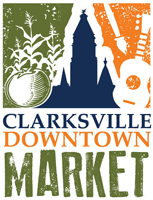 Clarksville, TN – When the 2017 Clarksville Downtown Market opens on Saturday, May 20th, 2017 approximately 80 vendors will be on hand to offer fresh produce, baked goods, local honey, milk, home décor, seasonal flowers and more.
Clarksville Downtown Market will be open from 8:00am to 1:00pm on Saturdays through October 14th on Public Square.
Opening Day of the Market also will feature entertainment by Hank Baker and Hui Hawaii O Tenesi Hawaiian Civic Club; activities for children provided by this year's Market sponsor, Season's Market and Bump & Rump; free health screenings, courtesy of Medical Direct Care; and market tote giveaways provided by Altra Federal Credit Union.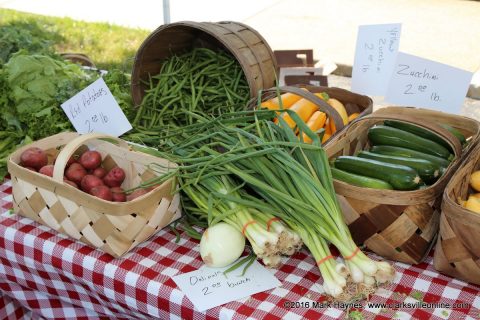 "We are thrilled to promote health and local eating by sponsoring the Clarksville Downtown Market for the second year," said Shani Simms, owner of Season's Market and Bump & Rump. "Please stop by our booth for free samples, we can't wait to meet you!"
New this year, the Clarksville Downtown Market will be accepting EBT. In addition, the Market will offer a double-up program called Fresh Savings, which helps shoppers who receive Supplemental Nutrition Assistance Program benefits stretch their SNAP dollars on fresh produce.
When shoppers spend up to $20.00 buying any SNAP eligible food with their EBT card, they receive the equivalent amount in Fresh Savings tokens to spend on fresh fruits and vegetables the same day or at future visits. Fresh Savings is a healthy-food incentive program supported by AARP Foundation, United States Department of Agriculture and co-sponsored by United Healthcare.
"The Clarksville Downtown Market is proud to make locally- grown, healthy foods accessible to everyone," Market Manager, Channel Lemon said.
Several ways are available to stay informed on what's "fresh" each Saturday at the Clarksville Downtown Market. You can "like" the Clarksville Downtown Market on Facebook or sign up for the Downtown Market e-newsletter by visiting clarksvilledowntownmarket.com
About the Clarksville Downtown Market
Clarksville Downtown Market is a weekly open-air market featuring local farmers and artisans who offer fresh produce, food items, and handcrafted products. The Market strives to provide an opportunity for customers to connect with local businesses, while enhancing quality of life in our community. Enjoy live music, meet our Market mascot, "Corny the Cob," and experience special events on select market days.
About the Clarksville Parks and Recreation Department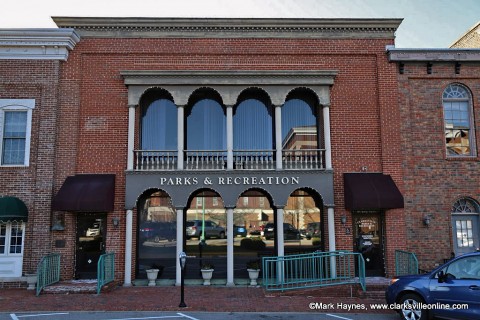 The mission of the Clarksville Parks and Recreation Department is to provide a variety of positive recreational experiences to enhance life values for individuals, families, and our diverse culture.
The Clarksville Parks and Recreation Department offers a wide variety of recreational facilities and activities for all ages, maintains more than 700 acres of parks and facilities, provides 22 park facilities that offer a variety of amenities, including playgrounds, picnic areas, walking trails and pavilions or picnic shelters and maintains three community centers with year-round programming for youth, adults and seniors, as well as four public swimming pools
The Clarksville Parks and Recreation Department is located at 102 Public Square, Clarksville.
To learn more call 931.645.7476.