Nashville Sounds
Fresno, CA – Fresno designated hitter A.J. Reed hit a two-run, walk-off homer in the bottom of the ninth inning to give the Grizzlies a stunning come-from-behind win over the Nashville Sounds at Chukchansi Park Wednesday afternoon.
Reed's game-winning blast came just moments after Nashville's Chris Parmelee looked like he was the game's hero. With the game even at 4-4 in the top of the ninth, Parmelee launched a two-out solo homer to give the Sounds a 5-4 lead.
Sounds reliever Simon Castro – who allowed a game-tying home run in the bottom of the eighth – went back to the mound for the ninth and issued a lead off walk to Preston Tucker. The free pass came back to haunt Castro as Reed launched a 2-1 pitch from the right-hander out to deep right field to give Fresno its first win of the four-game set.
«Read the rest of this article»
Austin Peay (24-27, 11-15 OVC) at Eastern Illinois (23-26, 11-16 OVC)
Thursday, May 18th, 2017 | Noon CT [Doubleheader]
Friday, May 19th, 21017 | 1:00pm CT
Charleston, IL | Coaches Stadium
Clarksville, TN – In need of a series victory, Austin Peay's baseball team closes out its regular-season schedule with a critical three-game Ohio Valley Conference series against Eastern Illinois, Thursday-Saturday, at Coaches Stadium.
«Read the rest of this article»

Clarksville, TN – For anyone who has gone to Chick-Fil-A in the last 5-6 years, you know Katie Hildreth. She is the young lady working at Chick-Fil-A who would always speak to you, smile, always very positive, and about as hard working of a person as you could ever meet.
Also, she has been volunteering one day a week at the hospital for the last 12 years. By now, a lot of you know that Katie was diagnosed with Stage 4 Lymphoma in March.
She has been undergoing treatment, but according to her mom, has still been maintaining her positive and upbeat attitude.
«Read the rest of this article»

Clarksville, TN – On Tuesday, May 16th, 2017, around 3:15pm, Clarksville Police Officer Seth Traughber responded to a suspicious activity call at Exxon Hi Road on Highway 76.
A man had been on the lot for about 45 minutes and was thought to be on drugs. When the officer arrived on scene, medics were already there and, after several attempts, were able to wake the man up. It was noted by medics, there were a couple of narcotic prescriptions on the front seat.
«Read the rest of this article»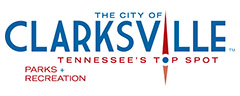 Clarksville, TN – Summer lifeguard positions are available with Clarksville Parks and Recreation at the City's four outdoor pools: Beachaven Pool, Bel-Aire Pool, Swan Lake Pool, and New Providence Pool.
Make this summer count! Earn $8.25 an hour, feel a sense of pride working in an important position, and make new friends amongst co-workers — all while making a difference in your community.
«Read the rest of this article»
Wednesday, May 17th, 2017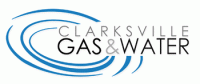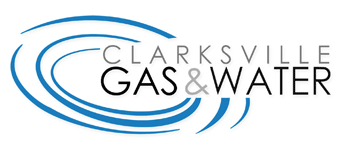 Clarksville, TN – Clarksville Gas and Water is repairing a water main leak on Highway 76 and Exit 11 causing a water outage and low water pressure for the Windermere Subdivision.
Windermere Drive, West Mor Drive, Winn Mor Drive, Wakefield Drive, Wimbledon Court and Weatherby Drive are included in the water outage.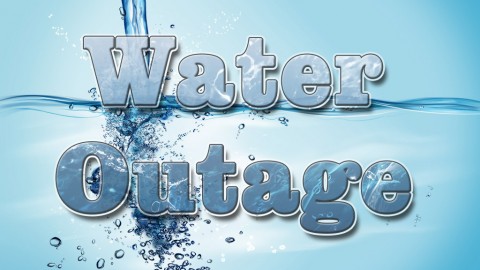 «Read the rest of this article»
Part of Bill Haslam's NextTennessee legislative agenda, #TNWeCanBe
Brownsville, TN – Before a meeting of the Governor's Rural Development Task Force at H&R Agri-Power, Tennessee Governor Bill Haslam held a ceremonial signing of the Tennessee Broadband Accessibility Act, the governor's legislation to increase broadband access to Tennessee's unserved citizens.
The Tennessee Broadband Accessibility Act permits Tennessee's private, nonprofit electric cooperatives to provide retail broadband service, and it provides $45 million over three years in grants and tax credits for service providers to assist in making broadband available to unserved homes and businesses.
«Read the rest of this article»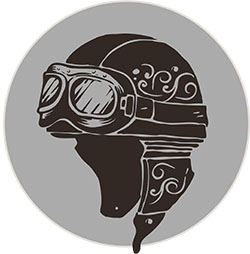 Crossville, TN – On a beautiful day in May, I joined several other bikers for a day trip to Crossville, Tennessee. We were going to visit the Military Memorial Museum.
And of course, ride the beautiful Cumberland Plateau.
In all of my years, I had never known that this museum existed, much less, that Tennessee was the home to four POW Camps during the war.
"Camp Crossville" along with Camp Forrest in Tullahoma, Camp Campbell in Clarksville, and Camp Tyson in Henry County is where German POW's were sent. There isn't much evidence of the other camps today, but in Crossville, what remains of the actual camp is now a 4-H camp. The Military Memorial Museum houses the memories of the war.
«Read the rest of this article»
NASA Headquarters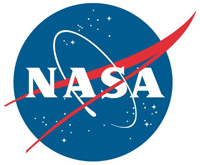 Washington, D.C. – Mastering the intricacies of controlling matter at the nanoscale level is part of a revolutionary quest to apply nanotechnology to benefit industrial processes. A key element of that technology is the use of carbon nanotubes.
Carbon nanotubes are small hollow tubes with diameters of 0.7 to 50 nanometers and lengths generally in the tens of microns. While ultra-small, carbon nanotubes offer big-time attributes.
For instance, materials can be manufactured that exhibit superior strength but are still extremely lightweight. Think in terms of 200 times the strength and five times the elasticity of steel. For good measure, add in that they offer highly-efficient electrical and thermal conductivity.
«Read the rest of this article»
Nashville Sounds
Fresno, CA – The power surge continued for the Nashville Sounds as they belted three home runs on the way to an 11-6 win over the Fresno Grizzlies at Chukchansi Park Tuesday night.
Nashville got homers from Matt Chapman, Matt Olson, and Jaycob Brugman in the blowout win. Brugman led the offensive charge with four of Nashville's 16 hits.
Chapman wasted little time getting the scoring started when he launched his sixth homer of the season off the scoreboard in the second inning. The solo smash was part of a two-run frame as Brugman later added a run-scoring base knock.
«Read the rest of this article»