Written by Leejay Lockhart
Fort Campbell Public Affairs Office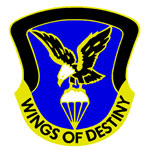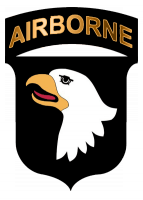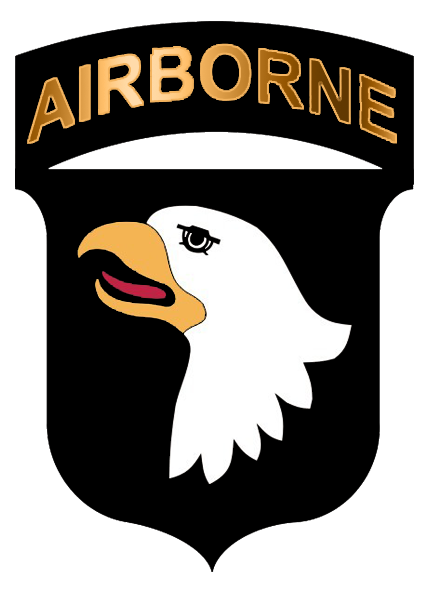 Fort Campbell, KY – Food service specialists assigned to E Company, 6th Battalion, 101st General Support Aviation Battalion, 101st Combat Aviation Brigade, 101st Airborne Division, competed May 11th, 2017, in the Army's Philip A. Connelly Program at the Corps level for field feeding.
After nearly two months of preparation, evaluators from the XVIII Airborne Corps inspected the unit's field feeding operation. The Soldier's performance will determine if the unit advances in the competition to the U.S. Army Forces Command level.
The Philip A. Connelly Program has seven objectives including measurably increasing units' readiness, recognizing Soldiers for excellence in serving food in both field environments and garrison settings, as well as training food service professionals on how to provide nutritious meals in their facilities.
After winning at the division level in March, while competing against Soldiers from 2nd Brigade Combat Team, the 101st CAB's team took the feedback and worked to improve their setup. This caused them to move to a larger site and improve on all aspects of their original efforts.
The new field feeding site had a containerized kitchen, sanitation center, water trailer, soakage pit, garbage pit, dining tent, fuel storage, administration tent, sleep tent, generator, rations area, latrines, hand washing stations, a guarded entry control point and a helicopter landing zone. To support the scenario, brigade aviation assets conducted a "fat cow" mission, where a CH-47 Chinook helicopter loaded with an 800-gallon fuel tank landed and refueled two UH-60 Black Hawk helicopters.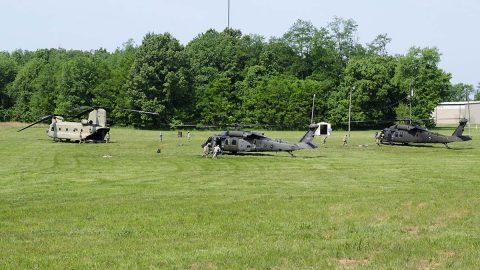 Each of the food service locations had camouflage netting providing both shade and concealment. Gravel walkways connected each area and sandbags provided cover. Still, Warrant Officer Andrew Welch, the brigade food adviser, said the competitors planned on continuing to improve the location if the team advanced in the competition.
"Our first site was in a different location and we were a little constricted with space and we really wanted to be as close to our regulatory guidance as possible. So out here, we have a more deliberate setup, something we took more time," Welch said. "We have [Army Techniques Publications] 4-41 and inside of it has our field feeding site setup. We print it out and look at a piece of land and how are we going to make this work."
The team used aerial surveys to find the right piece of land for the second location and then imposed the diagram from ATP 4-41 over it to ensure everything directly conforms to the standard layout.
In the division-level scenario, Welch and his team of 12 Soldiers and noncommissioned officers, had nine days to prepare and what he outlined in the scenario did not quite match what the team had actually created. By taking that feedback from the division evaluators, Welch improved his scenario. He then created an operation order for the new scenario and through the hard work of the team transformed Training Area 40 into something that resembles part of a forward operating base.
Sergeant 1st Class Rodney Hughes, a food service specialist and the team's NCOIC, said it had taken 22 days for the Soldiers to create the setup for the scenario. It took planning to ensure an adequate amount of space between each station. Additionally, the team had other considerations like the amount of shade when choosing where to position everything.
"What you do is you come out look at the field site, you survey the field site," Hughes said. "You do your range walk and then you decide."
Because the evaluators had a detailed checklist, the competitors could not deviate from any of the standard operating procedures without receiving deductions on their evaluation. The two warrant officers from Fort Bragg, North Carolina, graded the team's effort on everything from food handling to servers' attitudes to use of appropriate recipes.
Both Hughes and Welch said making sure Soldiers have healthy food that can fuel them as they accomplish their missions is what food service is all about.
"The ultimate goal of Army food service is to provide a nutritious meal for the Soldiers to be able to go perform their task out in a field environment," Welch said. "So here we have to make sure we're giving the proper amount of food. We have to make sure our food is prepared properly to retain those nutrients so these Soldiers are getting what they are supposed to be getting, when they come through the chow line … and making sure we're providing the best meal possible."
Hughes said the team provided healthy choices like turkey, collard greens and meal enhancements including bananas, watermelon, apples, oranges and juices with every meal. The cooks prepare frozen utilized group rations or UGR-As. The food and drinks can replenish Soldiers' electrolytes and keep them performing at a high level throughout the day.
The cooks also prepared other dishes including fried chicken and ribs with an apple sticky sauce for lunch. As soon as they finished serving breakfast the food service specialists started preparing for lunch.
The heat coming from the burners where huge pans filled with collard greens and potatoes au gratin simmered and the ovens baking various dishes pushed the temperatures in the tent well above the ambient temperature, but the cooks continued working hard. They followed the recipes and hurried to turn frozen rations into a meal, while the evaluators observed them closely. The cooks looked focused but amiable as they strived to advance to the next level of the competition.
In addition to cooking the team also had to ensure their site resembled a working FOB, which required the team had to be aware of the tactical situation and design the field feeding setup considering possible threats.
"When we feed the Soldiers everything is tactical," Hughes said. "Everything is 5 meters apart. Believe it or not we fed over 70 Soldiers today and we only have seen maybe 20 at a time, and they are doing 360 security around our FOB right now. We're moving Soldiers in and out and it only takes a matter of a minute or two to get them into the dining tent."
For Soldiers deployed in combat zones, dining facilities can be targets of both indirect fire attacks by mortars or rockets or by suicide attacks. So, speed and efficiency in food service are both factors that enhance force protection.
"Some improvements we made were we added the walkways and the sandbags and the gravel and we implemented showing that we can have contract support as well when we come in here in a notional austere environment," Welch said. "We showed that progression and buildup from day one to day 181 … when you look around you can almost believe that we've been here from almost six months."
Sergeant Kenneth Lakins, a food service specialist with E Co., 6-101st GSAB, said as shift leader he was responsible for implementing all of the orders that came down from Hughes and making sure the mission goes as planned.
"This is the standard," Lakins said. "This is what it is supposed to look like every time you go to the field."
As the Soldiers set up their areas in preparation for the competition, coordinating the equipment was one of the challenges the team faced and overcame.
"Pretty much we just brought everything out in trucks. Multiple trips and from there we started setting up each section day-by-day," Lakins said. "The movement piece is always a tough one. Just because there is a lot that goes into that, but its attention to detail, [because] it's the small things that will get you."
Once on site, it took an enormous effort to create a site that matched the scenario Welch briefed to the evaluators.
"We have over 2,000 sandbags here," Welch said. "We have over 100 tons of sand. We have 50 tons of gravel. We've got a GP large, a GP medium and a GP small. We've got a [containerized kitchen]. I mean this is thousands of man hours collectively into one area to make it look like this."
Hughes said the setup allowed Soldiers to smoothly flow through the area as they were eating and meet the standards for field feeding methods. To implement the setup and feed Soldiers required the team to put in 14-hour days, staring work early and finishing late.
Although the work is hard, the mission of food service specialists can positively influence other Soldiers.
Sergeant Walter Crosby, a fueler assigned to E Co., 6-101st GSAB, who was part of the fat cow mission was pleased with the setup and the quality of food the team provided to him and the other Soldiers completing the mission.
"I enjoyed the fact that we had a hot meal after we were done setting up for the fat cow mission," Crosby said. "As I was leaving out of the [containerized kitchen] I was wondering where I was going to eat at, but they had signs up. They had shade. It was great. They had a TV, they had fruits and a lot of good stuff."
Crosby had only found out about his part in the mission a week prior to accomplishing it. He had worked hard with his team to complete rehearsals and make the necessary coordination to ensure the success of the refueling mission. Receiving a great meal in the field was just an added benefit that Crosby and his team appreciated.
"It's even better than [the Joint Readiness Training Center] if you ask me," Crosby said.
Hughes said lifting Soldiers' spirits is part of what makes a good Army food service team.
"Food service is a cornerstone in morale and if we provide a good meal – nutritious, good sense of humor coming through the line, talking to the Soldiers, asking them about their day – that hospitality can turn a Soldier's day from a bad day to a good day," Hughes said. "I think the training we do out here in the Philip A. Connelly, I think it does help the Soldiers and enables them to do the job. Because overall field feeding is what you're doing."
It has also been a great learning opportunity for young Soldiers. Pfc. Richardo Hunter, another food service specialist assigned to E Co, 6-101st GSAB, has had the opportunity to get hands-on with the field sanitation aspect of the mission.
For Hunter part of his job is washing dishes, using a three-sink station that prevents the spread of illness causing bacteria. He does this by using water that starts at temperatures of 110-120 degrees in the wash sink and goes up to 171 degrees or hotter in the sanitation sink. He has used equipment including burners that give off carbon monoxide and must be carefully monitored. Hunter must ensure there is proper ventilation in the tent and make sure each area has a fire escape plan and fire safety equipment. He keeps the electric wires out of the way and away from the water used in the sanitation tent and ensure the hand washing sinks have hot water in them.
Hunter said his job is important because it protects Soldiers from germs and gives them peace of mind as they are eating.
"I heard about it and I volunteered," Hunter said. "I enjoy coming out here and helping anyway I can and learning. The best part is learning because it is a lot of information, but I love my job. When I first got here it was all fast, but now it's starting to slow down for me as I learn."
Welch said the Philip A. Connelly Program gives Soldiers an unsurpassed training opportunity. He credits leadership and commanders at every level in the 101st CAB from the company commander to the brigade commander for enabling the event and providing the support the Soldiers have needed.
"This is a once in a lifetime opportunity to be able to take this time away from our garrison dining facility, come to the field and take that regulation, look at it and build it," Welch said. "The training value that they got in the last two months might be some of the best training they ever get in their career. In order for them to grow as junior Soldiers into future leaders, this is the ultimate foundation for them to build off of."