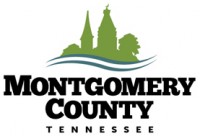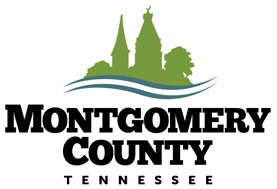 Montgomery County, TN – Montgomery County Government is proud to announce Michelle Newell will serve as the communications director and public information officer for Montgomery County Government beginning June 5th, 2017.
Newell holds a B.S. in Corporate Communications from Austin Peay State University. She currently serves as the program director for the Clarksville-Montgomery County Green Certification Program.
Previously, she worked as the assistant communications director for the Clarksville-Montgomery County School System and worked as an account manager at Bibb, Lott & Fryer Marketing prior to her position with CMCSS. Newell is also an Army Veteran.

Newell has called Clarksville Montgomery County home for 25 years.
"I'm honored to serve the employees of Montgomery County Government and the citizens of Montgomery County in this new capacity. Serving the County and City as the Green Certification Program Manager through Bi-County Solid Waste Management has been a privilege. It gave me the unique opportunity to work with many different and wonderful people throughout the community," Newell stated.
"I anticipate the next program manager and the exceptional Steering Committee Members will continue making important strides forward. I will promote their work in any way that I can," said Newell. "Serving as the County's PIO will be another way to support the work that helps our County reach its potential."
"Because of her commitment to this community, along with her work and volunteer experience, we believe Michelle will serve Montgomery County well," stated Montgomery County Mayor Jim Durrett.
The Montgomery County Communications Department is responsible for the distribution of information to the citizens of Montgomery County regarding County Government services and activities. This includes the use of web interaction with media outlets and public speaking engagements.
This department serves as the liaison between county departments and the public as well as the media. It is responsible for the promotion and coordination of county events and public activities sponsored by the county, while also serving as liaison for the county in public activities.
You can find out more about Montgomery County Government at www.mcgtn.org
Sections
News
Topics
APSU, Austin Peay State University, BLF Marketing, Clarksville Montgomery County Green Certification Program, Clarksville Montgomery County School System, CMCSS, Michelle Newell, Montgomery County, Montgomery County Government, Montgomery County Mayor, U.S. Army, Veteran