Nashville Baseball
Des Moines, IA – With the Nashville Sounds down a run and down to their final out with the bases fully loaded, Franklin Barreto stepped up to the plate. The A's top prospect ambushed a 1-0 pitch and sent it beyond the fence in left center field to give the Sounds the 5-2 win over the Iowa Cubs.
Michael Brady was spectacular for the Sounds aside from two batters in the third inning and it almost cost him and the ball club. The Iowa Cubs could only muster a pair of base runners against Brady but both came around to score.
«Read the rest of this article»

Nashville, TN – The Tennessee Wildlife Resources Agency is reporting that there were no boating-related fatalities over the 2017 Memorial Day holiday weekend.
It marks the third consecutive year without a boating fatality over the weekend. There have been seven boating-related fatalities so far in 2017.
During the period from May 26th-29th, 2017 there was one injury accident and five property damage incidents.
«Read the rest of this article»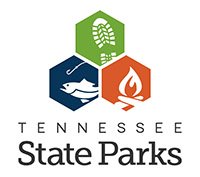 Adams, TN – Port Royal State Historic Park will National Trails Day with a half mile hike on our River Bottom Trail on Saturday, June 3rd, 2017.
We will be walking on a section of the Trail of Tears National Historic Trail and will talk about the events that led up to this unfortunate part of our history.
This event is free.
Everyone is to meet at the River Bottom trail head (opposite side of the river from the canoe launch and picnic area) at 3:30pm and the hike is expected to last until 4:30pm.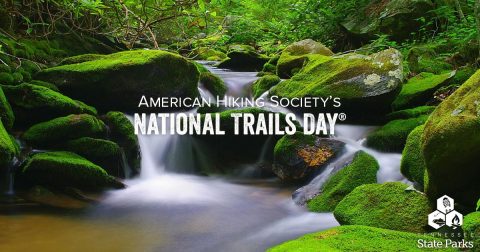 «Read the rest of this article»

Clarksville, TN – On Thursday, June 1st, 2017, seven new officers were welcomed to the Clarksville Police Department family.
They are Shavell Lucas, Robert Conery, Michael Hickmon, Thomas Harrison, Alyssa Wade, Nicholas Dejesus and ?Carl Jackson II.
Clarksville Mayor Kim McMillan administered the oath to the new hires at One Public Square.

There were family and friends in attendance for this special occasion.
«Read the rest of this article»
Street event near Clarksville City Hall set for Saturday, June 3rd
Clarksville, TN – The City of Clarksville announced plans for an even bigger and better Predators Viewing Party for Saturday's Game 3 of the Stanley Cup Finals.
After more than 800 fans turned out for a successful Game 2 party Wednesday night, the City announced Thursday it will add more space for seating, more vendors and more screens for Saturday's viewing party.
«Read the rest of this article»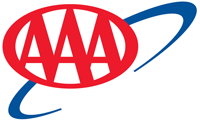 Knoxville, TN – New teen drivers, ages 16-17, are three times as likely as adults to be involved in a deadly crash, according to new research from the AAA Foundation for Traffic Safety.
This alarming finding comes as the "100 Deadliest Days" begin, the period between Memorial Day and Labor Day when the average number of deadly teen driver crashes climbs 15 percent compared to the rest of the year.
«Read the rest of this article»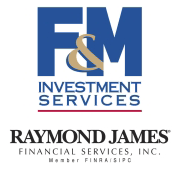 Clarksville, TN – If the prospect of a pleasant retirement in an exotic locale appeals to you, you're in luck because the options for retiring abroad are expanding. The numbers of expat English-speaking communities are growing in countries that offer safety, low taxes, attractive residency options and excellent healthcare facilities.
Life in a foreign land is not for everyone, of course. There is almost certain to be an element of culture shock. However, the attractions of an adventurous lifestyle tip the scales for many retirees. Retirement experts caution against making hasty decisions to move abroad.
«Read the rest of this article»
Clarksville, TN – On Saturday, June 3rd, 2017, Dunbar Cave State Park will celebrate National Trails Day with a one mile hike on our Short Loop Trail. This is a moderate hike so wear good walking shoes and bring water.
The hike will start at 1:30pm and last until around 2:30pm. Everyone is to meet outside at the Visitor Center.
This event is free.
«Read the rest of this article»
"Appetite For Art" Raises $12,500 for FUEL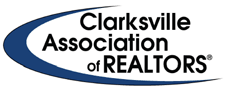 Clarksville, TN – The Clarksville Association of Realtors® (CAR) hosted their 10th annual FUEL fundraiser, on Saturday, May 6th, 2017. The theme for this year's event was "Appetite for Art."
"Appetite for Art" was a farm to table dinner at the Budweiser Family Barn in Cedar Hill, Tennessee that included food from local farmers and vendors, and featured a live and silent auction of artwork from Montgomery County students.
«Read the rest of this article»
American Heart Association Rapid Access Journal Report
Dallas, TX – Long-term anabolic-androgenic steroid use may reduce the heart's ability to pump blood throughout the body, according to new research in the American Heart Association's journal Circulation.
In addition, long-term anabolic-androgenic steroid use damages the heart muscle's ability to relax and may cause atherosclerotic coronary artery disease.
Anabolic-androgenic steroids mimic naturally occurring testosterone, a muscle-building hormone that promotes male sexual characteristics.
«Read the rest of this article»