APSU Sports Information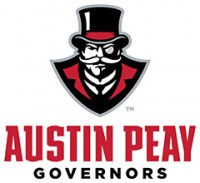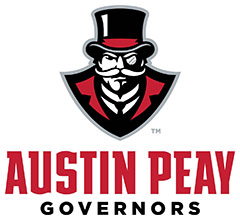 Brentwood, TN – For a second straight year, Austin Peay State University received one of the Ohio Valley Conference's Digital Network Overall Awards of Excellence, presented, Thursday, as part of the OVC Digital Network Program of Excellence.
The university was recognized with three of the program's seven awards for the 2016-17 academic year. In addition to winning the Overall Award of Excellence by a Campus Production, the university earned awards for Clarity of Production and Professionalism in Announcing.
«Read the rest of this article»
Monday forecast prompts move to events center
Clarksville, TN – The City of Clarksville on Monday will continue its series of Nashville Predators Stanley Cup Finals viewing parties at a new location, the Wilma Rudolph Events Center in Liberty Park.
The threat of rain Monday evening prompted the change to an indoor venue. Still, the success of big parties on Wednesday and Saturday on Strawberry Alley near City Hall shows that Clarksville wants to gather and cheer on the Predators' quest for a championship season.
«Read the rest of this article»
Nashville Sounds
Des Moines, IA – The Nashville Sounds blanked the Iowa Cubs 6-0 Sunday afternoon to clinch the four-game set. Paul Blackburn had his sinker ball working all afternoon for the Sounds en route to seven shutout innings.
Blackburn kept the ball down all afternoon long as he induced 15 compared to two fly outs to go along with four punch outs en route to seven shutout innings. He was highly efficient as well, needing just 83 to get through said seven innings.
The right-hander sat down 14 straight I-Cubs from the third to the seventh. The streak was broken when Jaimer Candelario blooped a single into shallow center field with one out in the bottom of the seventh inning. Blackburn surrendered just a pair of singles in his outing.
«Read the rest of this article»

Clarksville, TN – On Sunday, June 4th, 2017, at approximately 12:02am, Clarksville Police Officers responded to a vehicle accident involving a fatality in the area of Franklin Street near University Avenue.
Arriving officers located an adult male, deceased at the scene, who was driving a Suzuki SUV and an adult female, with injuries, inside of a Ford Fusion. She was transported by Air Evac in critical condition to Vanderbilt University Medical Center.
«Read the rest of this article»
Written by Tech. Sgt. Joseph Harwood
Combined Joint Task Force – Horn of Africa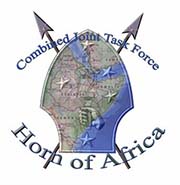 Mogadishu, Somalia – On May 24th, 2017, nearly 60 Somali National Army (SNA) soldiers from a Danab battalion graduated from a U.S.-led logistics training course offered at Mogadishu, Somalia.
This historic graduation, the first of three to be offered this year by U.S. Africa Command, was carried out by a small team of fewer than 20 total U.S. trainers and security personnel from the 101st Airborne Division out of Fort Campbell, KY.
Particularly in an area where only six years ago Al-Shabaab was a dominant group, good security is necessary for any activity there.
«Read the rest of this article»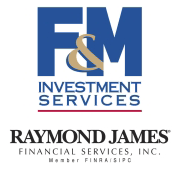 Clarksville, TN – For many, tapping into your retirement principal causes some anxiety.
Whether you're months or years from retirement, work with your advisor to develop a withdrawal strategy that gives you confidence that your money will last as long as your retirement does.
Fortunately, there are flexible strategies that can be used alone or in combination. With each of these strategies, it's a good idea to start with a conservative withdrawal rate and increase it as your portfolio grows.
«Read the rest of this article»
Clarksville, TN – The Clarksville Street Department will be doing storm debris pick up until June 12th, 2017.
The Clarksville Street Department will pick up your recent Storm Debris if it is less than 3 feet long and stacked at the curb.
«Read the rest of this article»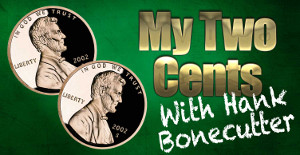 Nashville, TN – The Nashville Predators returned home needing to win game 3 of the Stanley Cup Finals, and win they did. The 5-1 beat down of the Penguins gets the Predators back into this contest headed to game 4.
Once the NBC networks got over their infatuation with the CATFISH, it was time to focus on the task at hand.
Rumors that Pekke Rinne was not going to start game three in goal circulated throughout the afternoon and it was minutes before puck drop when we learned that he indeed WOULD be in goal.
«Read the rest of this article»
Written by Andrew Good
NASA's Jet Propulsion Laboratory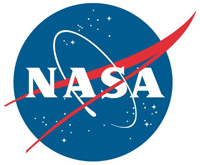 Pasadena, CA – Ocean currents and winds form an endless feedback loop: winds blow over the ocean's surface, creating currents there. At the same time, the hot or cold water in these currents influences the wind's speed.
This delicate dance is crucial to understanding Earth's changing climate. Gathering data on this interaction can also help people track oil spills, plan shipping routes and understand ocean productivity in relation to fisheries.
Instruments already exist that measure ocean currents, and others that measure wind, such as NASA's QuickScat and RapidScat. But a new, airborne radar instrument developed by NASA's Jet Propulsion Laboratory in Pasadena, California, is able to measure both.
«Read the rest of this article»