Washington, D.C. – American Heart Association CEO Nancy Brown and co-author of the study "Knowledge, Attitudes, and Beliefs Regarding Cardiovascular Disease in Women" published today in the Journal of the American College of Cardiology, issued the following comments:
"Cardiovascular diseases cause 1 in 3 deaths among women each year – more than all cancers combined. That's why the American Heart Association first brought this critical issue to light through the creation of the Go Red For Women™ movement in 2004."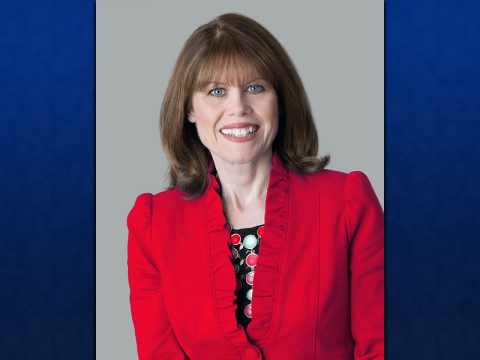 "Since then, we've reached millions of women and healthcare professionals through our groundbreaking education and awareness campaign. Yet, as this study and our own surveys show, awareness of heart disease as a women's number 1 killer is still needed among women and physicians.
While heart disease-related deaths in women have declined and knowledge of risk has risen, the change is not happening quickly enough.
The Association's work led to the first guidelines about women and cardiovascular disease for medical professionals. In 2004, the AHA in collaboration with other organizations, expanded its focus on female-specific clinical recommendations and sponsored the Evidence-Based Guidelines for the Prevention of Cardiovascular Disease in Women, These Guidelines were updated in 2007 and the latest update was released in 2011. In addition, women-specific Stroke Guidelines were published in 2014.
February 2006 the American Heart Association collaborated with like-minded organizations to introduce the HEART for Women Act in both the House and Senate. To show citizen support for the legislation, the American Heart Association asked women to sign red dress paper dolls, which were collected and delivered to Capitol Hill. We collected enough paper dolls to wrap around the Capitol 6 times! This campaign helped build the momentum that ultimately led to Congress taking the following actions.
In 2010, the AHA supported a provision, which is now law, that prohibits insurance companies from charging women higher premiums than men for the exact same individual health insurance coverage.
A key provision of the HEART for Women Act, which requires the FDA to report on the extent to which clinical trial results are reported by gender, was passed by Congress in 2012 and has now been implemented by the FDA.
The AHA successfully advocated for an increase in funding for the Centers for Disease Control and Prevention's WISEWOMAN heart disease and stroke screening program for low-income women. As a result, six additional states have been able to start WISEWOMAN programs, bringing the total number of states with a program up to 20.
However, there is still much to be done. Too many doctors are failing their female patients by not following these science-based guidelines. The medical community must take action with added urgency. Women, especially those who are younger or ethnic minorities, are often assigned a lower cardiovascular risk assessment than males with similar risks and are less likely to receive preventative care from their doctors. This is unacceptable.
It's important for women to take action to protect their heart health as well. While we know cardiovascular diseases kills about one woman every 80 seconds, we also know about 80 percent of cardiovascular diseases may be prevented with education and action.
The most important personal action: know your numbers. Knowing the most critical numbers for your heart health including blood pressure, cholesterol, blood sugar, and body mass index (BMI) could save your life.
The American Heart Association, the world's leading voluntary health organization devoted to fighting cardiovascular disease and stroke, remains committed to leading the fight to end heart disease in women, in the US and around the globe.
We are steadfast in our pledge to work harder, speak louder, and advocate stronger for all women and the people who love and care for them."
Additional Resources:
Please see links to Go Red For Women tools and resources below. I've include a link to GRFW's GoRedGetFit Facebook page as well. We encourage women to join the conversation with these inspirational and motivating members.
About the American Heart Association
The American Heart Association is devoted to saving people from heart disease and stroke – the two leading causes of death in the world. We team with millions of volunteers to fund innovative research, fight for stronger public health policies, and provide lifesaving tools and information to prevent and treat these diseases. The Dallas-based association is the nation's oldest and largest voluntary organization dedicated to fighting heart disease and stroke.
To learn more or to get involved, call 1.800.AHA.USA1, visit heart.org or call any of our offices around the country. Follow us on Facebook and Twitter.