Clarksville, TN – The Clarksville Police Department is hoping to help minimize delays and improve safety for all of those attending the July 3rd, 2017 City Independence Day Event at Liberty Park by informing the public about some traffic considerations.
Clarksville Police Officers will be at all major intersections on Riverside Drive and in the vicinity of Liberty Park prior to and after completion of the event to provide traffic control. Pay attention to the officers, follow directions, and be prepared to stop.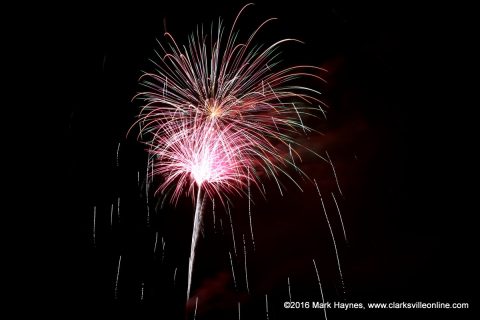 Pedestrians walking to/from the park are encouraged to cross only at intersections where officers are located.
Liberty Park will open at 5:00pm. Parking inside of the park is available for vehicles with handicap license plates and placards, until all parking spots are exhausted.
Boats with trailers will be allowed to access the boat ramp parking area until 4:00pm or until the parking lot has been filled. No boats will be allowed to exit the parking area from 8:00pm until the park is empty. Additionally, Zinc Plant Road and the Zinc Plant Bridge will be closed to traffic from 9:15pm to 10:00pm for the fireworks show.
Marina Users must have approved vehicle tags or temporary passes.
At the completion of the event, the main priority will be to keep vehicle and bus traffic flowing out of Liberty Park onto the main thoroughfares of Riverside Drive and 48/13. Side streets will be merged into the main thoroughfares when traffic flow allows.
Expect heavy traffic in the area of Liberty Park. Last year, it took approximately 1 1/2 hours for traffic flow to normalize at the completion of the event.
Please be patient, traffic will be routed as quickly as the capacity of the roadways will allow.