Clarksville, TN – Ward 2 City Councilman Deanna McLaughlin will hold her monthly town hall meeting on Wednesday, July 5th, 2017 from 5:30pm to 6:30pm at the Clarksville Police Department's District One Precinct which is located at 211 Cunningham Lane.
«Read the rest of this article»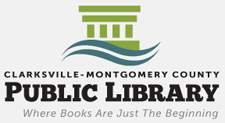 Montgomery County, TN – The Clarksville-Montgomery County Public Library will be holding a Basic Computer Skills and Facebook Class every Friday from 3:30pm until 5:30pm.
Want to begin using a computer? If you need an in-person guide who can show you the basics of using a computer than this is the class for you.
«Read the rest of this article»
Nashville Sounds
Nashville, TN – Nashville Sounds infielder Renato Nuñez and right-handed pitchers Paul Blackburn and Chris Smith have been named to the Pacific Coast League All-Star Team as announced by the league today.
The 2017 Triple-A All-Star Game is scheduled for Wednesday, July 12th, 2017 at 8:00pm CST. The Pacific Coast League All-Stars take on the International League All-Stars at Cheney Stadium in Tacoma, Washington. The game will be carried live on ALT 97.5 FM and televised on MLB Network.
«Read the rest of this article»
Lane configuration between Tenth Street and Pageant Lane won't change
Clarksville, TN – The long-awaited Tennessee Department of Transportation project to repave a stretch of Madison Street/U.S. 41A in Clarksville is scheduled to begin August 1st, 2017 and be completed by October 31st, 2017, TDOT announced Wednesday.
The project will resurface 4.4 miles of the key Clarksville thoroughfare from Richview Road to University Avenue.
«Read the rest of this article»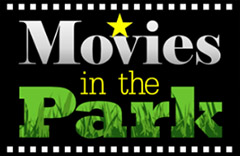 Clarksville, TN – Clarksville Parks and Recreation's Movies in the Park, the City's free, outdoor movie series — continues on Saturday, July 8th, 2017 with the showing of "The Lego Batman Movie" at McGregor Park's North Extension, 640 North Riverside Drive (behind O'Charleys).
Pre-show activities, coordinated by the Clarksville Parks and Recreation Department, will begin at 6:00pm.
«Read the rest of this article»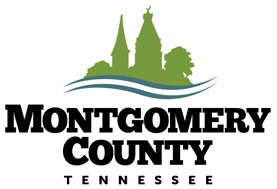 Montgomery County, TN – Montgomery County Government Offices will be closed and court proceedings have been cancelled on August 21st, 2017.
The closure is due to the total solar eclipse and the anticipated influx of people in and around Montgomery County and surrounding areas. Montgomery County is expected to welcome 50,000 to 100,000 visitors or more because of the solar eclipse.
«Read the rest of this article»
Visitor Spending Expected to Total $2.5 Million

Clarksville, TN – Clarksville-Montgomery County is poised to welcome nearly 3,000 guests next week for two divisions of the Amateur Athletic Union's Boy's 10-and-Under National Basketball Championships.
Since 1999, the city has hosted dozens of regional and national AAU basketball events. This year, 53 teams from 16 states including Utah, New York, Texas, New Jersey, Michigan, Maryland, Louisiana, Indiana and most states bordering Tennessee, will make their way to Clarksville for championship play.
«Read the rest of this article»
American Heart Association Rapid Access Journal
Dallas, TX – The number of people hospitalized for heart failure in the United States declined about 30 percent between 2002 and 2013, but large disparities between blacks vs. whites and men vs. women remain, according to new research in Circulation: Cardiovascular Quality and Outcomes, an American Heart Association journal.
«Read the rest of this article»
Written by Andrew Good
NASA's Jet Propulsion Laboratory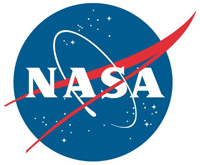 Pasadena, CA – Wherever you find people, you also find bacteria and other microorganisms. The International Space Station is no exception.
That generally is not a problem. For one thing, the space station is kept cleaner than many environments on Earth. Routine cleaning activities are included on astronaut task schedules.
Cargo sent to the station, and the vehicles that carry it, undergo a rigorous cleaning process and monitoring for microorganisms before launch. Crew members assigned to the space station spend 10 days in pre-flight quarantine.
«Read the rest of this article»