Written by Stephanie Smothermon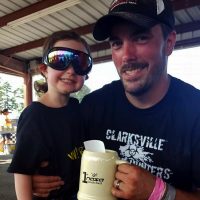 Clarksville, TN – During the week, you may see local attorney Eric Yow in the courthouse downtown, but on the weekend he is probably racing for the win in his Corvette Z06. Yow is fast – really fast – holding track records at the National Corvette Museum Motorsports Park as well as Memphis International Raceway. Thus far, in 2017, he is undefeated and has his eyes set on a National Championship this October!
Yow just returned from a win at Road Atlanta in Braselton, Georgia, where he competed for the fastest lap time in Time Trials with the National Auto Sport Association. In a class loaded with several talented and more experienced drivers, Yow plowed ahead to set the fastest time for his class (TT2) and ultimately two wins, on Saturday and Sunday, June 17th and 18th.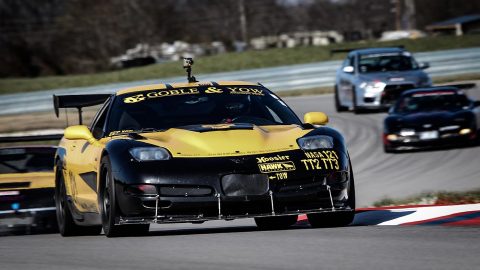 His victory was not without difficulty, however, as he suffered multiple issues on Saturday, to include a rear wheel bearing failure that could have ended in catastrophe.
Despite spending half of the day on jack stands, Yow was able to put his car back together and drive to victory, winning nearly $2000 in contingency prizes!
When asked about his win Yow said, "Road Atlanta was a huge step in the right direction towards Nationals, where we know we'll be racing against the best of the best. If we can keep the car running strong and do well at Barber next month, we'll be in a position to be extremely competitive at Sebring [for the National Championship]!"
Next stop for Attorney Yow is Barber Motorsports Park in Birmingham, Alabama July 28th, but it's not a waiting game until then. To keep sharp, Yow recently competed at the local AutoX event at the Clarksville Speedway, coming away with another win there as well!
Yow hopes that his success continues and he knows that with the right people supporting him, to include his family and sponsors, he stands a real chance of winning in October!
For more information, videos, and photos you can visit "Yow! Racing" on Facebook.
Video